 Ok so this isn't strictly for my skin type - it's for oily to spot -prone skin, but thing is I LOVE face scrubs.  Although my skin is dry it's also congested and doesn't mind breaking out when it's of a mind.
And oh yeah it loves to ferment a bit of face cheese - nasty blocked pores and blackheads.  A good scrub does the business for me and this one is gritty (compare it to Product of Yore Aapri) and works well along with a good clay mask.
I found there were three Good Things about Garnier Pure Active Intensive Charcoal Scrub (€7.69) and I present them to you without further ado.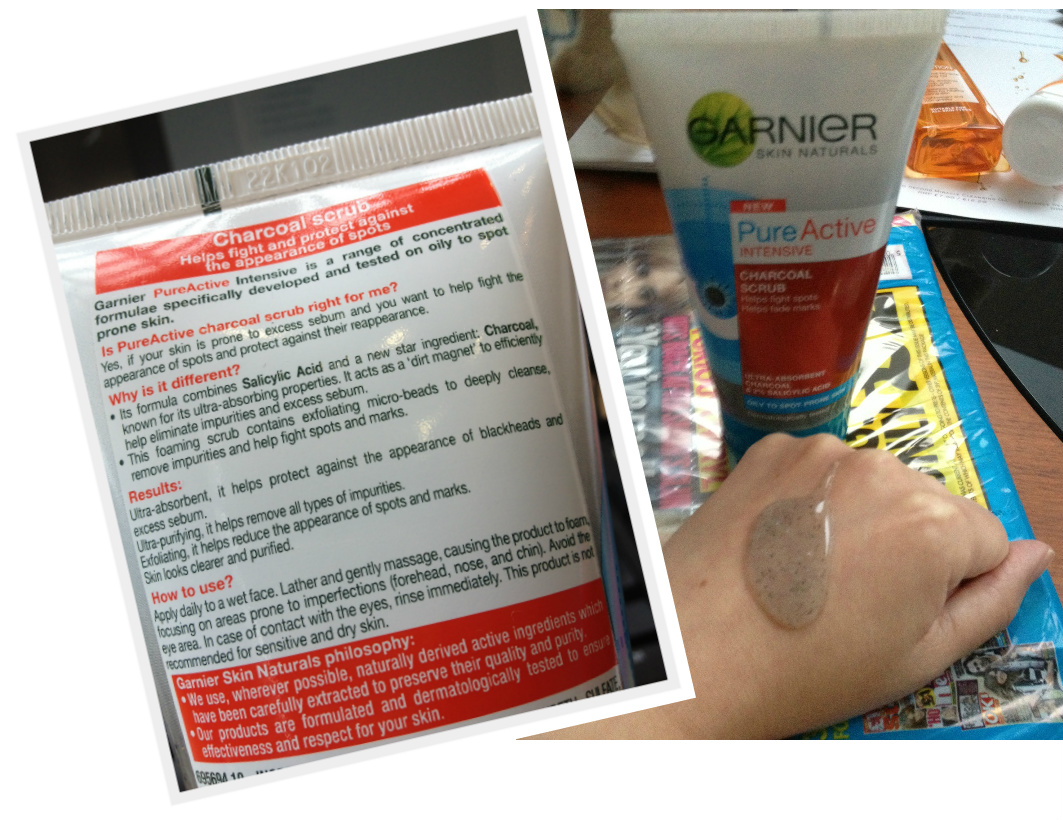 Good Thing #1: Charcoal
Charcoal is an ingredient that's brilliant in face scrubs, soaking up dirt and oil in a trice.  It works really well in pricier scrubs, but this is Garnier and as a supermarket brand it's perfect for picking up and throwing into your trolley.  And if you're quick off the mark I bet you can get it on 3 for 2 or at a reduced price because this product is new to the market.
Advertised
Good thing #2: Salicylic Acid
With 2%  Salicylic Acid this scrub will also work to dissolve impurities and fade the look of blemishes.  If you're a spot picker or squeezer (and you're among friends here, you may as well admit it), one of the most annoying things about spots is the fact that the mark of them hangs around on your skin for yonks.  Salicylic Acid helps to fade these marks and also exfoliates.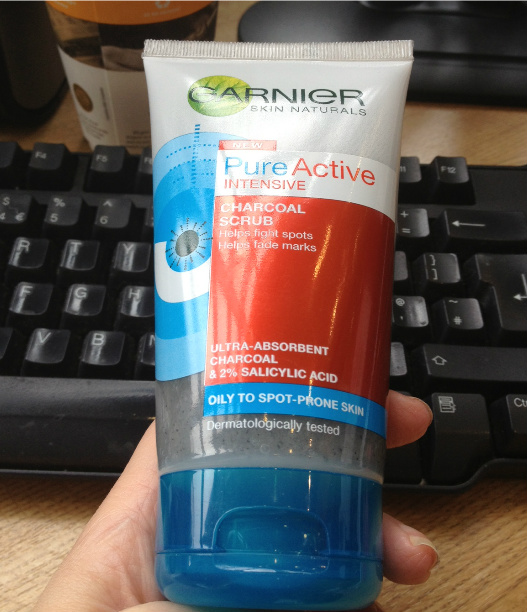 Good Thing #3: Bi-Curious Packaging
And in at #3 is the packaging.  It's not girly - but its manly enough to be enjoyed by all the family.  It's gender neutral if you will.  Throw this in the bathroom cabinay and you'll all use it.
Advertised
What do you think?  One for you?