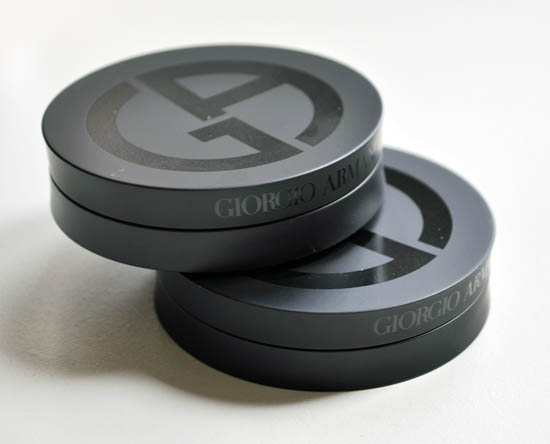 I don't have much to tell you about these gorgeous Quatuor Eye Palettes from Giorgio Armani's current Jacquard AW11 collection except that I've been very remiss in not featuring them sooner (they've been available since August, oops, and Christmas is about to drop), and that I have been seriously impressed with them.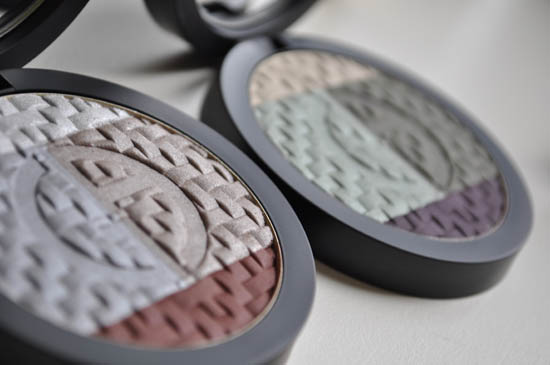 Meeting Linda Cantello, the brand's international makeup artist last week, reminded me about them because I had a question for her with regards to an aspect of 'em. I wondered was it just me, or has the texture and pigmentation improved dramatically in these quads? She confirmed that I hadn't imagined it and that it's partly a manufacturing issue - they're not pressing the powders as firmly.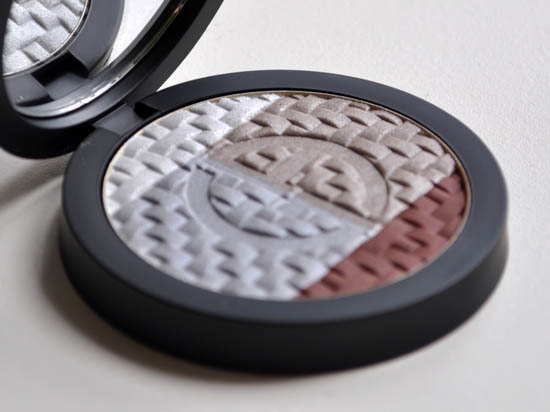 Jacquard Eye Palette 2 Grey Eyes
Whatever they're doing, it's working. These are gorgeous, absolutely gorgeous to use. The powders are now like soft butter and they melt into skin. I was sent the two eye palettes, 1 green eye palette and 2 grey eye palette and while technically I guess the greens should be more my thing, I love me a taupe so immediately honed in on 2 and have used it pretty much exclusively.
Advertised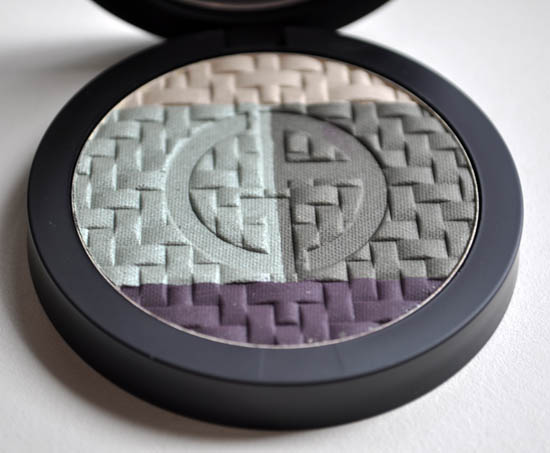 Jacquard Eye Palette 1 Green Eyes
At €58, these are pretty bloody expensive, though you do get a generous dose of product and four shades in each - effectively you're paying just under €15 a colour, with 7g of product in total; the two middle shades are the bigger ones and the pair that are designed for use over the lid - so actually that makes a lot of sense. The deeper colour you can use as a liner or in the crease and the top colour is intended as a highlighter shade.
These are very nice daytime picks - and so here you go, in lieu of swatches, some subtle daytime makep: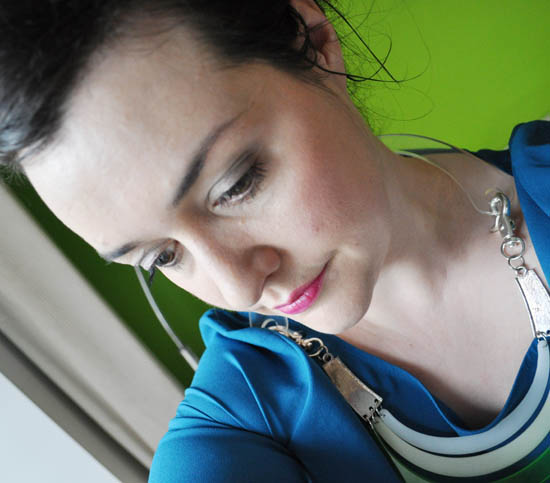 This is just the taupe shade from the greys palette washed over the lid and blended. Application took approx 30 seconds. My kinda daytime eye makeup, so.  For once (because I only took this shot two days ago) I can remember what else I have on: foundation is Sisley's new €130 (!) anti-ageing Sisleya base (I know, ohhhhh I know, but I gotta trial it!), mascara is MUFE Aqua Smoky Lash, cheeks are a light wash of Benefit Coralista and lips are also Giorgio Armani, one of the Hot Collection lipsticks, and that's it.
Advertised
Ps: and my top is from Zara and me neck-a-layice is from ASOS