 Spring has sprung, which means it's time to put away the dark shades of winter
Most of us have a daily makeup routine that serves us well, but as they say, a change can be as good as a rest. And this season's trend for brighter colours is all about perking up the look of skin to give us all a fresher complexion. And who wouldn't want that?
Bright reds and pink for lips remain popular staples for spring and are a quick way to bring a pop of colour to your look. But for those of us who aren't feeling the statement lip there's another colour on everyone's cheeks/eyes/lips at the moment, and that is orange.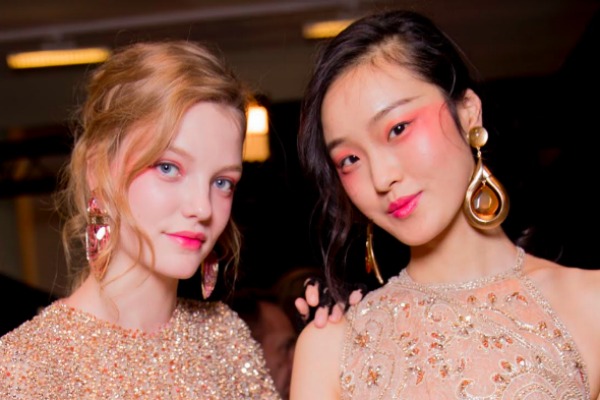 Admittedly orange might not be the first shade you think of for makeup but trust us, it's easier to wear than you'd imagine! A perfect example of how to work with tones of orange in a beautiful, fresh way was seen at the Giorgio Armani Privé SS17 show. Key makeup artist Linda Cantello said that the look was "a new take on orange. Blending and layering the new Lip Maestro Notorious collection to create a nuanced eye and cheek to achieve a fresh vibrant summer face."
Advertised
The look was created using all Giorgio Armani products including Prima Glow Moisturising Balm and Power Fabric Foundation. Two different lipsticks were used to give the orange touches for eyes cheeks and lips: Armani Lip Maestro Notorious in shades 301 and 515. Using lipstick as blush is something make-up artists do all the time, and it's an easy way to play with colour instead of having to invest in new blushers or shadows.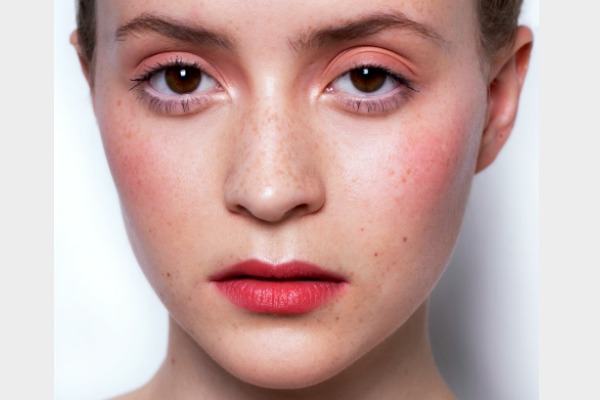 Of course, you don't have to go for orange on eyes if you don't think it's for you. For everyday wear, a very lightly blended orange on cheeks alone will give a bit of health and colour to skin.
I worked on a shoot for Xposé magazine a little while ago and created a soft, wearable look using tones of orange and coral which you can see above. Again, for this, it was a case of mixing up how the products were used. To create the orange and coral tones I used blusher was used on eyes, lipstick on cheeks and a mix of lipstick and blusher on lips.
Advertised
As Linda Cantello said, this season, there's a new take on orange. No Tango here.