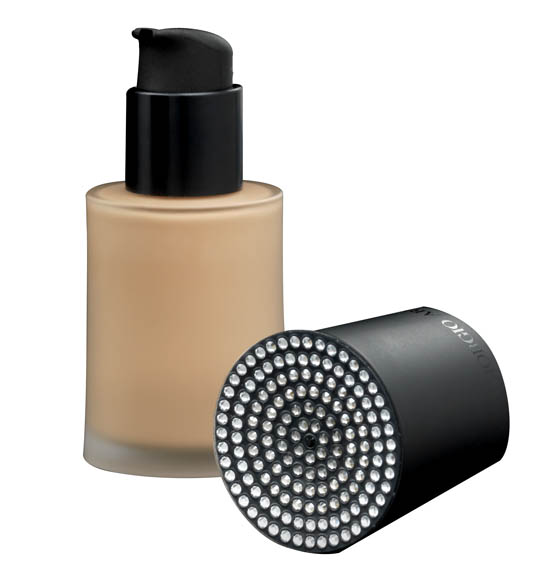 As gifts with purchase go, this is a good'un: it definitely ups the game on the more usual makeup-bag-with-a-few-auld-schamples-in-some-tissue-paper-thrun-inside. Between Monday 27th March and the end of May, if you buy two Giorgio Armani Beauty products from Brown Thomas Dublin or Cork - one to be Luminous Silk Foundation, €42.50 - they'll send you home with an extra lid for your foundation.
But it's no ordinary lid, ladies.
Oh lord no. For this lid is adorned with 150 Swarovski Crystals, no less. Instantly, you can whip off your common as muck lid and replace it with your posh, bling topper and feel fierce special altogether. And never again shall you have to suffer the indignity of your Luminous Silk being capped with a plain black finial. No.  Oh no - for infinity it can glitter with the light of sparkling crystal shine.
Advertised
FREE sparkling crystal shine, did I mention that? What do you reckon - can you and your Luminous Silk afford to miss out?