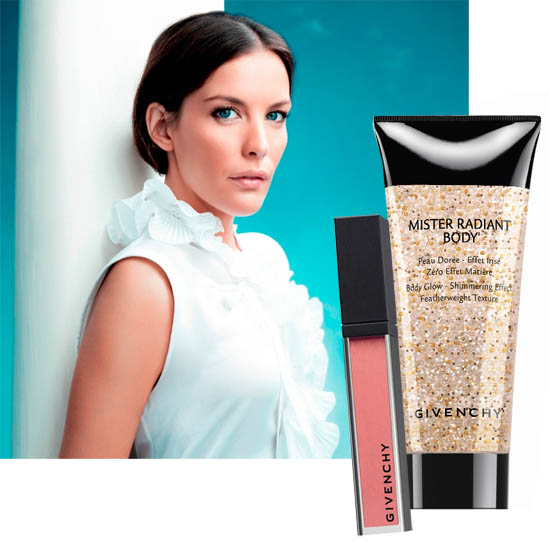 Look for Givenchy's summer collection, Crosiere, in May. It's good for getting your glow on and is a small-but-perfectly formed edit of bronzing and lit-from-within enhancing products. They might have lit Liv there above with a little too much Photoshop though ...
There are three new shades of Givenchy's Croisiére Powder, €45.50, in shades 2, 3 and 4 launching.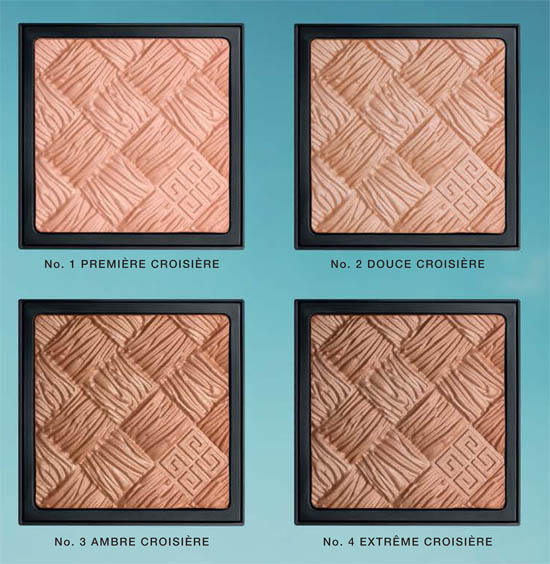 It's talc-free powder, lightweight and designed to give a natural-looking finish no matter your skintype - just pick the shade that suits.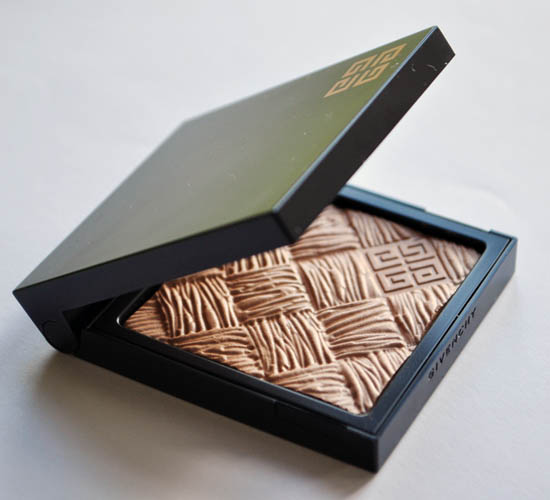 I was sent No4, Extreme Crosiere. Me and it have been off bungee jumping, bareback riding and paragliding all weekend. No messin'.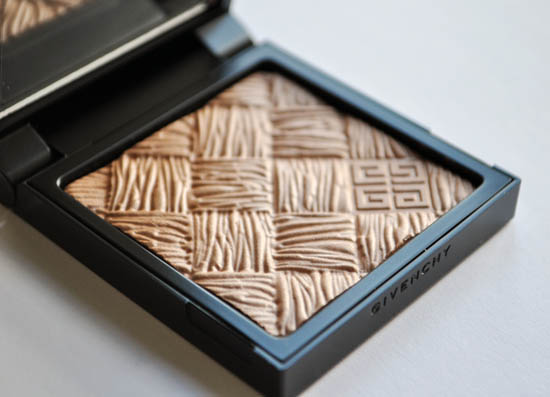 Advertised
It's a bit too dark for my skintone but given that it's a product designed to impart colour, actually not crazily so. Given the choice though I'd have plumped for shade 1 or 2. Texture is lovely; this is finely milled, super-smooth and applies nicely. There's no powdery kick-back in the pan in the way there can often be with bronzers, meaning you and your bathroom are nicely Tangoed.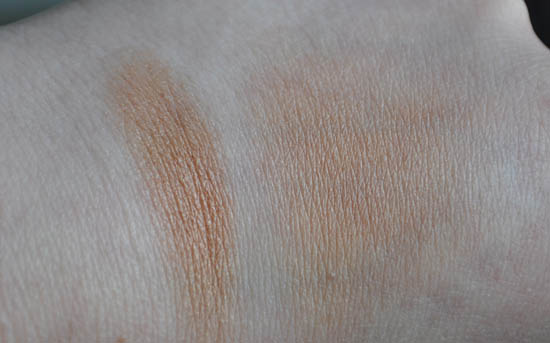 And the all-important swatches: thickly swatched on the left and blended out on the right.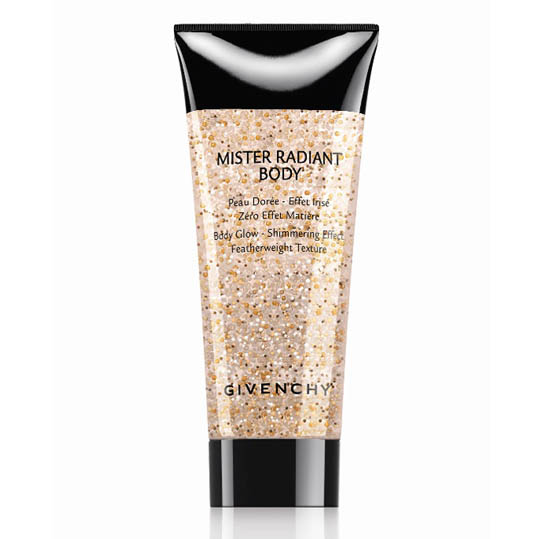 Next up, Givenchy Mister Radiant Body, €45.50, is an interesting little beastie. Scented with frangipani, it's limited edition and is a doohickey that's been about before for face. This time, we're seeing it for body. As you dispense, the pearls in suspension release pearlescent colour and antioxidants that result in a natural-looking tan. Fancy!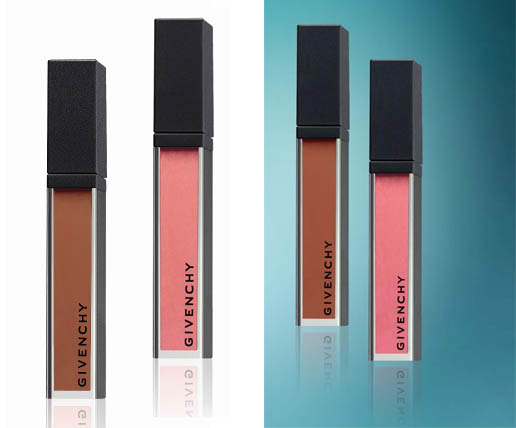 Lastly, there are two Croisiére Gloss Balms in shades, 1 and 2, are €27.50 each. Care and colour mark these out - shea butter and hyaluronic acid are included to nourish and hydrate lips.
Advertised
Liking anything?