 GlamGlow have created a perfect storm of hype and matchless marketing with their products, which on the face of it are just  mud masks.  They have great names (Youth Mud, Super Mud), great packaging and they talk up the range brilliantly.  Plus there's no doubt that the products do smell nice, work well,  effectively draw out impurities and exfoliate.
But all mud masks will deliver these benefits.  They just won't have the packaging and the marketing machine behind them.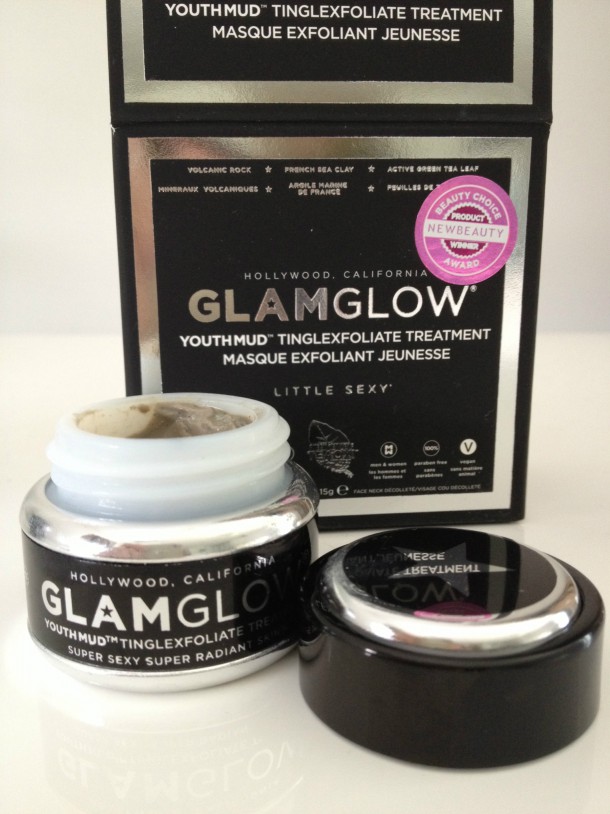 Because that's all Youth Mud is.  A mud mask.  And a very expensive one at that.  It makes tons of claims but most of them are actually meaningless.  Let's take a look
There's nothing GLAMGLOW doesn't do for your skin:- Skin Collagen Synthesis for a noticeable 3 day glow.- Brighter, radiant skin in minutes.- Leaves skin noticeably soft and smooth.- Multi-level resurfacing exfoliation.- Penetrates into the deepest layers of the skin to soften fine lines and wrinkles. - Tightens, tones and lifts the skin. - Relives dark circles and minimises pores. - Absorbs impurities without removing natural oils.- Helps protect against everyday environmental aggressors. - Suitable for all skin types, all ages and for both women and men.
None of these claims actually means anything much, they're just terms that the cosmetic industry uses to hype a product.   I've no idea what "multi level resurfacing means" and how this mask protects against everyday environmental aggressors is anyone's guess.

So what happened when I tried it?  Plastering on a thick layer I became dismayed by the way I was whaling through the tub. But this will be empty in three  facemasks I thought (I had the 15ml tub).   Even worse: I read the instructions which advised applying it to neck and decollete also - don't do that people unless you're loaded.
Advertised
More seasoned users of GlamGlow advised me that I should have applied a very thin layer and perhaps even painted the product on with a foundation brush (good tip) to make it last longer.
This is a really good treatment for congestion and spots - and seems ace for oily skin, soaking up excess sebum in a way you can actually see when the mask dries.  People use it as a spot treatment - and it's true, clay facemasks are great for this purpose.
Jay-Z (or Jays as we fondly call him) is a fan and that makes sense.  Firstly he is a squillionaire so he could take a bath in the stuff if he so desired (no painting on anything with a foundation brush for Jay-Z).  Secondly, GlamGlow would probably be better suited to a mans skin.  The exfoliation would rip the face off you (avoid it if you've got sensitive skin), it's quite harsh, but as men's skin is thicker and oilier than women's it would suit them.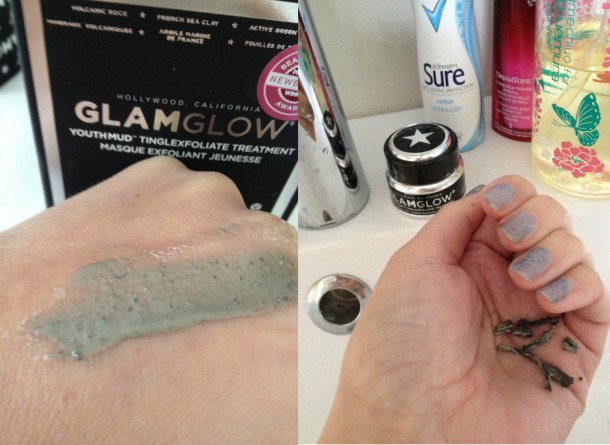 Also - and this must be said - the mask is full of weeds.  Now apparently this is the ground breaking TeaOxi  time-release technology, delivering fresh Super-Squalene, EGCG Super-Antioxidants and polyphenols directly into the mud from real pieces of Tea Leaf.  Eh yes.  But I cannae understand Jim what they're actually doing in the mask.  Big lumps of them, they just fall off your face and onto the bathroom floor.
I liked this mask, don't get me wrong but I honestly don't think it's worth it.  The ingredients are as cheap as they come (the main ingredients are basically just mud) and despite the made up TeaOxi term, there's nothing new going on here.  No R&D caused this hefty price tag and there's nothing that you won't get from any Dead Sea Mud Mask for example.  Tingle and all.
There's a funny old rule when it comes to pricing cosmetics.  Price them too cheaply and people think they won't work.  Slap an expensive  pricetag on, get some celebrity endorsement and a few awards stickers in magazines and you are away.  On a hack.
Advertised
But I know lots of you LOVE this mask.  The Internet is full of people extolling its wonders so let me know - on which side of the fence do you stand?
Prices vary considerably for this product so watch out. For example 15ml is available from M&S for €34 and 50ml for €67.  FeelUnique price 50ml for €49.99.