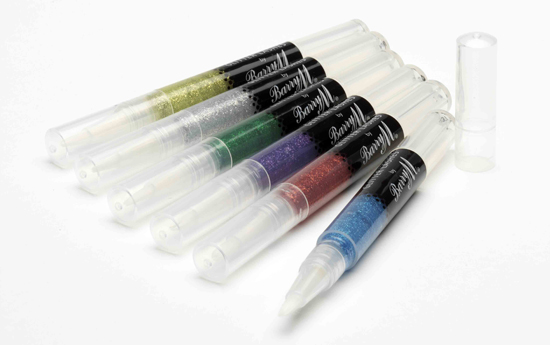 Lynnie gave us lash envy earlier in the week with her tales of Lancome's Virtuose topcoat but looky here at what I've found: a cheap as chips alternative from Barry M.
Six shades of clicky-fabulous-pen-dispenser-style shennanigans are on offer, but officially this product is called Glitter Lashes and comes in gold, silver, green, purple, red and blue. The lipgloss-style brush allows you to precisely paint it onto lashes and for €7.50 (£4.95 in the UK - that's a grrrr at Barry M for opportunistic pricing) it's cheap enough to have a lash of.
Advertised
A lash of! Oh, I kill me.
Get Beaut.ie Delivered
Stay updated with Beaut.ie newsletters full of the latest happenings at Beaut.ie as well as great offers and things we think you might find interesting .