 Summer is usually the time we decide to bare a little more skin, be it with a pair or shorts, a dress or maybe a strappy top. Or this dress...
Unfortunately, while it may have been warm the past while, there haven't exactly been LA levels of sunshine, which means most of us are still straddling the line between "a bit of colour" and super pale, (especially if you're an SPF50 kinda gal).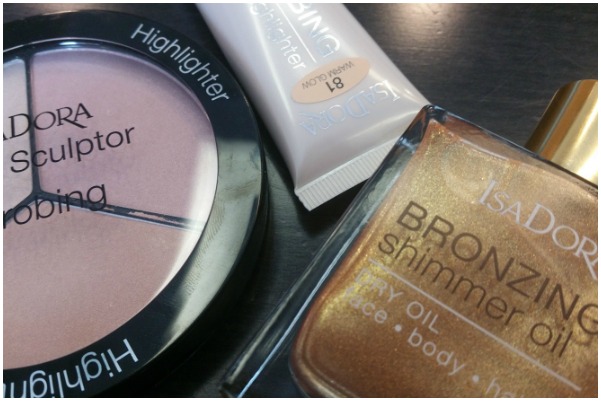 Fake tan is all well and good, and I salute anyone who manages to apply it evenly, but it's not something I've ever been able to truly master. I don't mind being pale in the slightest, but it's unevenness of skin tone that gets me. Porcelain is lovely, but blotchy, bruised legs? Hmmm, not quite so sexy.
So, what's a girl to do? Well, I've been playing around with a few Isa Dora products recently, and the first one I'd like to introduce you to is their Bronzing Shimmer Oil for face, body and hair (€21.95) - which is really lovely. This works well on pale skin to give it a little hint of colour (or even it out), but will also do the same if you're wearing fake tan to moisturise and give that J-Lo finish.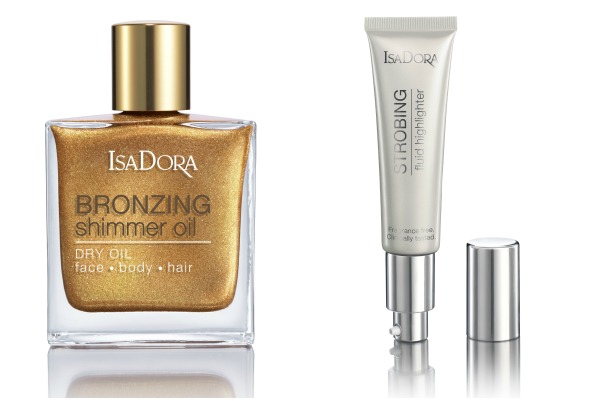 Next up, I have a few little sneak previews, starting with the new Strobing Highlighter Cream (€21.50), coming out later this month. This has a beautiful feel when blended and is butter smooth rather than grainy or glittery. Below you can see how both the Bronzing Shimmer Oil and Strobing Highlighter Cream look on my arm.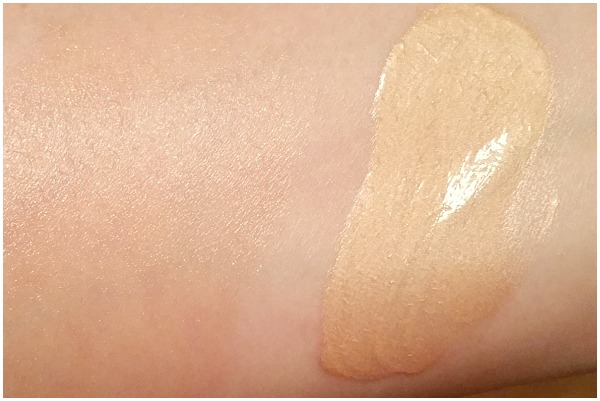 Advertised
I'm not sure how much justice my camera work has done here, but the body oil looked so pretty on and really was shimmering in the light. Another thing to point out is that neither of these has a smell, so if you're not a fan of coconut or other holiday/summery smell these things are prone to have, then that'll be a plus.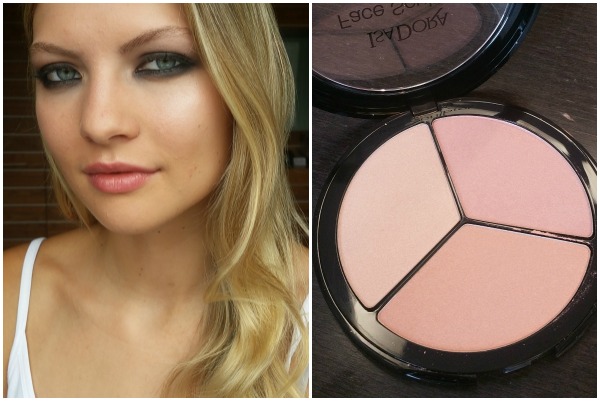 Also arriving soon is the brand new Face Sculptor Strobing palette (€25.50) which I was recently testing out on my beautiful model Juudit. Fans of the original Face Sculpting palettes will recognise the design, but what makes this palette different is that instead of a contour/blush/highlighter trio the shades are all highlighters.
They look quite pink in my picture, but one is a cool bone colour, another cool pink and then a warmer pink. The finish you get is absolutely beautiful in person - creating a soft focus glow to the face.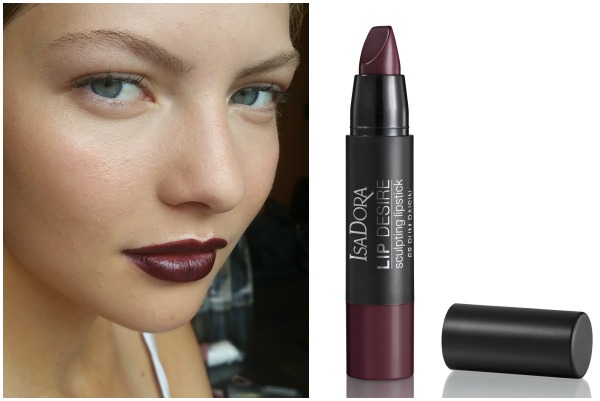 Next up is my top pick for AW16; the new Lip Desire Sculpting Lipsticks are divine. This shade is called Rum Raisin (€14.50), but if you're not a statement lip sort of person, there is a more neutral/lip-toned shade called Praline (both out in September). The shape makes it easy to apply, and the texture is creamy and smooth delivering a high dose of pigment in one sweep.
Advertised
Are you liking the look of any of these?