 Summer is coming (yay!), which means, of course, that the ol' bronze goddess look is back in vogue. So, today I thought I'd look at a few new additions to the beauty scene which promise to help us achieve that sun-kissed glow, because, this is still Ireland after all.
While we can't be guaranteed an Indian summer, there's no reason not to fake it til we make it, right?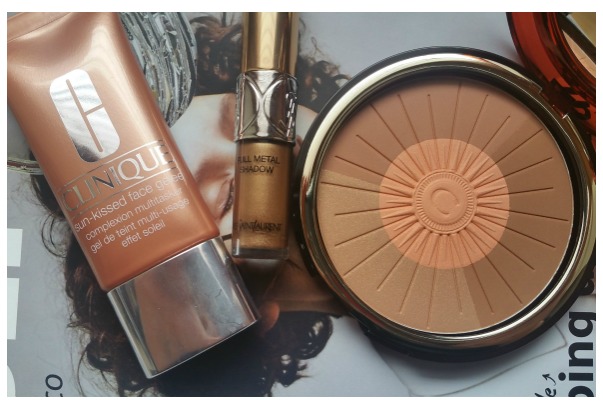 Clinique Bronze Geleé €23 (launching 10th June)
I'll admit that this scared me a little when I first squeezed it out of the tube as it looks a bit like tar. Yes, it is really, really dark but the good news is that it blends like a dream to leave a subtle hint of colour that looks natural, even on very pale skin.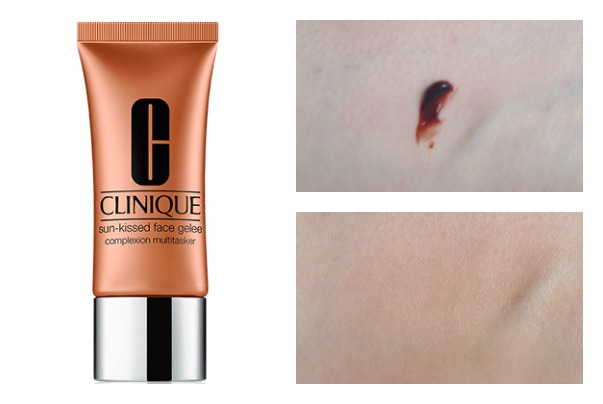 I'm a fan of gel formulas for summer as they tend to have a fresher look and feel when compared to a lot of liquid products, and don't go as shiny during the day either. This gel bronzer works well if mixed in with foundation for a hint of colour, but can also be tapped/blended on top of foundation using either fingers, a sponge or, if you prefer, a duo fibre brush.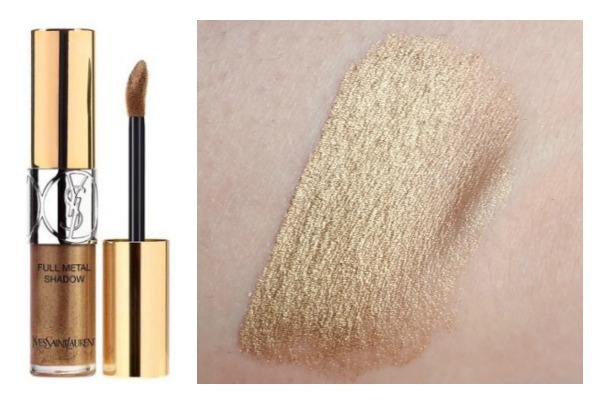 Advertised
YSL Full Metal Eye Shadow €29 (launching 1st June)
Not everyone likes to switch to a dewy or light base for summer time, (I know the battle with shine all too well and it can be a nightmare!) so a great way to add a little sheen and texture to your makeup is with a creamy, light-reflective eye shadow.
The Full Metal Eye shadow in Bonnie Copper is part of YSL's Savage Escape collection for SS16. Liquid/cream shadows can be a little tricky to work with if you aren't used to them, but this one is worth the effort, giving a beautiful sheen to lids and staying put all day (or night) once applied.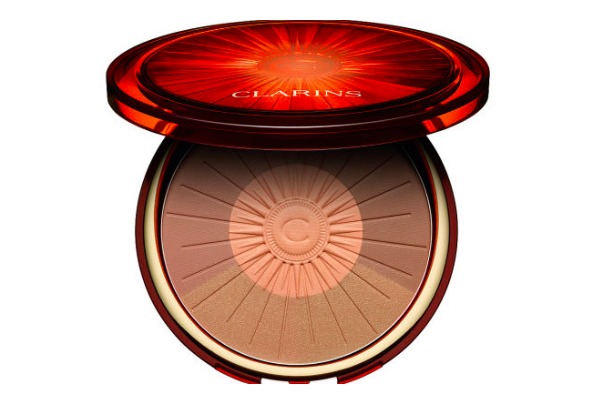 Clarins Summer Bronzing & Blush Palette €45
At first glance, you'd be forgiven for thinking this is just a bronzer and nothing else, but there is a bit more to it. The limited edition palette actually has four shades, including two matte bronzers for sculpting (or to give a light dusting of colour as you prefer), a golden highlighter to illuminate and then an apricot blusher for a healthy glow.
Advertised
What I like about palettes like this is that they're handy for touch ups and traveling as you've got a few products in one, but you also know the tones work in harmony with each other too – so you could just throw this in your make-up bag along with some concealer, mascara and a lip oil and be good to go!
Are you feeling the bronze goddess vibes yet? Or do you prefer pale and interesting all year round?