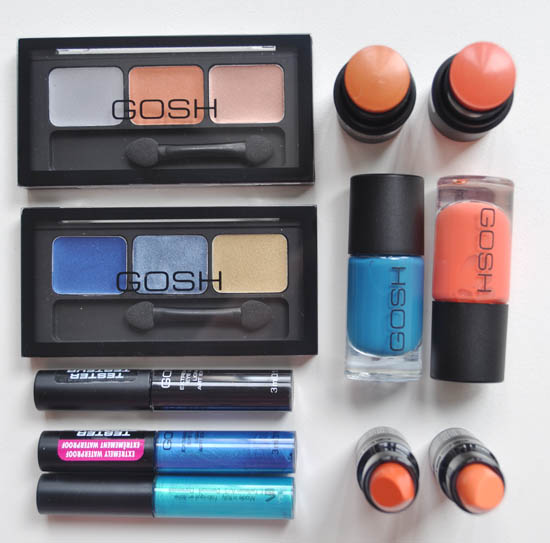 Gosh's summer collection, Ocean Club, landed on the Beaut.ie newsdesk the other day and being the eager sorts we are, we checked it out. STAT.
Blues and oranges speak of sunny climes and aquatic fun and made me want to go on holidays, also STAT. Good news, I am, on Friday. YAY!
Shall we take a look at the goodies?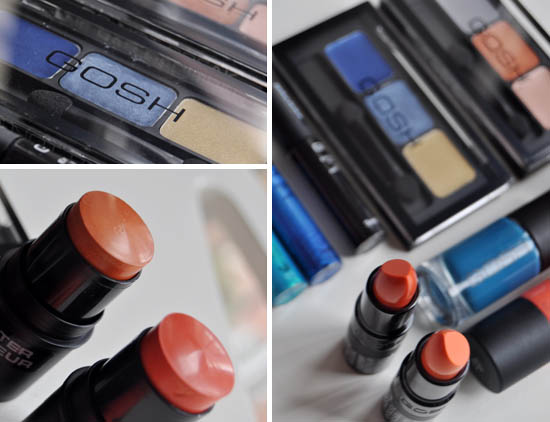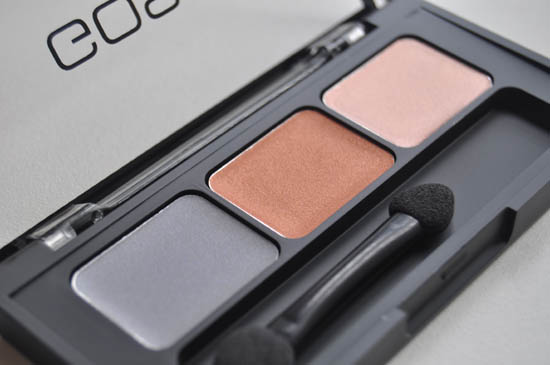 There are two Cream Eye Shadow Collection Trios available and these have been reformulated apparently. Instantly, these put me in mind of those NYX glitter palettes we took a look at recently, for some reason, even though they're not wildly similar. This colourway is Tropic sun and it's €12.99. I thought the grey was an odd choice - very flat-looking - until I swatched it ...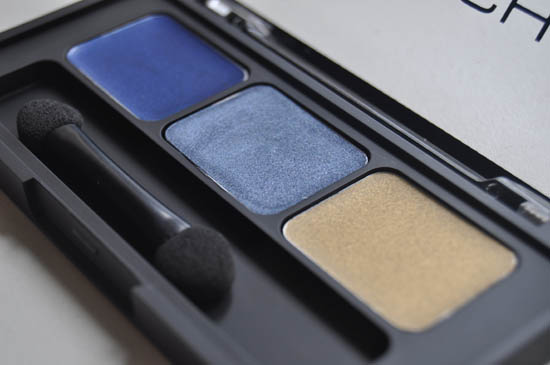 The second trio is in Deep Ocean, also €12.99.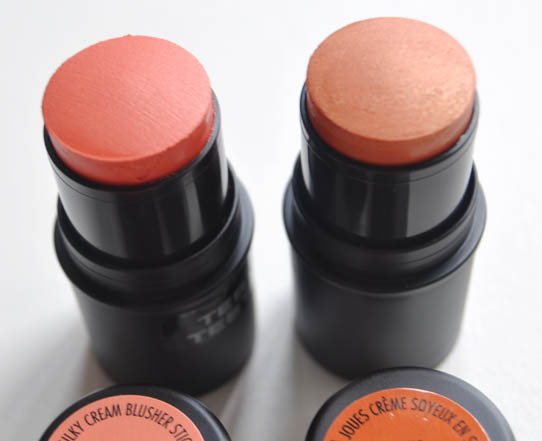 Two Silky Cream Blusher Sticks are €9.99 and come in Forbidden Daydream, left, and Tropical Breeze right.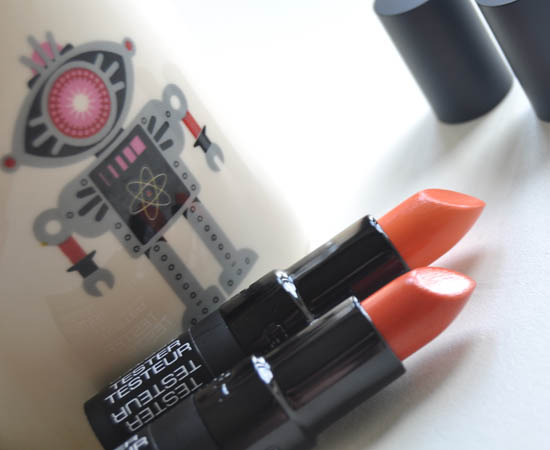 And there are two orange-crushtastic lippies on offer as well: Velvet Touch Lipsticks come in Sunrise (top) and Sundown (bottom), €10.99 a pop.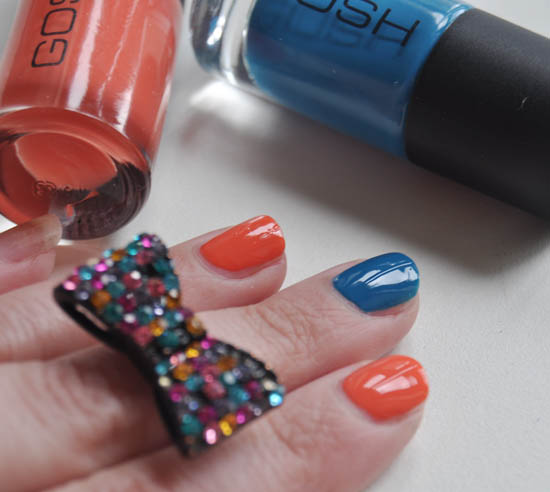 Talons are treated to Nail Lacquer in Pool Party (the blue) and Peachy (d'orange), €8.50 each.
Advertised
So, lets get a gander at the swatches!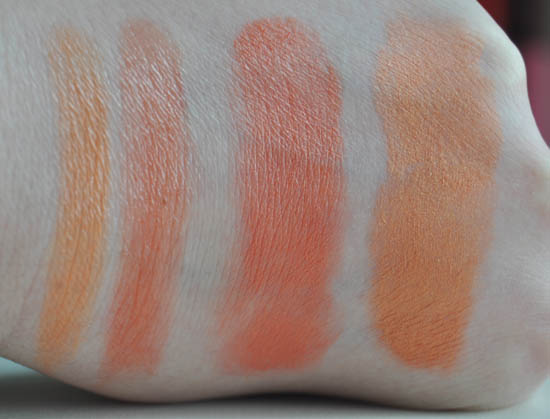 From left to right we have Velvet Touch Lipsticks in Sunrise and Sundown and Silky Cream Blusher Stick in Forbidden Daydream and Tropical Breeze.  Lipsticks are sheer-to-medium coverage wise and the blushers are actually highly pigmented, so much so that I wouldn't apply them straight from the bullet to cheeks - I'd use fingers or a brush as you're geting a lot of colour each time.
And as for the colours themselves? Well, I do like me a bit of orange but I'm not wild about the yellower versions of lipstick and blush - they're a bit cool perhaps.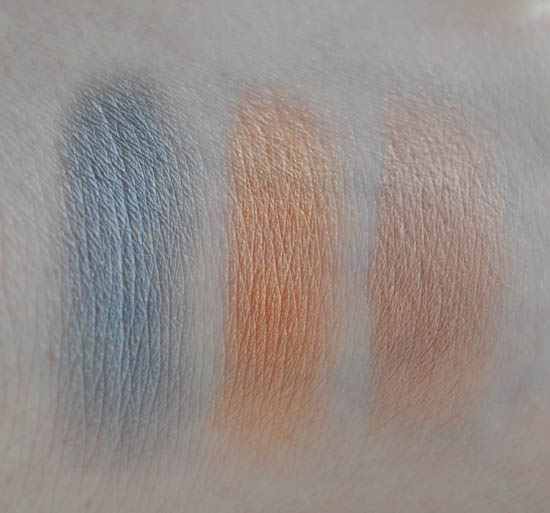 These are the cream shadow shades from the Tropic Sun trio and ooh, the grey really came alive when I got my paw into it. It's a blued-out shade that's very pretty. These have a dry, siliconey texture, and are not very deeply pigmented, I would say medium.  They spread and blend well and you can build them but to get them to look really intense and wear well over a period of hours without creasing, I would use a primer.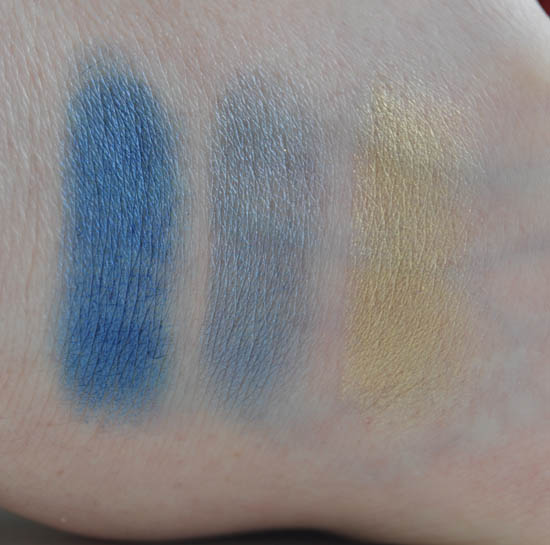 And these are the Deep Ocean swatches.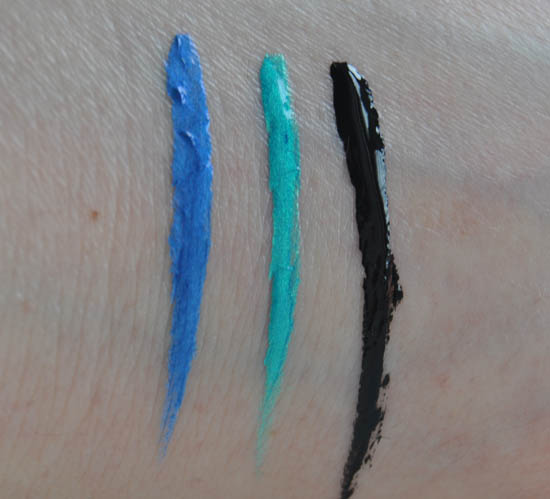 There are also some of the brand's absolutely excellent Extreme Art Liners being re-promoted with this launch.  Deep Sea, Aqua and Black are  €10.99 each and these dupe Mac's pricer Liquidlast liners excellently. Gosh also have a much bigger shade range than Mac does, so major props for that.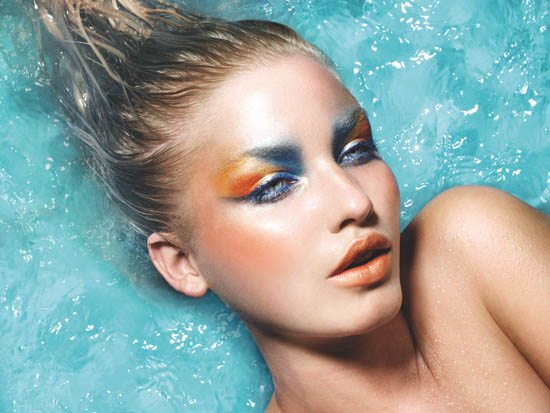 Here's the slightly alarming visual for the range. If you're a technicolour-to-the-brows kinda gal then hey! Knock yourself out. Me, well, on a jaunt to Liffey Valley last week for aforementioned holiday essentials, toned it down a little.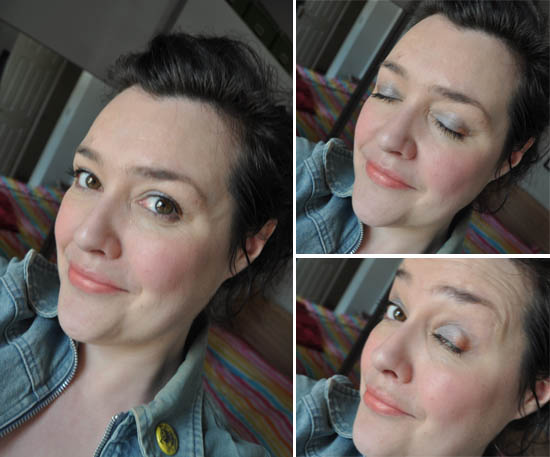 I'd not normally be an orange on lids type but hey, lets go crazy. This is the grey from the Tropic Sun trio blended all over the lid and then the orange tapped to the sides of the eyes and just lightly blended so as not to loose the colour in a muddy heap.  I didn't want this to be in yer face, and happily you can use these colours in a subtle way too if you want.  On cheeks,  I've buffed on a little Silky Cream Blusher Stick in Forbidden Daydream and I patted a bit of that onto lips as well.
Advertised
Whaddya think of Ocean Club? Anything catching your fancy?