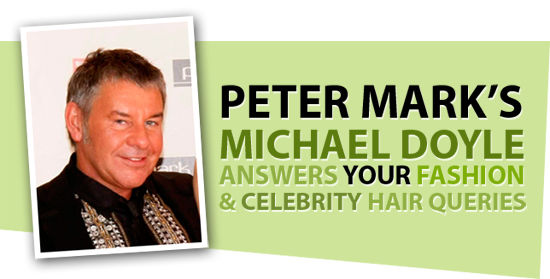 While he's based at Peter Mark's Grafton Street branch, Michael Doyle may well be familiar to you from his numerous TV appearances - he's been on Off The Rails a ton of times over the years and is regularly called on to primp hair at all manner of swish events, most recently at the Meteor Ireland Music Awards.
Particularly savvy at spotting trends, Michael believes that the hair and fashion industries are bound together, and that really informs the direction he takes as an award-winning stylist. Recently honoured by the Irish Hairdressing Federation with an Irish All Star Award, he's now on hand to answer your celeb and trend-related barnet botherers.
So, if you've ever wanted to know how Lady GaGa got to be just that precise shade of blonde or if you've lain awake at night wondering just how to channel a bananas catwalk trend, then Michael's yer only man. Leave your fashion or 'sleb related hair query in a comment and we'll put the best ones to him.
Advertised
Take it away, ladies!