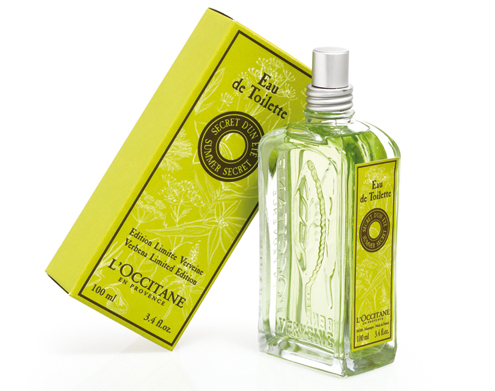 Lots of fragrance this week, eh? That's cos it's fragrance season: this time of year, all the brands send out samples or press releases for their new-season launches, most of which will hit counters come September in time to build a head of steam for the Christmas market.
And one of the things you lot asked us recently when Aphrodite asked what you'd like to see more of on the blog was that you'd like more on scent. So while we're genuinely trying, I've got to admit, I just don't like the majority of the big-name spritzes that come to market at the moment. I've yet to meet a celebrity scent I really went for and the current propensity for sweet, musky, floriental, creamy, vanilla-y and heady is absolutely the antithesis of my personal preferences.
Scent is so polarising - way more than any other beauty product - and in order to not look like a negative nelly, I tend not to feature fragrance unless I absolutely love it, because it's just hard to write about something I'm not madly gone on, but which I'm well aware will be 100% acceptable to another nose. And needless to say, I have to be fussy: my tastes are expensive and tend towards the more niche, which doesn't remotely represent the majority of you lot, I'm know, so I try not to focus too much on my Tom Ford obsession, either.
All that said, I absolutely love the samples we were sent of L'Occitane's Verbena line for summer, in particular the Verbena Summer Secret eau de toilette.  I think L'Occitane is a great example of a brand that offers off-kilter scents at good prices - for example, this EDT is €43.95, which is an affordable price for 100ml of scent that'll help you to stand out a little from the crowd, if you ask me.
Advertised
And this is exactly the sort of thing I'd pick for myself: it's sharp, cool, green and very refreshing. My tastes go from green florals to citrus and up to some white florals, and that, my friends, is pretty much it. Waft a vial of Poison, Addict, Opium, Obsession, Flowerbomb or Angel at me and if I don't run away quick enough, I'll develop a pounder of a headache. But Verbena contains, eh, yes, verbena, as well as anise, mint and cedar, and those notes really suit my tastes perfectly.
So, if you want to smell like you've just stepped out of a cool, grassy meadow then this is the one for you; if, on the other hand, you want to smell like you've just sashayed from a grove of tropical night-bloomers, then perhaps avoid.
Me? In case you hadn't guessed, it's a firm thumbs up.