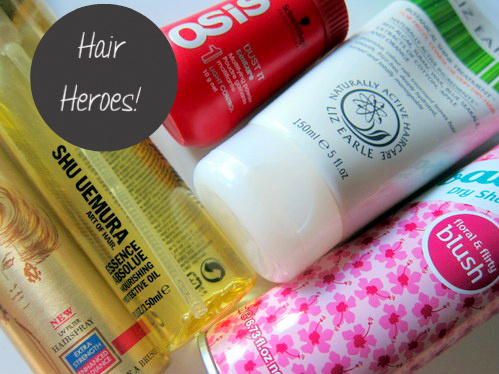 I have the sort of hair that tends to look...tousled, shall we say. Another way to describe it would be 'messy': it's quite thick and a little bit dry, with a natural wave and a tendency to frizz.
So imagine my delight at this tweet from a Late Late watching friend -  "I think you have Jerry Hall hair now, you know." While she was looking through the eyes of love, and possibly wine, in truth there has been a bit of a transformation atop my head. And I credit it to these fab five products: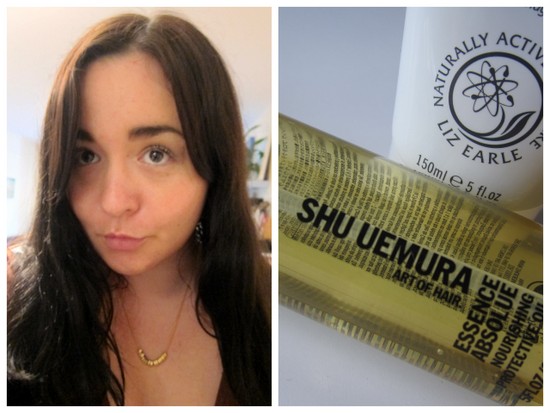 1 Shu Uemura Essence Absolue Nourishing Oil
This is the product that sparked my love affair with this brand. It's also made the single biggest difference to managing my mane. It's a silicone oil that I use on towel dried hair to soften and smooth, and it's brilliant. I paid €53 for 150 ml - steep, yes, but this was back in July last year and there's a good third left in the bottle. Read our full review.
2. Liz Earle Botanical Shine Treatment for Frizzy, Coarse or Very Dry Hair
Advertised
If you're concerned about the condition of your hair then it's vital to use a deep conditioner at least once a week. This one, €15.75, is my current favourite; I leave it on for half an hour while I'm in the bath. It's really nourishing and smells brilliant, thanks to ingredients like extracts of apple, sweet orange and cotton.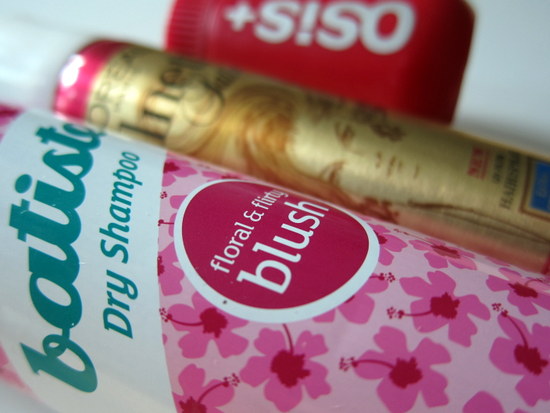 3. Batiste Dry Shampoo
Beaut.ie loves Batiste - for price and quality, it won't easily be beaten. I don't use it to clean my hair but to add texture and body at the roots.
4. Schwarzkopf OSiS Dust It Mattifying Powder
Like Batiste to the power of 10, this is the bizz for nights out when only the biggest of hair will do. It gives a backcombed effect without the effort - or the damage that can cause your hair. Not for the fainthearted but we love it!
5. L'Oreal Elnett Hairspray
Advertised
I've yet to find a hairspray that can beat this for weightless volume and hold, with no flaking or stickiness. I love the smell, and the price - just a couple of euro - is the cherry on the cake.
So those are my hair heroes - what are yours? Share 'em in the comments!