 The secret is out and if you've not yet heard, make space in your diary to hotfoot it down to M&S soon because cult skincare brand Pixi is now on Irish shelves!
If you're raising an eyebrow and wondering if this is something to do with Black Francis of the Pixies, please allow me to direct your attention here amidst cries of here comes your (skincaaaaare) man. Seriously, this is one cult of a brand.
While the Glow Tonic is the undisputed hero of their offerings, just last month we took a look at the expanded Pixi range and bemoaned the fact that we would still have to order online to get our paws on it. But then as I wandered around town at the weekend, I spied something a little bit a big bit special on the M&S shelves.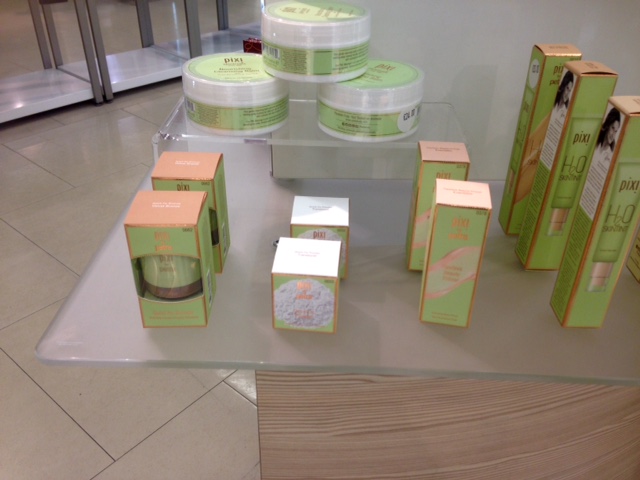 Now you'll  remember from our M&S Supermarket Sweep rummage that there are some decent beauty brands on sale there. And even though I love me the likes of Ren, Skyn and Dr Hauschka, I'd never actually think of going to M&S to pick up beauty bits. I don't know if it's the sea of mature-lady cashmere that puts me off or if I just get lost in a sea of five-packs-of-knickers, but I suspect that's about to change.
Because there is a whole Pixi range ready and waiting to be snapped up! And snapped up it has been because when I went back in yesterday, the Glow Tonic was sold out. SOLD OUT.
Advertised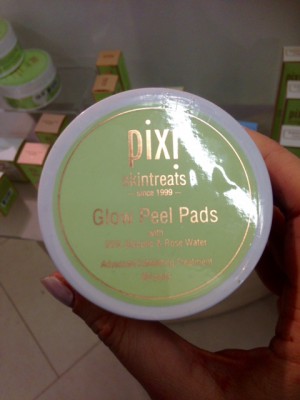 I pulled my detective hat low over my eyes and wandered up to the counter to enquire in a French accent (I don't know why I was in disguise but lookit, I just was, I was in Inspector Clouseau sleuthing mode) since when has zees brrrand been on ze shelff-es? Et 'ow many of zee stores stock zee Pixi?
At this point I was confusing both myself and the lovely lady behind the counter so I came clean as to my nationality and simply shook her by the lapels and shouted at her 'Why did no one tell me about this?'
And so I have learned for you that the range is currently only stocked in M&S Jervis and Liffey Valley but that it may be rolled out to other stores in the future. They get deliveries every day except Mondays so worry not if your favourite is missing from the shelves.
Then I felt guilt about the shaking, lobbed €33 at her for the Glow Peel Pads and raced out the door, humming 'Where is My Mind'.
Advertised
Are you a fan of the Pixi range? Will you be picking up any bits from M&S? And would you like us to take a closer look at any other products in the range?