 A little while back, we asked you what burning beauty questions were keeping you awake at night and many admitted that highlighter was one of life's greatest mysteries.
Well, I am here to tell you that, rather than a Bermuda Triangle-type head scratcher, it should be considered a wonder of the world. Yep, when it's done right, it's THAT good.
So let's get down to meeting these hero products.
First off, highlighter can come in cream, liquid or powder form. There are no right or wrong ones to use - it is simply personal preference which will determine the one you choose. My one tip is to look for something that leaves a sheen to the skin but doesn't contain glitter particles as these never look natural!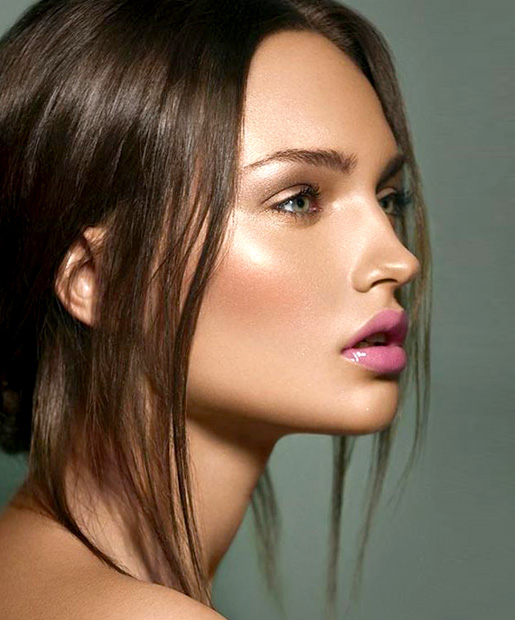 My number one highlighter of all time is Inglot's White Highlight Powder (€22) which is a pure white in the pan and looks positively terrifying. It was designed, however, for pale Irish girls! And rather than having a warm golden glow to it (many highlighters do, but these only really cater for tanned skin), this has a silver cast which sounds scary but looks much more natural on the ghostly pale. This can be quite full-on pigmentation wise so use sparingly, you don't want Deep Fat Fryer Face.
My second pick is a cream; Illamasqua's Gleam in 'Aurora' (€22). This is a champagne shade that leaves the most ethereal glow on the skin. I find this best applied with the fingers - dabbing it on also helps to blend it as well as work it into the skin so that it lasts longer. As a cream product, however, this doesn't have the lasting power of a powder.
Similar in idea is Mac's Cream Colour Base in 'Pearl' (€19.50). This multipurpose cream product makes a great highlight and is a similar white-champagne colour to Illamasqua's offering. This has a slightly stiffer formula though so I find it slightly more difficult to blend. A great tip is to warm up by this product with your fingers prior to application.
Advertised
And let's take a quick detour back to powders because I have to mention the Sleek Face Contour Kit (€6.49). It holds a contour powder and highlight powder and the shade 'Light' works on even the fairest skins. This is another champagne shade and has a high-shine finish so one I reserve for nights out.
Finally, let's take a look at the Balm's Mary Lou Manizer (€19) which, in true the Balm fashion, has the best name of the bunch. They call this a honey hue and it leaves the most gorgeous sheen to skin. And if you are still hungry for more top highlighters, check out this post.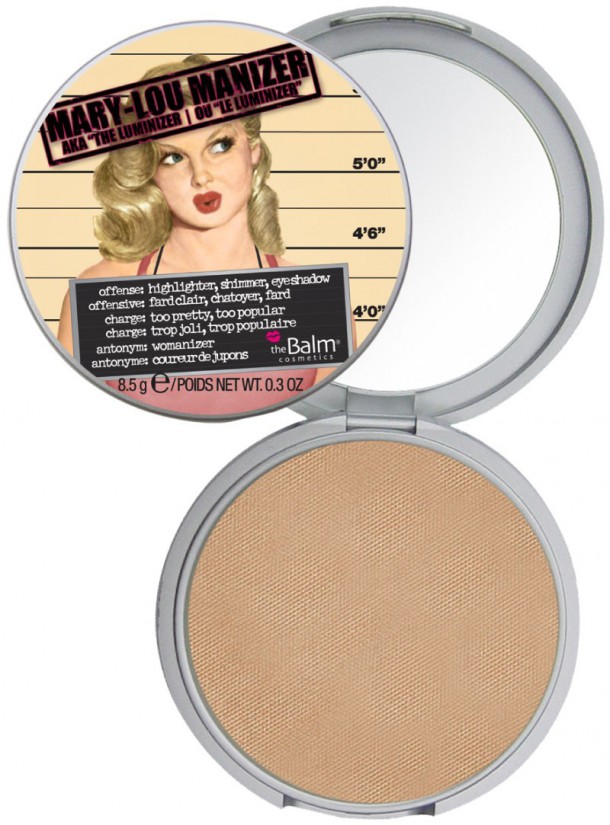 Now for the big question, where does one actually put a highlighter?
Well, the idea behind it is that you place it where the light would naturally hit. So think of areas like the tops of your cheekbones, your cupid's bow (to accentuate its shape) or strategically placing a dot on the centre of your bottom lip to give the impression of plumpness. Down the centre of the nose or on the chin are also common places, but I would avoid these areas if you have naturally oily skin.
And it can also be used as an under-brow highlight or on the inner corners of the eye to brighten them. Really it's just personal preference and if you fancy a really glowing look you can place it in all of the above. But if you do, remember that you risk channelling Kim K's painted on doll-face. I usually just stick to the cheekbones and perhaps the cupid's bow unless I am going somewhere special and fancy changing it up.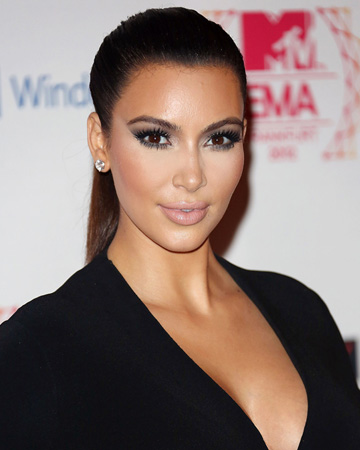 Advertised
Of course, rather than using a shimmery product, you could use foundation or concealer two shades lighter than your skin for a more natural look. So I say, go forth and experiment until you decide what you like best.
Are you a fan of a highlighter? Which is your favourite? And do you go full-on Kardashian? To the comments!