 These Hourglass dupes aren't just similar, they could almost be the same product, just with different packaging. Oh, and different price tag, obvs!
We've found an Hourglass dupe, whoop! But not just for one product, oh no, we've found two. It's the little things in life really isn't it? Although to be fair, a saving of €25+ isn't really that little. But if you've been pining for a bit of that Hourglass luxe style, here's how to achieve their signature lit-from-within finish, on a budget.
Hourglass Ambient Strobe Lighting Blusher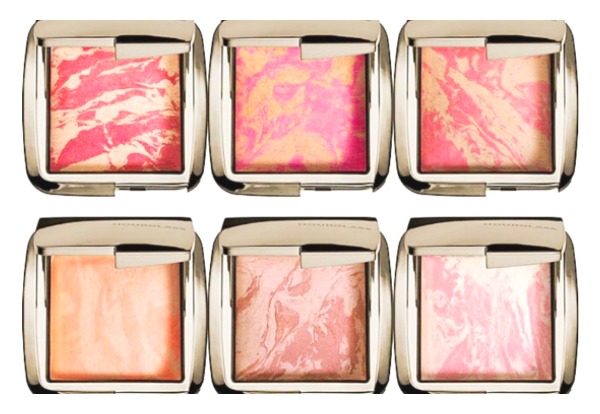 Hourglass Strobe Lighting Blushers €38
These pretty hybrid blushers are designed to seamlessly mesh with skin to give a fresh-faced finish. The texture is buttery soft and easy to build and blend over cheeks. They're ideal for everyday use, and although they do come with a luxe price tag, the large size means they'll last for months and months. Plus, it's so hard not to love the sleek packaging, which feels and looks ultra sophisticated.
However, if you're not in the market for a premium blusher, but like the effect, don't worry. Because our Hourglass dupe is pretty spot on and will save just over €25 to boot.
The Dupe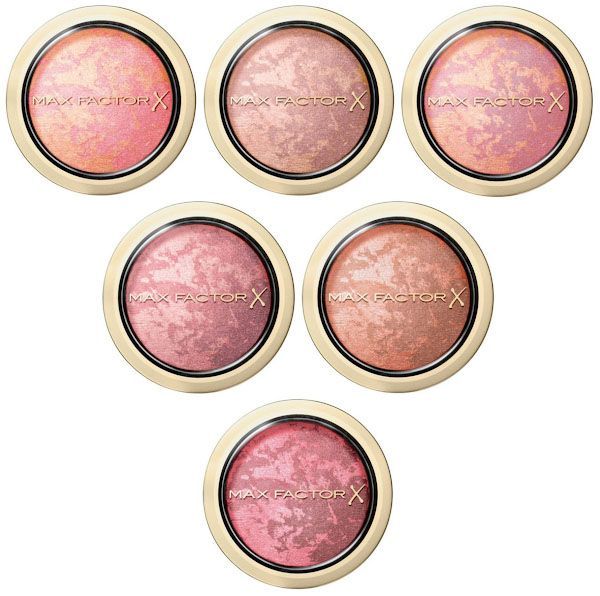 Advertised
Max Factor Creme Puff Blushers €12.99
The Max Factor Creme Puff blushers come in six shades (much like the Hourglass ones). And not only that, but they also feature the same hybrid coloured design, too. From a textural point of view, they are similar and give a soft focus glow to skin when applied with a fluffy brush. Admittedly, the packaging isn't quite as sleek, but it certainly doesn't look tacky either.
Now, we mentioned that we've found two dupes, didn't we? So.. here's the second one.
Ambient Lighting Powder vs Wet n Wild Bronzer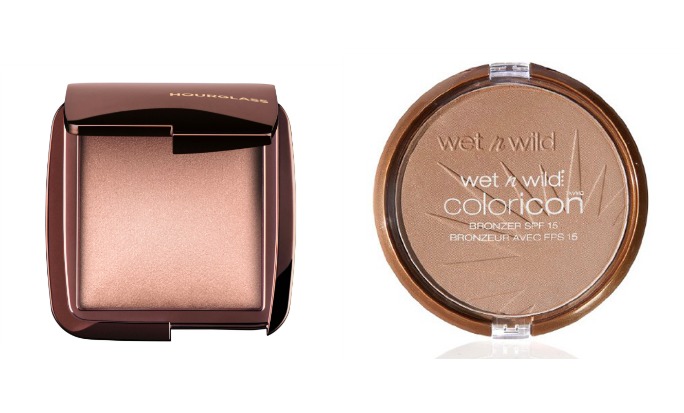 Hourglass Ambient Lighting Powder €52  vs  WetnWild Colouricon Bronzer €4.95
The Ambient Lighting Powder by Hourglass is one of their most iconic products. But at €52 a pop, they're something to think long and hard about before investing in. The idea behind them is that they work as a powder to set makeup, but are also a 'complexion filter', which basically means that they diffuse light to give skin a more flawless appearance.
They're a dream to use and are particularly popular with brides. But what if, you could get a similar finish for less than a tenth of the price? Well, look no further than the much underrated Wet n Wild Coloricon Bronzers. At €4.95 these are an absolute steal and give skin a beautiful glow that's hard to beat.
Advertised
Are you a fan of Hourglass too? Or will you be sticking to the dupes?