 Bless me Beauties for I have sinned and it's been 24 hours since my last confession. Well, that was less of a confession and more of me cursing ay myself in the mirror but it did involve calling out to the deities.
See, I am as lazy as, well, sin when it comes to the double cleanse. Yes, I KNOW I should do it - the words of Caroline Hirons about washing your face before you take off your bra pop into my head, and then I ignore them. I am like a gremlin but instead of mutating into an evil version after midnight (feeding notwithstanding), I mutate into a sleepy gremlin (identical sticky-uppy furry ears not withstanding).
When I got my Clarisonic, I swore things would be different. And to be fair, I am relatively good with my scrubby friend. I didn't suffer with any purging but I am conscious of my sensitive skin and so I don't use it every day, I alternate with a nice muslin cloth (except for those nights when I tumble into bed, sleepy gremlin face and all).
But Clarisonic might have addressed this as they have launched three new luxury brush heads, all of which retail at €30. They recommend that the brush head is changed every three months if you use it twice a day, less regularly if you don't use it as much.
The bristly news kids on the block are: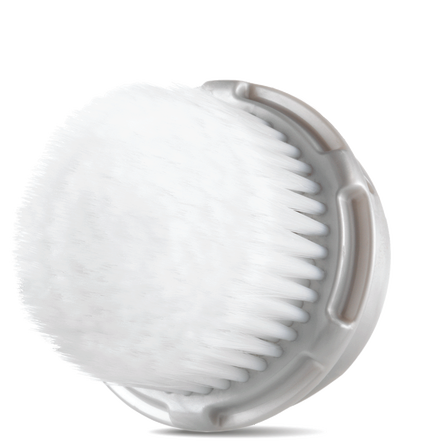 This is the one I am will be checking out. It has ultra-soft bristles to gently cleanse and will suit sensitive, dry and mature skins.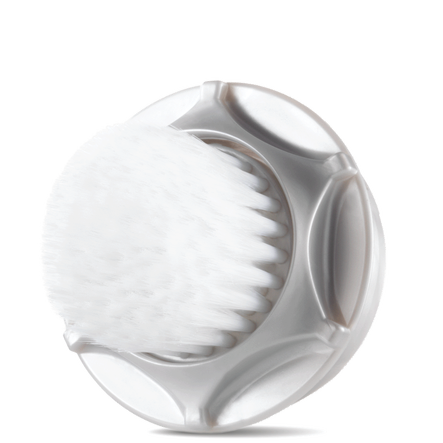 Advertised
Satin Precision Detail Brush
Specifically designed for targeted areas of facial contour, it gives a gentle targeted cleanse on the more delicate areas of the face.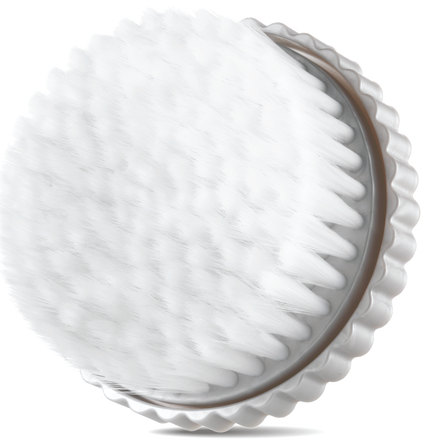 If you are looking for baby-soft skin right out of the shower, this brush will lather up any shower cream beautifully to scrub away all the worries of the day.
These are all available from the usual Clarisonic outlets now.
Have you tried any of these brushes on your Clarisonic? How often do you change the brush head? And has your skin improved skin you've used it? And what cleansers are you using with it right now?
Advertised