 Think capsule collection and you may think, the perfect trench and some great-arse jeans. And you'd be right. But there's a make-up version too - reliable, great quality, take everywhere products that will never let you down and always perform well. So whether you're clearing out your makeup bag, or building up your collection, I think these are the absolute essentials that every girl should have in her arsenal.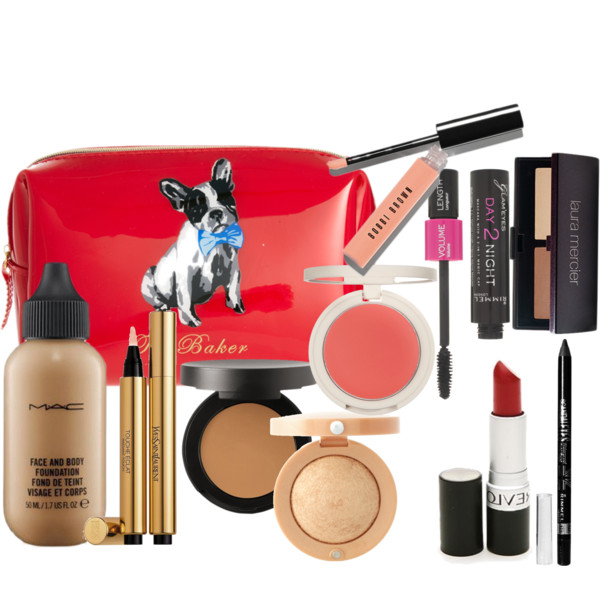 A great foundation
Touchable, dewy, naturally gorgeous skin; the beauty enigma that's actually achievable. If you give yourself nothing else this Christmas, let it be the gift of your dream foundation. It may be a BB Cream (read our guide to the best 10 BBs) or it may be a powder-based mineral, but The One is out there and every lady needs to find hers.  I know it's responsible for a LOT of foundation atrocities - because of our Irish tendency to pick a shade four times darker than our actual skin - but I still love Mac Face and Body.  Read the foundations and bases category for more recs.
Concealer times two
When it comes to the perfect complexion, one concealer just ain't enough. Make sure your kit has one for highlighting, a light reflecting pen that will banish bags (like YSL Touche Eclat) and a matte concealer in the exact shade of your skin to tackle blemishes. I like Bare Escentuals SPF20 correcting Concealer.
Taupe shadow
This tip comes from the goddess of make-up herself Lisa Eldridge, and who are we to mess with beauty royalty? Whether you're a daily shadow advocate, or you just keep it for the weekend, every doll needs taupe eye-shadow within reach at all times. Give your make-up some texture or dimension by blending into you socket as dark as you dare.
Mascara
Get a three-trick-pony mascara that volumises, lengthens and curls. Use one slick for day and lashings of the stuff after dark - I love a workhorse like Rimmel Glameyes, Day 2 Night Mascara.
Red Lipstick
Fire Engine lips might scare the bejaysus out of you, but no girl should ever be without a bright red lip close at hand. A bad hair day, world peace, is there anything a swipe of punchy ruby lipstick can't solve? Make a date with the cosmetics counter and let the ladies there match you up - or try my pick Revlon's Matte Lipstick in Really Red . For tips on picking the perfect one have a look at the red lipstick category.
Advertised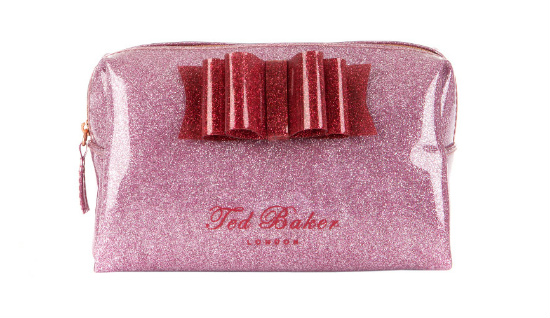 Lip gloss
We know we're preaching to the lip gloss advocating choir here; it goes without saying, no make-up bag is complete without a great, non-sticky, long lasting, nude gloss.
Multi tint for cheeks and lips
Not all girls are into rouge or blush - but they should be, blusher is the best pick me up ever. A multi-tint product that works double duty can really wake you up on days when you need a little extra colour.
Brow powder
Some people prefer pencils, but I swear by a great brow powder for the ultimate Off Duty Model polished finish.
Now over to you! What makes up your capsule collection - go on give us a list!
Picture; Anti-clockwise: Makeup Bag, Ted Baker for Asos; Face and Body Foundation, MAC; Touche Eclat, Yves Saint Laurent, Bare Minerals, SPF20 correcting Concealer, Bare Escentuals; Little Round Pot Intense Eye-shadow in Meil, Bourjois; Blush in Flush, Topshop (works great on lips as well as cheeks); Matte Lipstick in Really Red, Revlon; Scandaleyes, Kohl Liner, Rimmel; Brow Powder Duo, Laura Mercier; Glameyes, Day 2 Night Mascara, Rimmel; Lipgloss in Nougat, Bobbi Brown.
Advertised
Claire Byrne