 SPONSORED POST
Day to day life in Ireland during summer is much like day to day life any other time of the year. Even if the sun is shining there's a fair chance that you'll be stuck inside an office working or at home doing the housework or in a shopping centre where you can hide your delicate skin from the dangerous rays (and er, to shop.)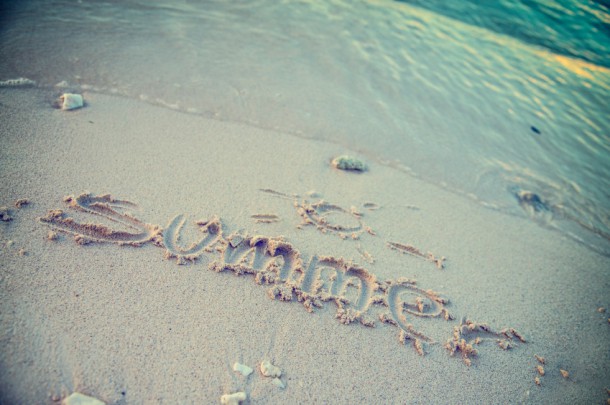 Even if we don't get the kind of weather as say, France or Florida, summer in Ireland can be fantastic. Those long, long evenings; the friendly atmosphere; and the endless stream of events that put us in a good mood even if it has clouded over and we feel a few drops...
Good job we don't even need the sun to look the part this summer! Why, we've got the summer look at our mitt-enclosed fingertips thanks to Rimmel and their arsenal of self tanning goods.
Here's where we give you the skinny on how to achieve the perfect summer glow without even glimpsing a hint of the sun.
Before any sort of self-tanning, your skin must be prepped. Instant or gradual tan will go on much more smoothly with the right canvas to work on.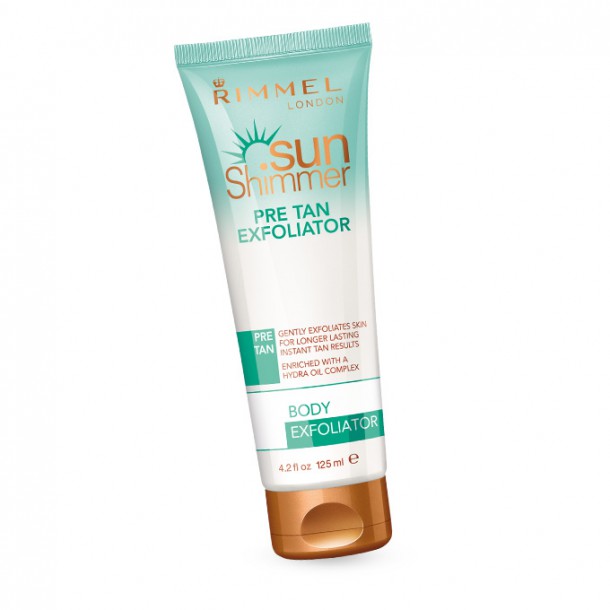 So, the first step is to exfoliate in the shower. First, wet your skin with warm water and then turn off the tap (water charges, people!) while you massage your body in circular motions with Rimmel Sun Shimmer Pre Tan Exfoliator. Start at the feet and work your way up, paying particular attention to your feet, knees and elbows. You can moisturise after you're dried off but make sure all lotions and potions have been washed off before you apply your tan (except for troublesome areas like elbows, ankles and in between the fingers.)
It's always a better idea to exfoliate 24 hours before you plan on tanning so that your skin will absorb the product better and last for longer.
If you want to shave or wax, make sure to do this the day before tanning too so that the skin has time to recover.
Advertised
For a long-lasting tan, opt for Sun Shimmer Self Tan Mousse. After application, the mousse develops over a few hours and lasts for 2 - 3 weeks (with applications once a week.)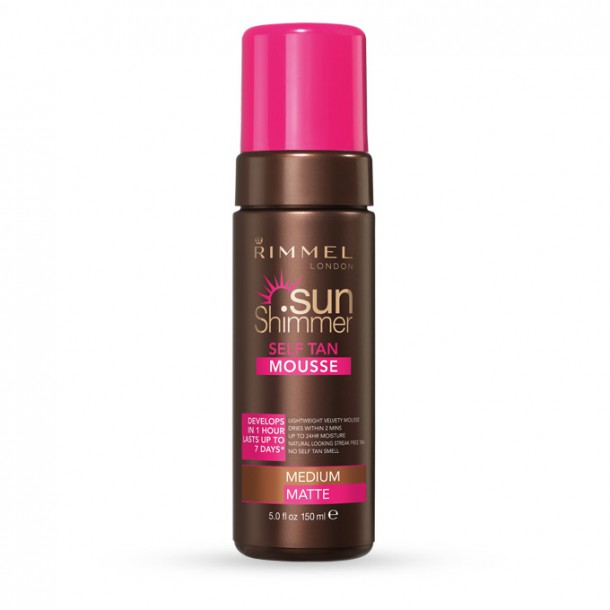 First, apply to a primed face and then use a tanning mitt to apply in circular motions evenly over the body, from the neck to the feet. Don't forget to pay particular attention to ankles and elbows and instead of squeezing out some more, use excess tan on the feet and hands. Although the tan starts to develop in one hour, it continues to deepen for up to six so it's a good idea to apply in the morning. Luckily, there's no fake tan smell so you can go about your daily business and after, you'll emerge with an even, streak free tan.
Sometimes life gets in the way and waiting for your tan to develop is not an option. That's when it's Sun Shimmer Instant Tan to the rescue.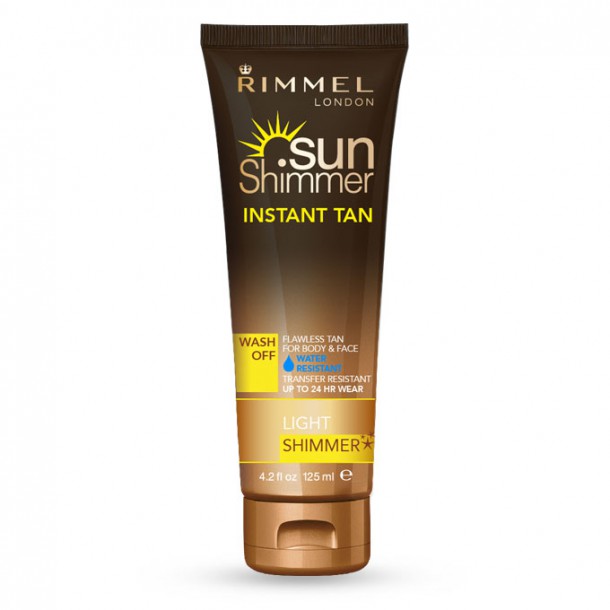 Applying it is easy, just squeeze some onto a mitt and rub in light circular motions. Because it's instant you can see it get to work immediately and it dries in a minute - just in time for you to run out the door to meet your friends for cocktail hour. Best of all, if a mojito accidently splashes onto you, Sun Shimmer Instant Tan now comes in a water resistant version so there's no risk of a streak disaster.
To elevate your sun kissed look apply Sun Shimmer Shimmering Maxi Bronzer to your face.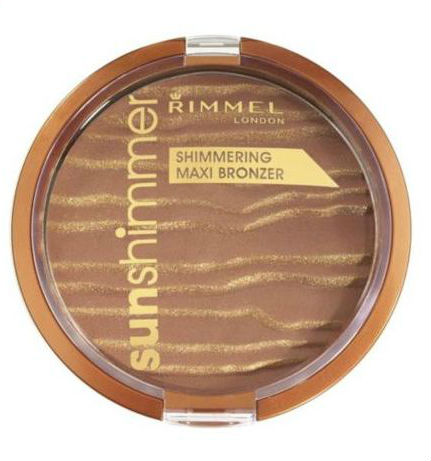 With a bronzing brush, apply the bronzer in a three shape on either side of your face, starting from the temples, working your way under your cheekbones and then back down to under your jaw.
Sweep some bronzer along your shoulders and collar bone for the ultimate holiday glow.
Advertised
There you have it, proof that you don't have to leave the country to get that perfect summer tan.