 SPONSORED POST
Our favourite Geordie is back. Yes, after a brief hiatus from our TV screens, Cheryl Cole is making her much anticipated return to the 2014 X Factor judging panel alongside Simon Cowell and with a new single to boot, 'Crazy Stupid Love', we can't take our eyes off her.
Emulating celebrity looks is a penchant of ours and this week, as summer is well and truly upon us, we're looking to bronzed beauty Cheryl for some inspiration.
Unlike many a celebrity who baste themselves within an inch of their lives in false tan (or worse still, a real tan), Ms. Cole has always had a lighter touch. With her bouncy, voluminous hair, her sun-kissed skin and her picture perfect make-up, Cheryl has it nailed.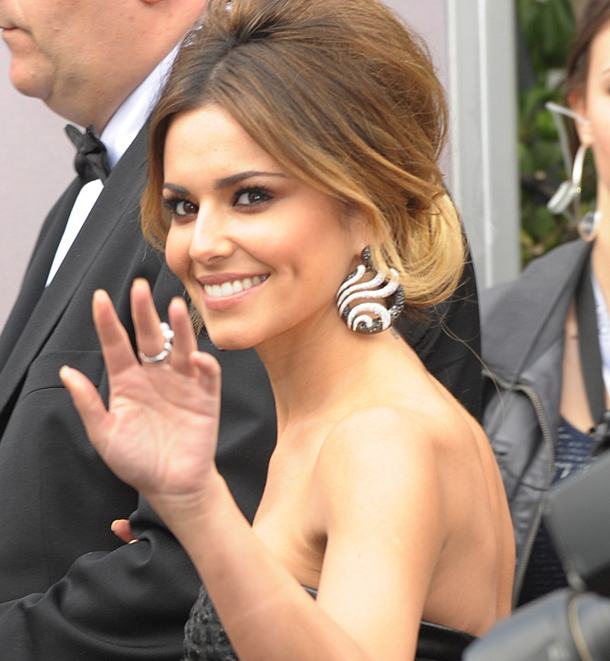 Here are our top tips for for getting Cheryl's look:
The key to Cheryl's barnett is volume, and lots of it. Instead of blow-drying each section of your hair down smooth, add some natural volume by throwing your head upside down and giving it a good old blast with the dryer. This will add lift from the root and it also takes considerably less time.
Think about ditching the straighteners, the more natural the waves the better. Add a smoothing serum to your locks (being sure to avoid the roots) and comb through with your fingers for a tousled, voluminous look. Add a flash of hairspray to the roots and allow it to fall naturally. For a night on the town, you could always go one step further with a bit of backcombing but take it easy on your locks, they'll love you for it.
And this year, Cheryl's moved away from her dark brown locks and added some caramel highlights to set off her honeyed skin. Brighter caramels mixed with more natural browns work wonders for a summery hair update.
Advertised
Cheryl's skin is flawless. No doubt she's on a strict regimen to keep her skin glowing but for a quick fix try buffing your skin with L'Oréal Paris Sublime Bronze Exfotonic Body Polishing Gel before applying a gradual self-tan with a mitt.
Go for a serum-based tan for natural dewiness, like L'Oréal Paris Sublime Bronze Self-Tanning Elixir . Smooth over freshly exfoliated skin from head to toe, and don't forget, this product works wonders not only on your body but on your face too - and it lasts for two whole weeks freeing up a lot of pre-weekend tanning time.
Take it one step further with contouring and highlighting. Get your hands on a subtle body highlighter to accentuate the glow around collar bones and down the front of your legs. Cheryl works the dewy look like a pro.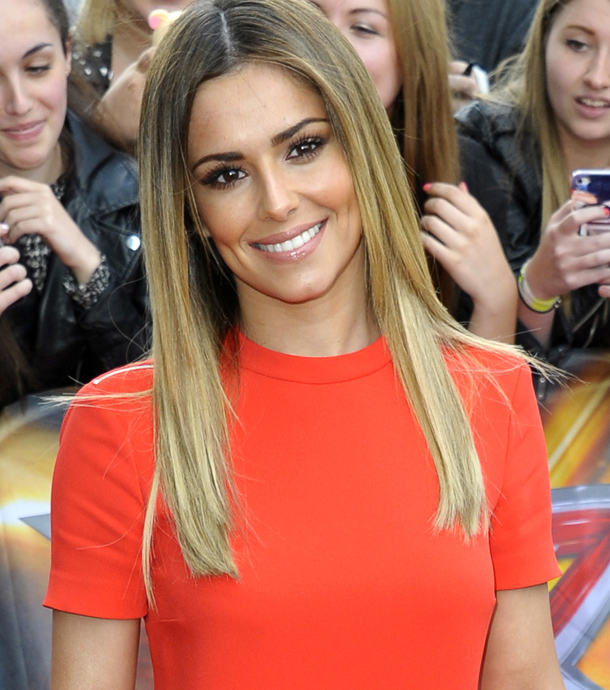 To truly emulate Cheryl's look, you need to focus on the eyes and brows first and foremost.
Cheryl's not afraid of a bit of definition, and knows how important your brows are for framing the rest of your face. There are countless products that help you achieve this look at home, just be sure to stick to a colour tone that suits you - go too dark and you'll wind up looking like your Uncle John whose eyebrows move independently of the rest of his face. A slick of black gel eyeliner across the top of your lids with lashings of mascara will have you one step closer to Cole's spidery eyes. For an evening look, work in some natural brown shadowing along your lash lines for extra smouldering.
With her new caramel hair, Cheryl has warmed up her face for summer with a decent bronzer. To add definition to your own cheekbones, dip your bronzer brush lightly in the powder (you can always add more but removing bronzer is a pain in the hoop), tap it gently to knock off excess product, and starting at your temple, draw a light figure of three around your cheek bone and then down under the jawline. This will add a slimming effect to the face also. Then take a natural highlighter (we prefer liquid) and add a glow to your cheek bones and a little down the bridge of your nose.
Advertised
And when it comes to blusher, avoid pinks but go for warming peaches instead. Keep the lips natural while opting for warm golds and oranges (to accentuate blue/green eyes) on the eyelids. These colours will further accentuate your bronzed look.
Are you a fan of Cheryl's bronzed look? Are you looking forward to her X Factor return?