 When you've got all the weddings to go to this summer but none of the cash, here's how to wear one slip dress to them all.
I swear, this site name should be changed to dress.ie given the amount of time I spend writing about them. People love dresses, though, and I love giving the people what they want. Mostly because I'm people, too, and I love dresses. ASOS knows it more than anyone. They follow me around the internet and I know the delivery person by name.
There comes a time, though, when buying all the dresses turns out to be not the best idea ever. 100% of my ASOS purchases are bought in the sale, so it's easy to justify not sending them back (and I'm lazy). But when you've got a railing full of unworn wedding guest dresses - because you buy them nine months before the wedding and then you don't like them any more - you know there's a slight issue that needs to be addressed.
This summer, I've given myself the challenge of not wearing something different to every wedding. Instead, I'll wear one dress - but I'll style it different ways. (I'll also style my hair and makeup differently.) The biggest sub-challenge is finding the dress. It should be style-able, in that it doesn't have any statement details. That goes for prints and patterns, too. And the colour should be neutral, for the same reason. I've found the dress, though. And guess where it's from? ASOS.
Only joking, it's actually from Topshop. You'll probably recognise it from being the slip dress of the season.
Topshop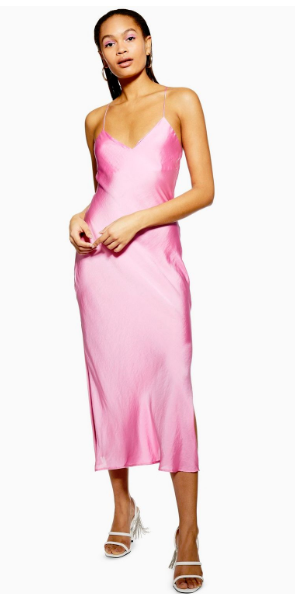 Satin Cowl Back Slip Dress €46
Yes, it's pink. Yes, that means it's neutral. In case you hadn't noticed, pink is having a major moment right now. Emily Blunt stole the SAG show in her pink dress and, just trust me on this, it's cool now.
Advertised
Style One
The easiest way to wear it is on its own. Think the Calvin Klein aesthetic, but don't go too nineties with it. This means no updos! But do take note from the Topshop model and wear your hair slicked back, either down or in a sleek pony. Silver or white shoes would set it off nicely. As for jewellery, little diamond studs are all you need. Minimalism at its best.
Style Two
Wear a top over it. Keep it streamlined and long so that it looks fluid and cool. We would choose shoes the same colour as the dress and a silver top for neutrality. A topknot would look cool with this look, and chandelier earrings.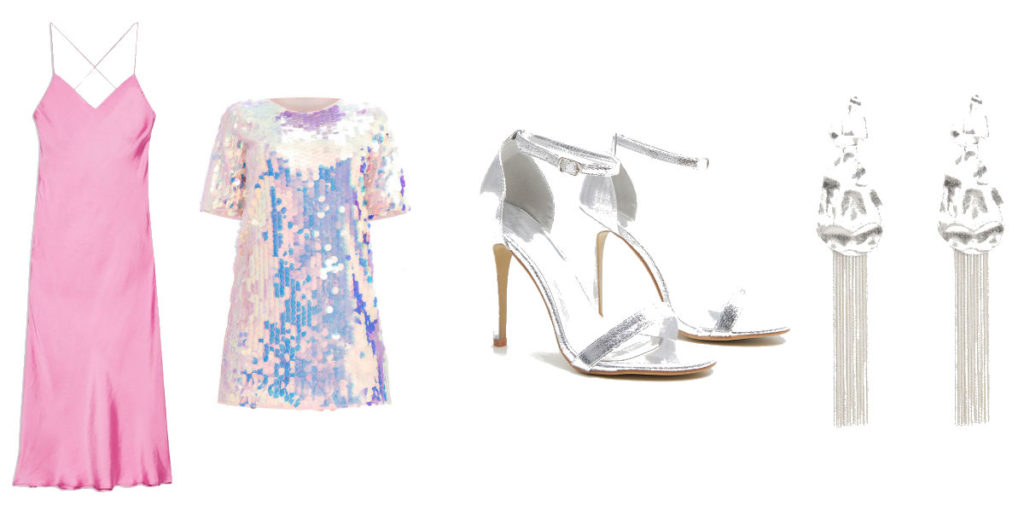 Style 3
This time, wear a top under your dress. Because of the cowl back with this particular dress, you'll have to go for something tight, but for a general slip dress, we think a shirt could look good. We would wear a basic black t-shirt style bodysuit, with black shoes. Get a blow-dry and accessories with statement earrings, like the ones above.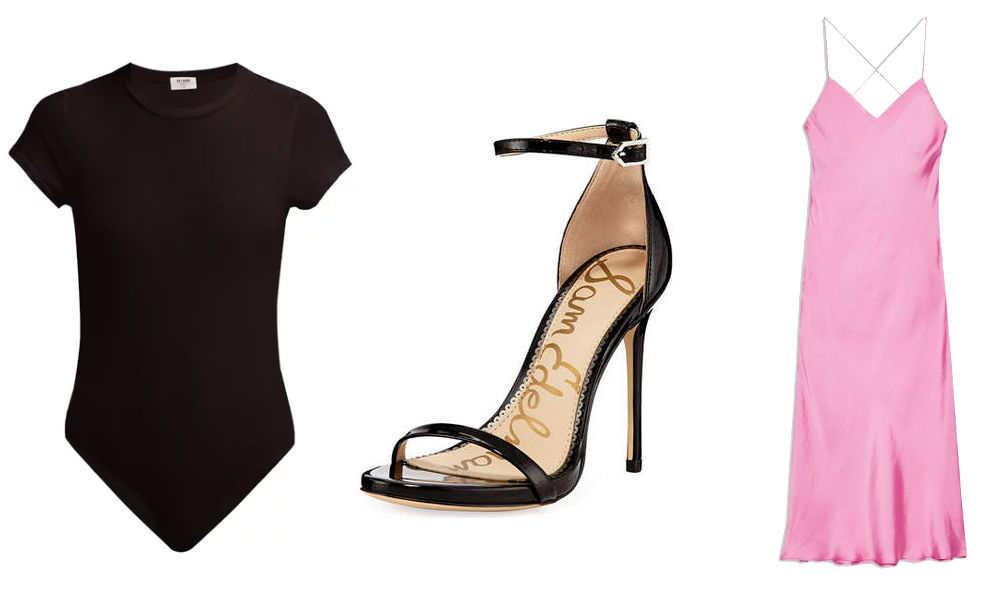 Advertised
Do you tend to wear the same thing to multiple weddings? Do you style it differently when you do?