 Predominately I wear one colour - black. Which is odd because as a stylist, I am constantly preaching about injecting colour into your wardrobe in a way that works for you. I should really practice what I preach.
See, the truth is, I am kind of scared of it ever since I was marched out in an orange tracksuit as a child. Scarred for life I am. But, I'm trying, I swear. I am taking baby steps so I'm easing away from black to the nearest alternative - navy. This is by no means influenced by the navy trend which is dominating right no. Oh no, I'm doing this all by myself. See?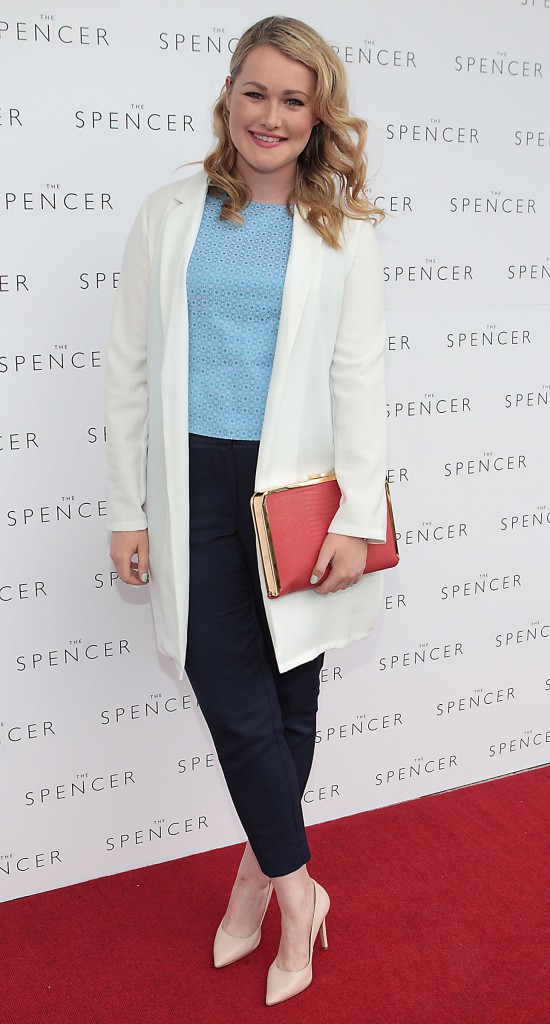 (Above, Wearing Navy cropped trousers from Warehouse)
 Navy is a really easy colour to style. It's softer against the skin and reflects light beautifully to complement your natural glow. It's just a lot less harsh than black.
And as far as colour blocking goes, navy complements more shades like cream, bright pink, coral and even different hues of itself. It doesn't have to be derived from the nautical trend, or the breton look (à la Kate Middleton) it can look edgy as well as sophisticated.
Navy trousers are a great place to start, and I particularly love an ankle grazer. They work with flats like brogues, and a stiletto to make the look more dressy. I'm a bit obsessed with nude coloured shoes right now (see above), for one reason only; they have a natural ability to make your legs look longer.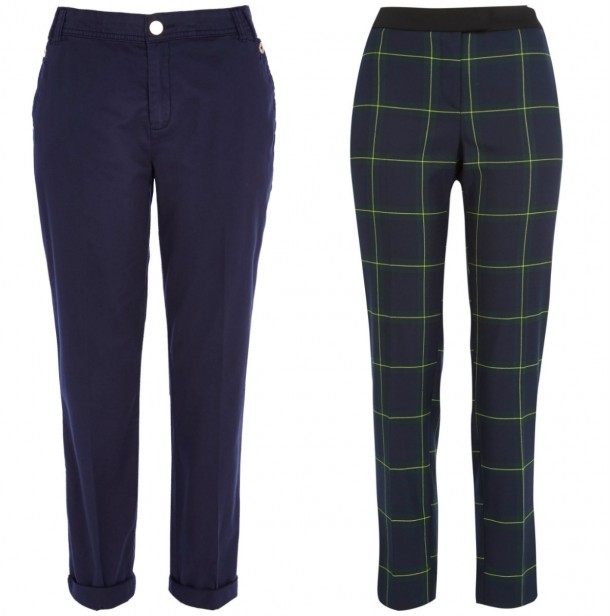 Advertised
(Above: Check Trousers, €55; Ankle Grazer Chino, €40; both from River Island)
If you like my aforementioned colour blocking idea, here's where you can introduce some bright colours and print. Opt for a print that has a hint of blue so that will work with a blue denim (skirt, jeans or shorts) so that the colours correlate nicely.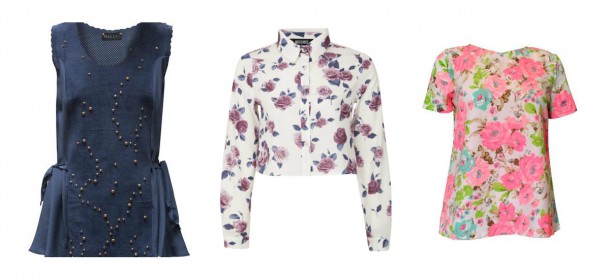 (Above: Studded Top, €299, Emma Manley; Cropped Blouse, €23.39, Missguided.com; Floral Top, €28, iclothing)
If you have an occasion coming up, a navy dress is ideal. I have a Lennon Courtney dress which I have since the label began last year and I have worn it countless weddings. Navy also works perfectly in a vintage style dress, so watch out for 1950s inspired looks on the high street!
(Above: Navy and Cream Vintage style dress, €79.95, Carraig Donn; Boat Neck Dress, Lennon Courtney, €260; "Anna" Dress, €70, Yas at Arnotts)
Advertised
How do you style navy? Do you prefer it to black? Come on, spill your fashion secrets!