 Valentine's Day is just around the corner! And don't we know it. Here are some red dresses to express your love OR your anger.
A red dress can represent a lot of things. A woman in one can be in love. She may be making a style statement. Or, of course, she could be the devil. Whichever guise you channel on February 4th, in that red dress you'll look like you're off on a hot date. So arrange one. If you're not going out with your significant other, make plans with your friends. Because we know it's not 'just a random day'. Even if you "don't believe in it", there's no getting away with it. None whatsoever. So let's all dress in red dresses this Valentine's Day. If you're in love, great! If you're the devil in disguise, go get 'em.
Wear them with these 14 spring shoes under €50.
Also, isn't it cray when a dress is red it's just, so, automatically... sexy?
Topshop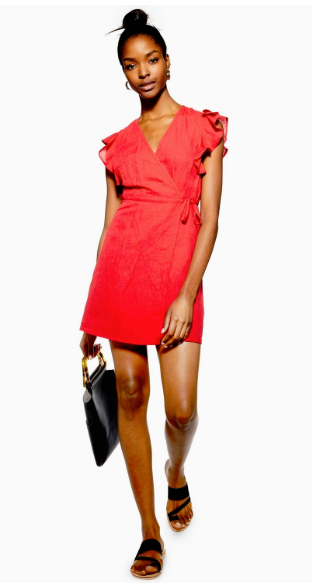 Advertised
Ruffle Wrap Dress with Linen €34
Zara