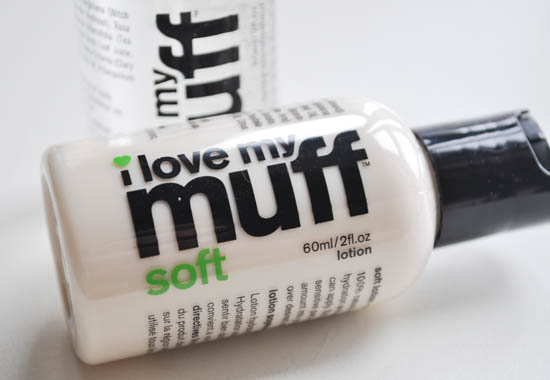 When I was writing the title for this post I laughed because the name of the product doesn't really need any additional information does it?  But sure I gave it a bit anyway
I Love My Muff is such a cheeky name (I was going to say tongue in cheek, but that would be a bit er literal wouldn't it?) that it makes everyone laugh straight away.  It's a natural range, paraben and cruelty free, vegan and hypoallergenic which provides "daily love and care for down there"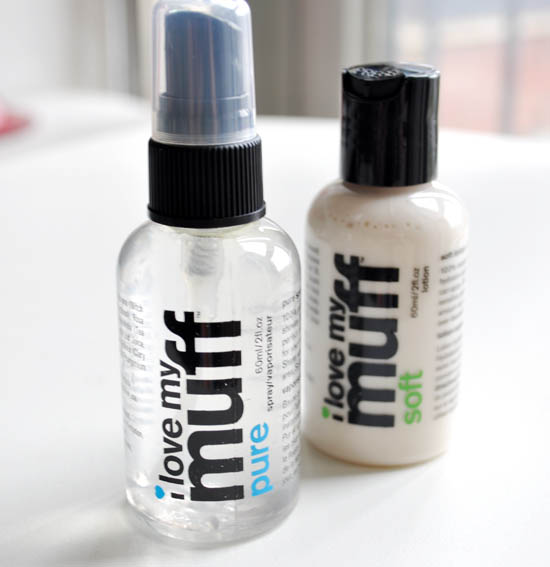 Sprays, creams, washes, wipes and er maintenance kits come in three different scent combinations - all natural ingredients (aloe vera and other botanical picks).
But don't be sniggering and having a laugh you Irishers and thinking that a good shower with a bar of Imperial Leather would do the same job.  The founder of I love My Muff tells us:
Advertised
I had a need. I sought a solution
It wasn't there.  I created my own
From one woman to another
Love yourself. Love your muff
Talk about taking yourself rather seriously eh?  When I was talking about this on the Xpose wedding feature I was thinking this would go down well (oh god I can't stop the accidental innuendo!) as a jokey present to give on a hen night or for a bridesmaid to give to the bride.
So what do the products smell like?  Well a bit underwhelming at first if I'm honest - but I suppose its aim is just to smell clean and fresh so it does do that.  But er, would not any body cream or spray do that?  Yes I think they would.
The best thing these products have going for them are their hilarious name - and that's what will sell them in Ireland.
 Buy from misebeauty.com for £14