 From now until mid-September, Essence has decided to ignore the dreary, grey weather and are instead embracing their inner Amazonian goddess with the Exit to Explore collection.
The limited edition series is full of cute, bright colours and textures inspired by parrots, chameleons and other jungle wildlife as well as vibrant tropical flowers and plants. It's all as affordable as ever too (yay!) so there's no guilt if you decide to treat yourself.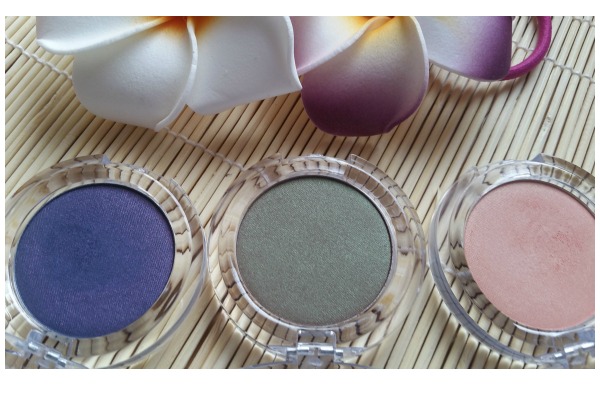 I'll start with the eye shadows (€2.50). These might initially look like quite normal shades, but they all have an iridescent, holographic effect to them meaning that the Queen of the Amazons, a deep blue, actually shines purple in the light; the green/brown ( You Can, Toucan) has a golden hue; and Apricot Cockatoo has a hint of green/gold.
In the background, you can see the super cute frangipani inspired hair bands ties (€2.50) which would look lovely if you're heading off on holiday (or just wish you were!).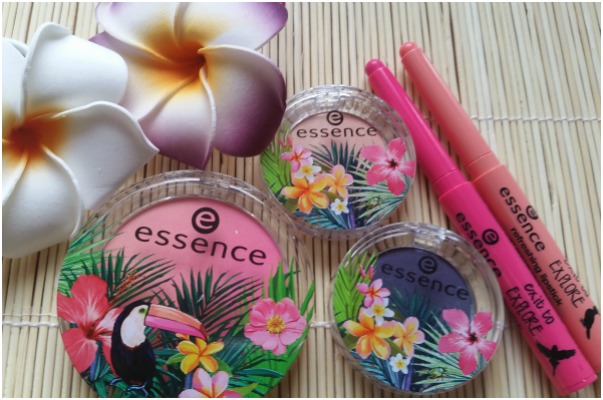 Advertised
Next up, we have the new tropical style blusher called My Heart is a Beating Jungle Drum (€4.50). What I like about this is that it's basically two shades in one thanks to the changing gradient from apricot to fuchsia.
Accompanying this are two new shades of lipsticks (€3.10) in matching shades of Apricot Cockatoo and Pink Parrot. The feel of these is fresh, and the smaller, crayon style of applicator makes them easy to apply, even if you're on the run.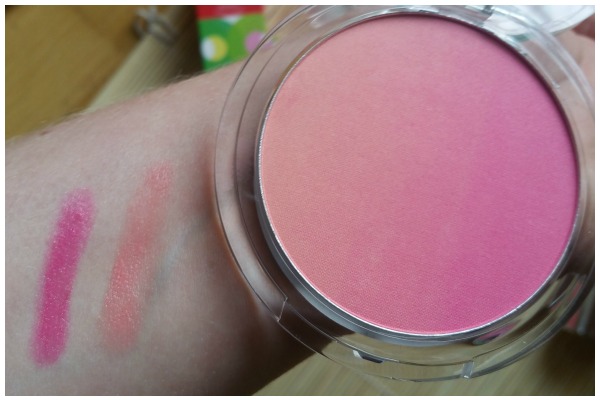 Above you can see the lip colours swatched and the new blusher in a bit more detail; pretty, aren't they? I definitely think there's something to be said about launching bright and colourful makeup collections in the autumn, it's a bit of a pick me up on a rainy ol' week day, anyway.
Do you like the look of these too?