 Fans of Make Up Forever's Face & Body foundation will no doubt have already heard about the brand new Water Blend formula (€39) which launched this month across stores. Why? Because Water Blend is set to be the new and improved F&B according to the brand, offering 20 shades of non-transferable, water resistant base that hydrates skin and lasts for hours.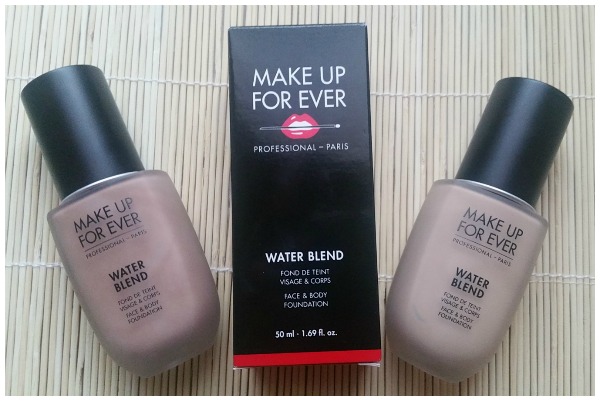 At this point I think it's important to note that this version, like the original Face & Body, has a sheer finish, very sheer in fact; the point being that skin is perfected rather than made up or masked. So, if you're not a fan of sheer formulas, you should probably step away right now, because this just isn't going to be your friend. If you do like a light base, however, stick with me!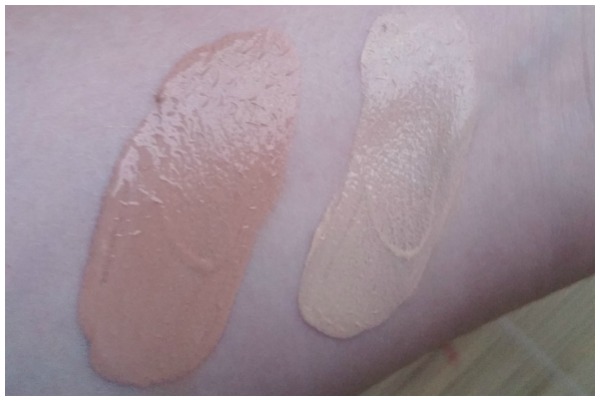 Of the 20 available, I had two shades to test out: R370 and then the lighter shade of Y245 (which you can see above).  The formula is made up of 80% water but is over all considered to be a water-gel texture. A little goes a long way so the swatches you see on my arm would probably do an entire face.
When applied there's a feeling of freshness and hydration so that's one box ticked. I tested out the application using a flat head kabuki brush which yielded a higher coverage finish (sheer/medium) as well as fingers (more sheer) and then also using the new Ellipse Sponge (€8.90), which could offer both.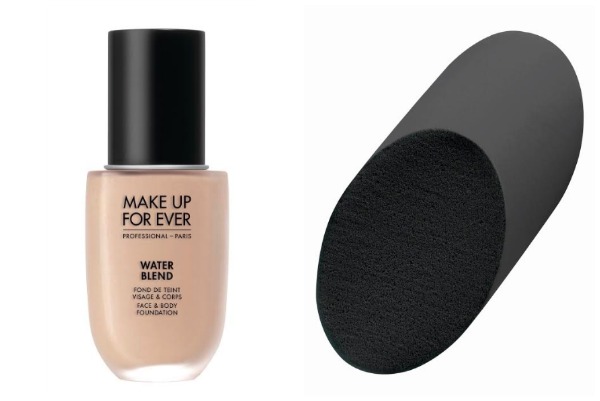 Advertised
They say that the foundation gives you a long-lasting, dewy finish and I have to agree, although usually, dewy becomes greasy on me very quickly. I think because this one is so high in water, that didn't happen - as the hydration kept the oiliness at bay for the day.
Lasting power is a little harder to judge with sheer formulas as they're so light anyway that fading doesn't have the same impact as a medium or full coverage, but overall this survived a day's work without any serious issues (such as shine/patchiness, etc).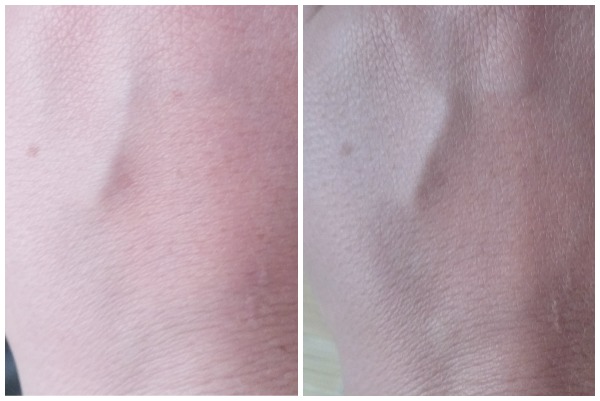 Over all, from a professional makeup artist point of view, this gets a solid 4.5/5 from me (with half a point knocked off for the bewildering shade system). I can imagine how useful it would be on set for photo shoots and TV Work. From a personal point of view, it's more of a 3/5. That's not to say it's bad, it's just because I can only wear it on good skin days, which sadly, isn't all the time.
Advertised
So to wrap things up, I would say that the new Water Blend foundation is ideal for people who love a sheer base, with a healthy, glowing finish but feel that most formulas don't last past midday. Anyone who likes full coverage will 100% hate it.
Does this appeal to you? Or would you run away screaming for more coverage?