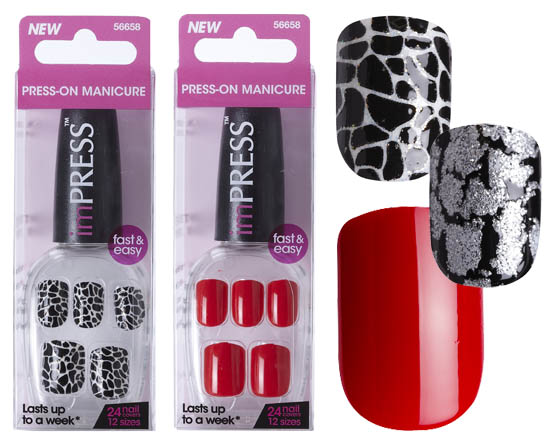 Man, you're gonna love these if you're a lazy ho.
If faffing about with nail wraps is hassle and even Sally Hansen's new easy-to-use strips are too much, painting on elaborate nail art's a no-go and crackle confounds you, then ladies: here's your answer and it's from the people behind Broadway Nails. These are Impress Press ons and they're a bit of fun.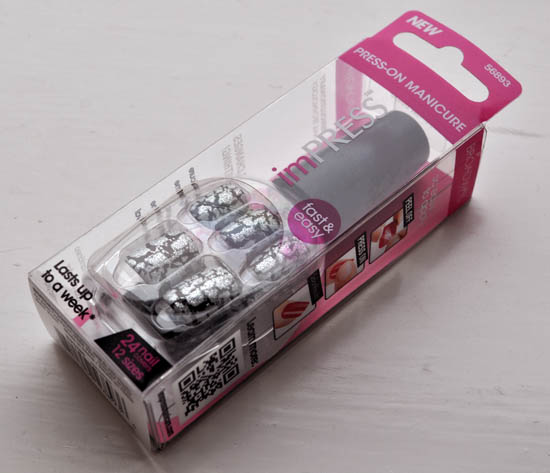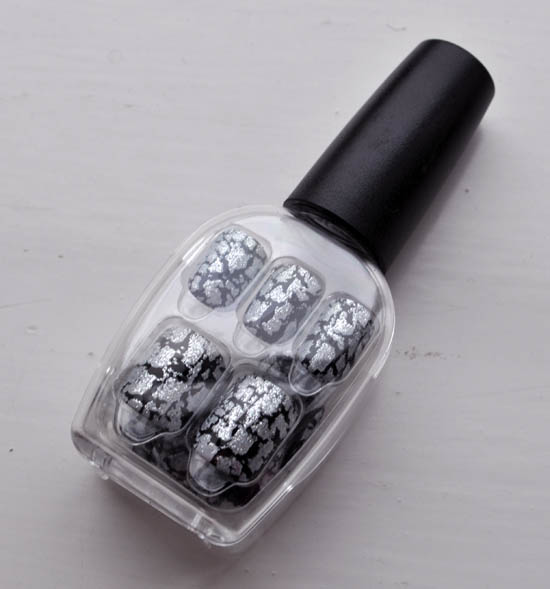 Patterns and block colours come in cute lacquer alike bottles. Inside are a 24 vari-sized press-on nails. Give your fingies a wipe with some polish remover, then fit the correct sizes to your own talons, peel off the backing and stick them down.
That. Is. It.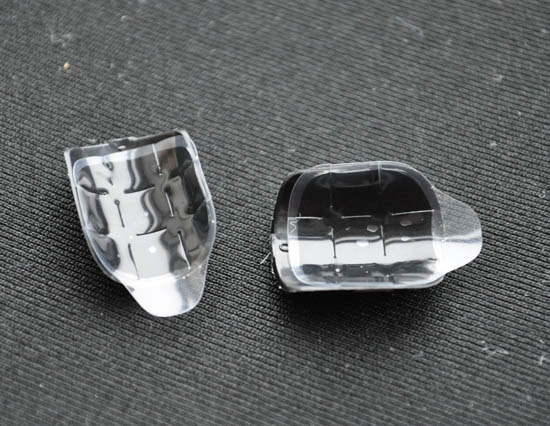 No glue, no heat, no filing. They're even easier than regular Broadways because you don't have to mess about with tubes of Superglue. There are 11 colours and patterns on offer, with block shades costing €7.99 and patterns coming in at €9.99.
Advertised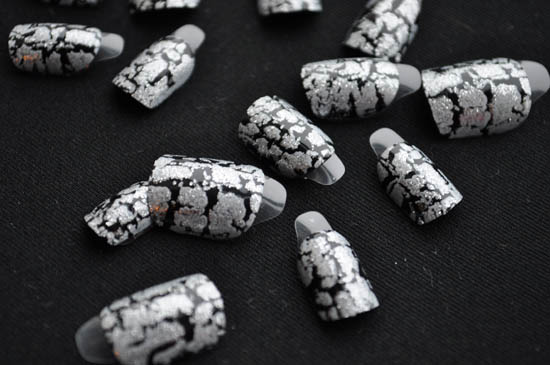 I've been trying Working Girl, which is basically silver crackle over a black base (and yes, a total cinch to do yourself anyway) and the other weekend Aisling tried out a very swish-looking snakeskin version which we Tweeted as a teaser.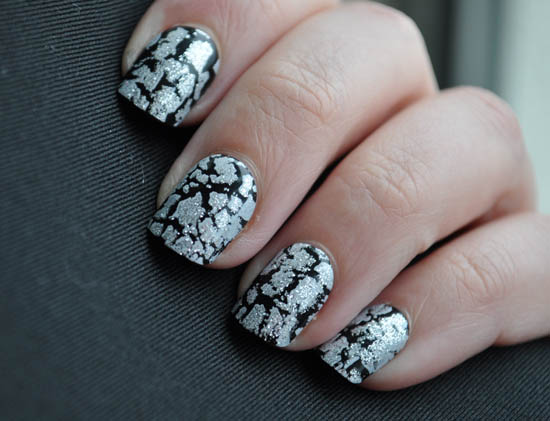 Advantages? Quickness, no waiting about for colour and topcoats to dry, they don't chip and you can get snazz effects on your nails really quickly - there are some nifty patterns on offer like lace and animal prints. The patterns are all gonna be great for a quick accent nail to boot. I'm a little bit non-plussed about the advantages of the block creme shades but they do give you a very polished finish in seconds - so useful for anyone who can't manage to paint their nails and stay inside the lines, or who has stubby nails they'd like to even up.
And they look good, don't they?
So, what about longevity - well, it says up to a week on the box but realistically I got a couple of days out of mine as did Aisling.  They stick well and feel secure once on - but you do definitely have to wipe nails with polish remover to get good adhesion. Being lazy, I skimped on that part and a couple of mine lifted. The others survived all sorts of travails including pulling up tights - something a lot of press-on nails completely can't handle.
Also because they're press-ons you can feel the thickness on your nails so they're more of a weekend fun thing and not something for mid-week use for me. In particular I couldn't type well when they were in place, so I took them off once work rolled back around - a bit of polish remover around the edges lifts them - but I think they'd have stayed the course for a couple of days more no bother.
The upshot? Fun deffo, and a good pick for getting quick impact - people will oohh over your paws, particularly with the patterned versions.
Advertised
Like the look? You'll find them now at Dunnes, Penneys, Sam McCauleys, Shaws and independent pharmacies; call 01 450 7771 for stockist information.