 What's the one one item of make-up you couldn't live without? Lots of people say mascara or lip-balm or concealer, and I'm pretty reliant on those bad boys myself. But for me nothing beats the power of a great red lipstick.
My lipstick of choice is Mac's Ruby Woo, one of their retro-matte lipsticks. I know it's too dry for some, and the 'drag' of a very matte lipstick can be off-putting. But Ruby Woo is SO opaque and SO boldly coloured and yet somehow suits absolutely everyone!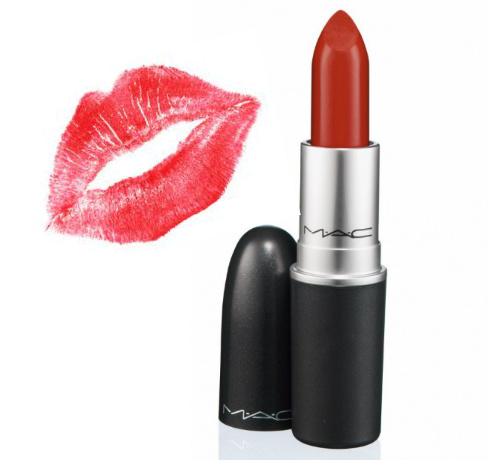 It's also such a long-wearing formula, I've gotten entire nights of wear out of ONE application. Genius!
I once had a dream Ruby Woo was discontinued by Mac and woke up feeling very disconcerted and spent the whole day all anxious and twitchy.
The minute I got my hair bleached blonde (read about my transformation From Brown Crop to Peroxide Bombshell), I rushed home to put on some red lippie and I immediately felt glamorous.
There are two techniques I use for red lipstick application:
Technique Number One:
Feeling a bit scruffy or not quite dressed correctly for your date/work do/court appearance?
Advertised
I keep a tube of Mac Ruby Woo in the end of my handbag and I bang it on while on the bus or in the office or at a bar. I know we're divided on whether we should primp in public, but red lipstick really is the MOST chic of all the public make-up applications!
Technique Number Two:
Have a bit more time for a perfect application?
I put on a lip balm, leave it to sit for a few minutes and then blot it off. Then I line and fill in my whole lip with Mac Spice Lip Pencil. At this point I occasionally cheat and line a teeny tiny FRACTION over my upper lip line (I know, I know, I'm living a lie!) Then I quite carefully apply Ruby Woo and blot. (Check out our tutorial Back to Basics: The perfect red lip for more tips).
So who else is into red lips for any and all occasions? And what's your desert island lippie?
Rate your faves!
Advertised