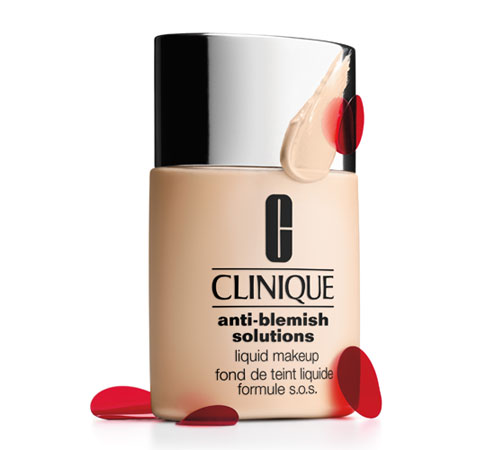 Clinique has a line of spot-tackling skincare products called Anti Blemish, which launched a couple of years ago as the brand's targeted solution for zit-prone skin. Last year it added a couple of new products to the range, a concealer and a masque.
Fast-forward to April and blemish-ridden gals can look forward to the launch of Anti-Blemish Solutions Liquid Makeup, €28. Designed to be used as an add-on to the line, this'll come in eight shades and, Clinique says, "offers a clinically-proven, four pronged approach to conceal, treat and prevent blemishes."
So in addition to being a liquid makeup that has moderate coverage to camo blemishes and even out tone, it's sebum-controlling and mildly exfoliative thanks to the presence of some salicylic acid. This is great stuff: it has pore-cleansing abilities and helps to gently scruff out the gunk in pores that causes infection and blockages, while keeping infection at bay.
Advertised
I'm very much down with this new move for colour cosmetics to have treatment and skincare benefits and this sounds like it may well be a good buy for those with spot-prone and oilier skin types. If that's you, then roll on April 1st, eh?