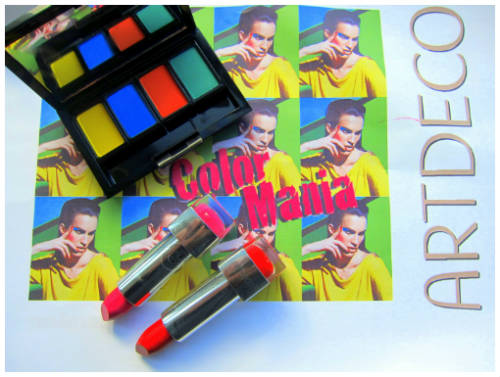 Oh, bugger.
I can't lie, those were my very first thoughts when I opened up the box that contained ArtDeco's Colour Mania collection.
Insanely bright, pigmented primary colours, these are inspired by the colour blocking trend that's all over the catwalk, but left me wondering how to incorporate them into everyday life.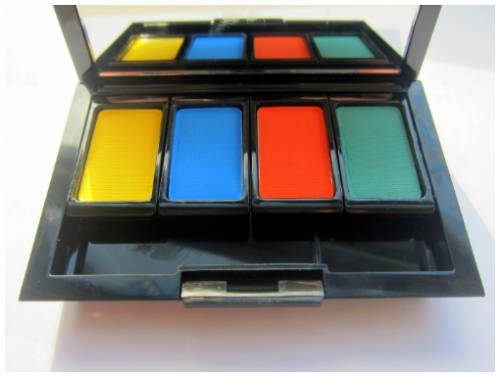 Bold as y'like: festival yellow, gloriously blue, fierily orange, green algae
Luckily makeup artist extraordinaire, Sarah Lanagan, came to my rescue and used the collection to create two looks: one bright but wearable, with the other being more of a statement look.
So what did she think of the products? "These eye shadows are good", she mused as she got to work on my face. "Strong, matte colours and good pigmentation, if a little crumbly." She advised a dusting of loose powder under the eye, to catch any fallout.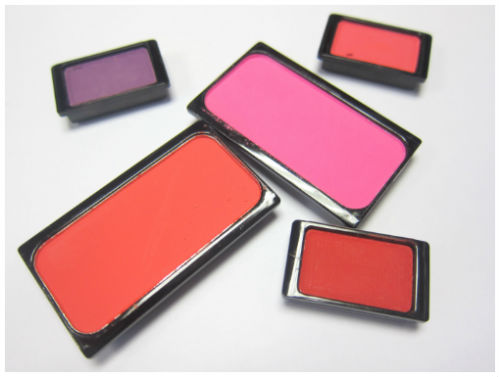 Advertised
Blushers, with wild lavender upbeat pink and red stiletto shadows
Priced at €6.75, these come in eight colours from hot pink to orange, red, purple, yellow, blue, green and black. The only colour we didn't use in the statement look was the black, simply because we didn't have it.
The kohl liner, €7.35, impressed her too. "It applies really smoothly and the colour is nice and intense", she said. "I'd say these are comparable to Avon's Super Shock gel liner".
As for the blushers, €10.70, while terrifying at first in their intensity, they can be used for both a soft flush or a full-on sweep of colour. These would also be terrific on darker skintones. Choose from a red, #65 Heart Flutter, or #70, Pink Exposure.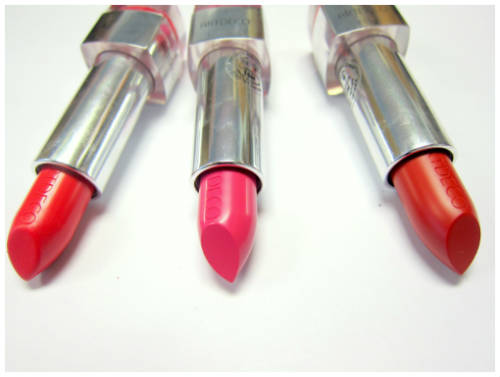 Loud lippies: knockout pink, magenta mania, must-have red
The lipsticks are surprisingly easy to wear. Despite their shockingly bright shades in the tube, they give a soft, satiny finish and feel very moisturising but, like most lippies with this sort of formulation, they don't hang around too long on the lips. These are €16 and come in red, pink or magenta. A range of eight nail polishes, €11.95, round out the collection.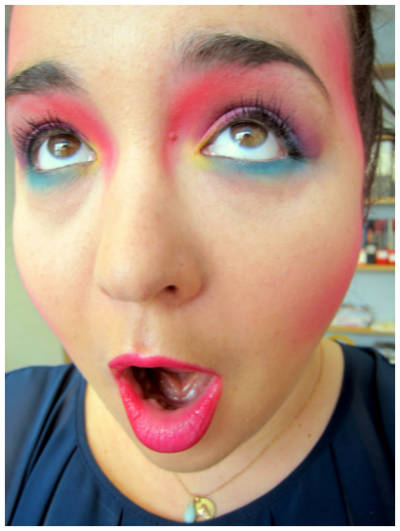 Advertised
The final, subtle look!
Look for Colour Mania at Artdeco counters in Debenhams from June. Would you?