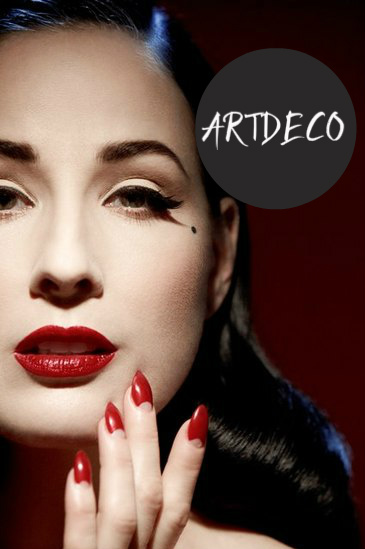 ARTDECO's latest collection is a genius collaboration with burlesque beauty Dita Von Teese. The perfectly painted pin-up - known to insist on doing her own make up - has forged a career from being the modern face of old Hollywood glamour. The pin up look is a classic for a reason, and this new collection allows all of us to channel this sexy retro style.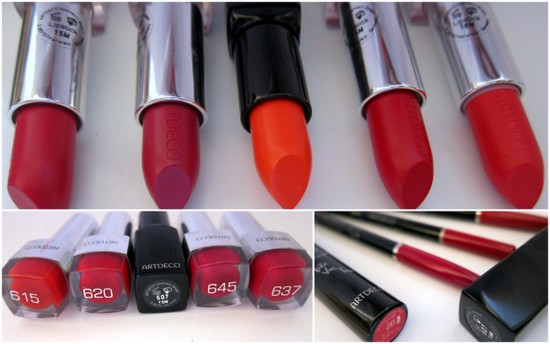 Top row, L-R: #637 Follies Pink; #645 Demoiselle; #607 Bon Bon; #620 Parlez-Vous; #615 Muse Red
No one rocks a bold lip quite like Dita, so it's no surprise that the lip products are the stars of this collection. Six shades of Art Couture Velvet lipstick are on offer, along with three lip liners and a glossy red lip lacquer.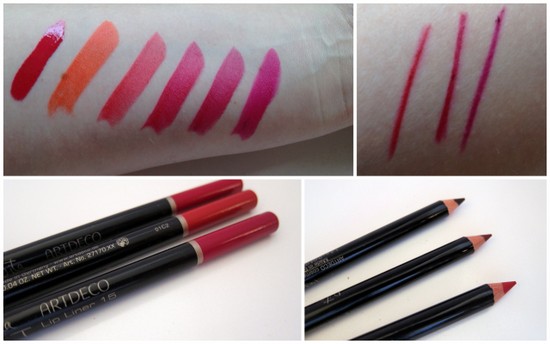 Lippy swatches, L-R: Dita Lip Lacquer; Art Couture Velvet lipstick #607 Bon Bon;  #615 Muse Red, #620 Parlez-Vous, #637 Follies Pink, #645 Demoiselle.
Fans of a sheer wash of colour should look away now - these are incredibly pigmented with a velvety texture and strong, vibrant colours, from orange to magenta, fuchsia and several stunning shades of red. €19.25 is the damage for a lipstick, €11.05 for the liners and the lip lacquer is €16.70. The prices are decent considering the quality, and the black pinstriped casing is the icing on the cake.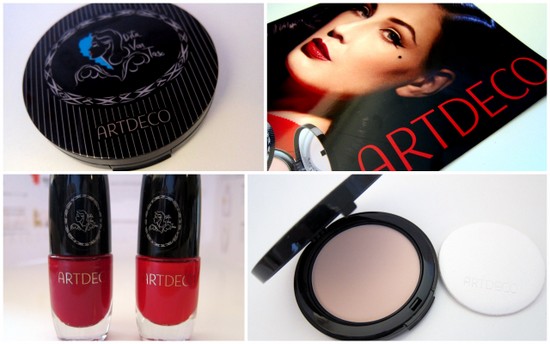 Advertised
Four shades of nail polish complete the collection; these are Demoiselle Pink, left, and Dragon Lady Red.
The high definition pressed powder is a lovely piece of kit that should go down well with paler skinned Celtic complexions. It's not cheap at €31.75, but a pale, matte complexion is key to the pin up look and this pretty compact should help to achieve it.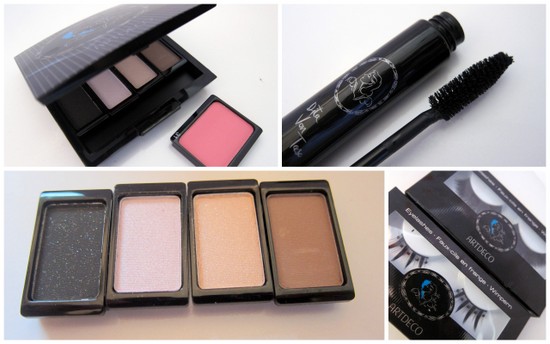 Eyeshadow, L-R: #300 Night Porter; #37o Wisp; #375 Plush; #530 Sepia. Blush #31, Starlet
Eyes are catered for with a selection of soft, neutral shadows, €6.75, that range from mattes to sheers to subtle shimmers. Buttery soft and easy to work with, they're housed in a pretty magnetic palette that can also house blush - four shades are available here, in very pale shades of pink. They're €10.85. Two sets of lashes, €16.70, a mascara (price as yet unknown) and a Dita gel liner, €21.50, are also available.
This isn't one of those hollow celebrity 'collaborations-in-name-only', either. If her recent tweets are anything to go by, Ms Von Teese seems incredibly proud of this collection, and no wonder - like Dita herself, I reckon it's a modern classic with timeless appeal.
The Dita Von Teese Classics Collection will be available next month, from ARTDECO counters at Debenhams nationwide. Is any of it calling your name?
Advertised