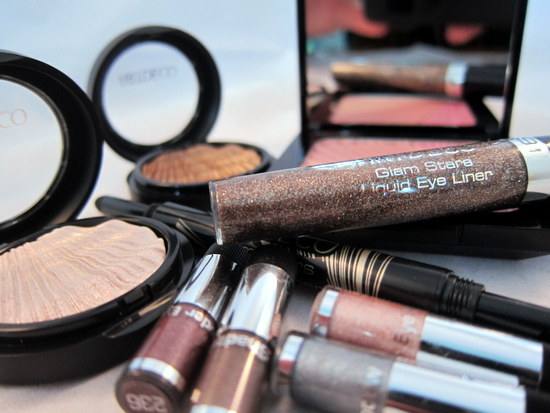 We've seen some beautiful festive offerings from the luxury brands this year – with a luxury pricetag to match. And that's fair enough: the latest technology, ingredients, research and design don't come cheap, and often the high street just can't compete with the higher end brands. But every now and again we are blessed with an absolute stunner of a collection from a mid-market brand and, happily, Artdeco's Glam Deluxe is one of those gems.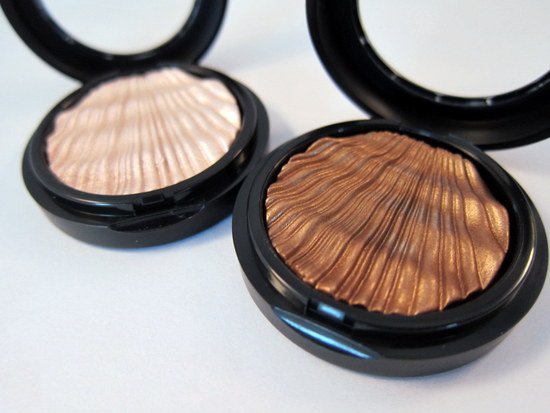 Focusing on luxury textures and formulas and with a glamorous fan effect design, Glam Deluxe provides a satisfyingly high-end beauty experience. There's not much for matte lovers but fans of shimmery neutrals will be in makeup heaven when they clap eyes on this little lot.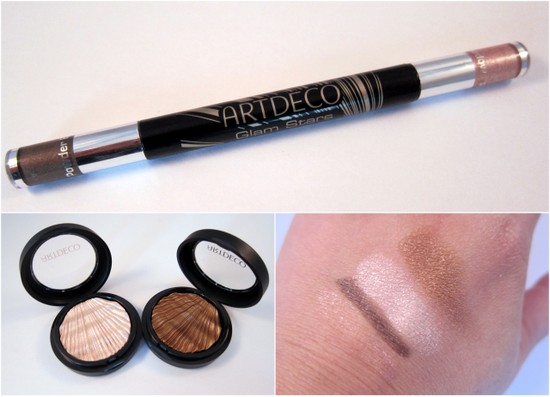 The shades here are Silken Rose and Bronzed Fabric - there are 6 in the range
I did a lot of oohing and aaahing over these Glam Couture shadows, though I was surprised by the pricepoint – they're €19.25. But as soon as I tried them, I understood why.  I was instantly reminded of Estee Lauder's Cyber Eyes, which use some very fancy technology to create a 'tribrid' formula of liquid, powder and gel. Artdeco go one step further – they're calling this a 'revolutionary texture' offering the best of powder, baked, cream and fluid shadow. Like Cyber Eyes, these are amazingly pigmented, creamy and soft  - they'll save you a few quid in comparison, and you get lots of product for your pennies, too. Douze points!
Advertised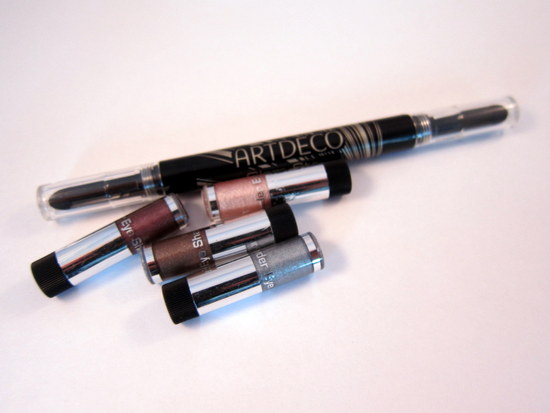 Also for eyes is this nifty little Eye Designer which reminds me of this Kiko Milano product. You purchase the applicator, €8, and eyeshadow refills, €10.75, separately, fixing the colours onto each end of the wand. The Glam Stars shades are basically very fine glitter particles – use the lighter ones to highlight or accent, and smudge the darker colours along your lashline for a sparkly, smokey effect.  A new shade of glitter eyeliner, Silver Teak, is also on offer for €14.05 and offers a more elegant alternative to silver or gold.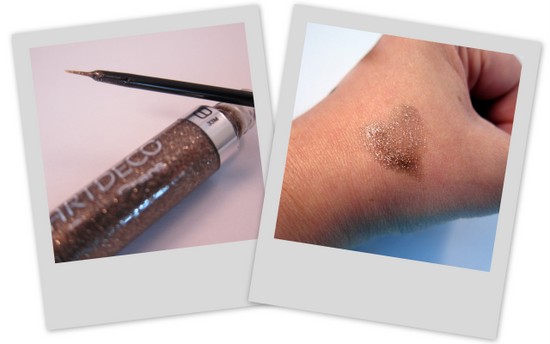 The blusher, €25.40, is another gorgeous piece of kit. It's really finely milled and feels silky smooth on the skin, and with Vitamin C and E there are skin friendly benefits, too. And there are some other lovely sounding bits and pieces, like silver and gold glitter sprays, €10.25, platinum and bronze shimmer creams, €11.05, and three pretty shades of gloss (€14.95). Look for it in Debenhams now.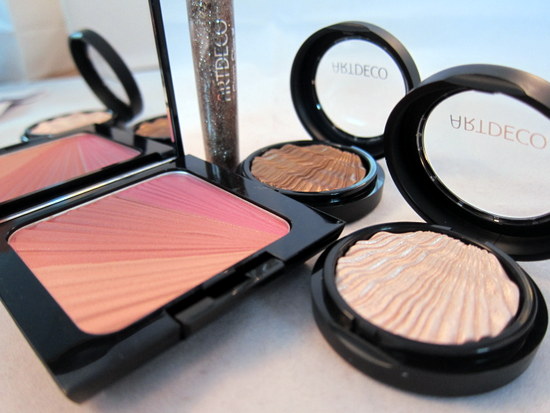 Would you be happy opening this on Christmas day?
Advertised
And keep an eye on the site tomorrow because we have another stunning but affordable mid-market Christmas collection for your viewing pleasure! Care to take a guess?