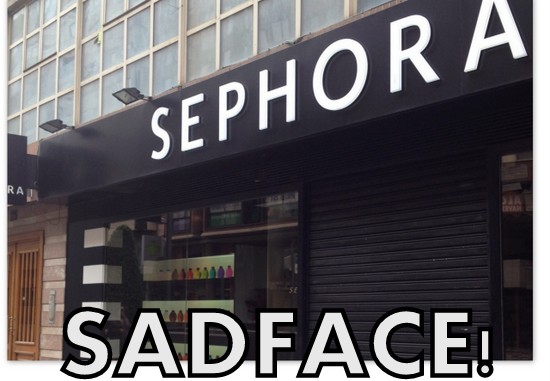 Now I'm not complaining - overall it was brilliant - but my recent holliers did have one or two little setbacks along the way. Wee things like getting stuck in Spain because I accidentally sent my passport back to Ireland with my brother. Or taking an illegal left turn in front of a bajillion Spanish police officers who were very pleased and excited about pulling us over. Oh and getting a mosquito bite on my face that was so enormous the pharmacist didn't know which lump was the bite or which was my actual head.
But worse of all - and if you're easily upset you should really look away now - was encountering no less than three Sephora stores in three separate Spanish towns or cities which were all blimmin' closed when I found them! Oh ladies, that really did put a dampener on things. But lookit, being the trouper that I am, I consoled myself with checking out every pharmacia and perfumeria that I found, along with a spot of duty free shopping and a quick supermarket sweep when I eventually made it from Spain to Scotland.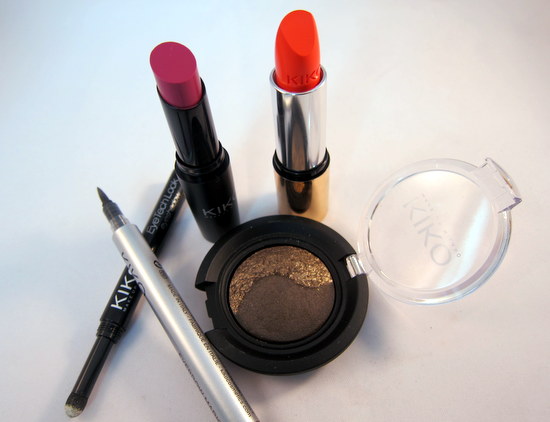 Best of all? I discovered a Kiko store, an amazing Italian brand that is similar to MAC but much, much cheaper, which I had to be literally dragged out of by himself. (Read more about Kiko here!)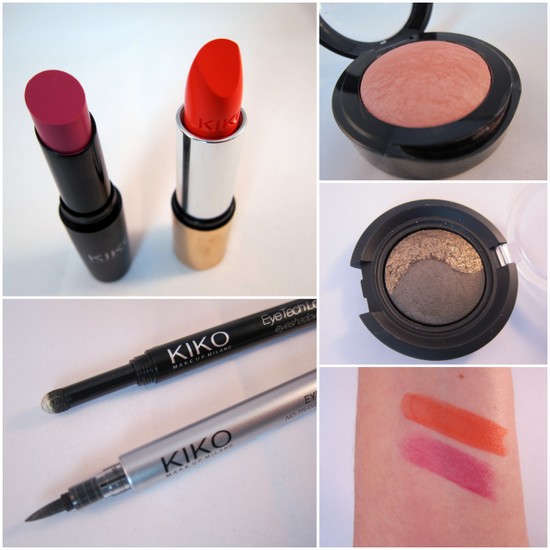 Advertised
There I picked up two gorgeous lipsticks - a purple glossy number and a bright orange matte - along with a sparkly/matte duo shadow, an 'eye tech' eyeshadow pen (which I'll use as an inner corner highlighter), some nail polish remover pads and (best of all!) a felt tip pen for brows that I like even more than the similar Stila number I showed you here. The damage? €27.40 IN TOTAL! Amazeballs!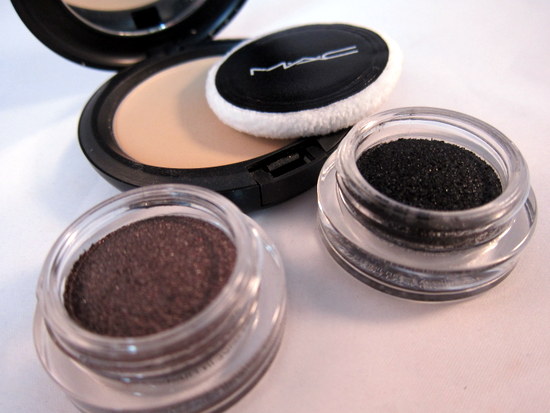 At Dublin Airport I replaced my favourite Illusion D'Ombre Chanel shadow, Mirifique (a black sparkly number you can check out here) and picked up a new shade, Illusoire, for good measure. At €22.80 - a considerable saving on the usual €28 - it was hard to resist; see Illusoire in action here. MAC's Blot powder in Medium Dark came home with me from Glasgow airport, for just over £16.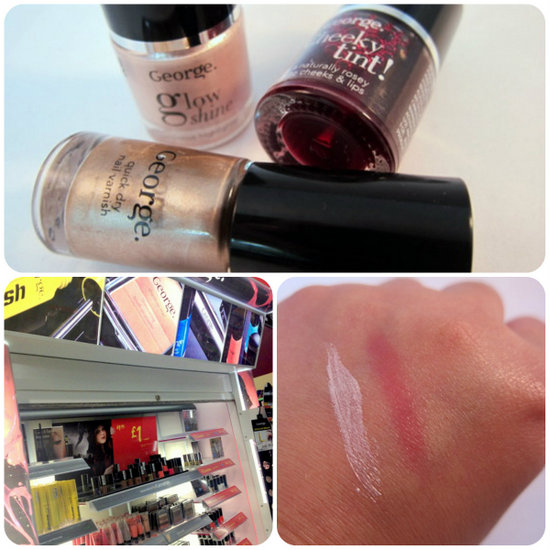 Other bits and bobs included a Deborah Milano high tech blusher in Rosa Pesca, a really pretty baked powder with a little shimmer that set me back around a tenner, this Schwarzkopf Got2B Powder'ful product and a Benefit-alike cheek stain and highlighter from George at Asda, £3.50 each. And, because it reminds me a little of Chanel's Le Vernis in Quartz, I also picked up an Asda nail polish called Warrior - for a quid!
Do you like to buy beauty when abroad? What do you make of my choices? And if you've tried any of this little lot, I'd love to hear what you thought!
Advertised
Heading to Spain anytime soon? Do check out the recommendations in this post.