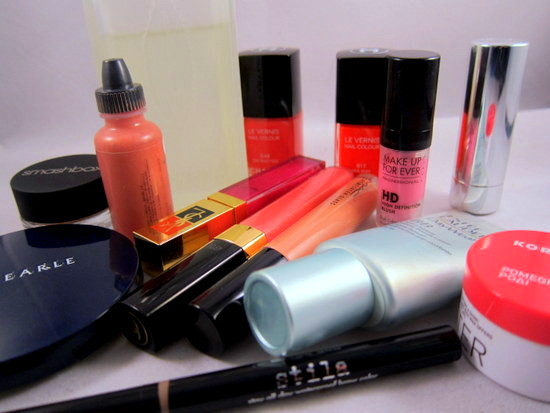 When I headed off for a weekend away this summer I posted about all the bits and pieces I had to do to make myself holiday ready. But I didn't show you the beauty bits that actually came away with me. And there's a very good reason for that: I was morto. A good half of my case - ok, make that three quarters - was given over to makeup, skin and haircare; I was so unprepared after all my running around that I fecked in half of the apartment at the last minute and hoped for the best.
This time around, I've reigned myself in a bit. I'm limiting myself to the bare necessities - if we can count five lip products as the bare necessities, and I think I'm in good company here when I suggest that we can.
So! Here's what coming to Spain with me this weekend:
Advertised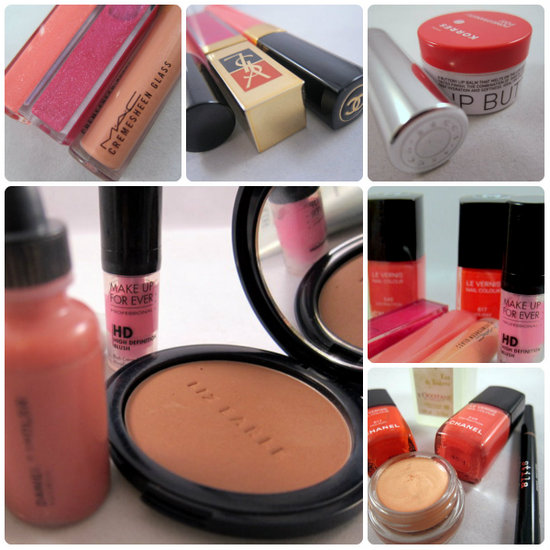 FACE: Estee Lauder DayWear BB Cream; Liz Earle bronzer; mini Make Up For Ever HD blush in #4, Walk of Shame (a pretty bubblegum pink); Daniel Sandler Watercolour blush in Spicy. Both these blushers are really longlasting and particularly good in the heat. And I'm crossing my fingers for heat!
EYES: Super minimal here; I'm so impressed with myself! I'm just taking the Smashbox Limitless 15 Hour Cream Shadow in Riches that I showed you here,  and this Stila brow colour pen. Both of these are longwear and waterproof so they should be spot on. No mascara because I'm sporting some amazing eyelash extensions, and if I want to add a bit of definition at night I'll add some bronzer in the crease. See? Minimal!
LIPS: Ok, some of my old bad ways crept in here. I knew I'd be bringing my beloved Korres lip butter in Pomegranate for a shiny, sheer daytime lip. And the Becca lip balm has an SPF of 20 so that's a must-have, too. And then I chucked in three sparkly glosses at the last minute, for night - a nude (MAC Cremesheen in Celestial Kiss), coral (Chanel Glossimer in Amour) and fuchsia pink (YSL Golden Gloss in #49).
 EVERYTHING ELSE: I'm limiting myself to just one perfume and that's my scent of the summer, L'Occitane's Verbena Sorbet. And I can't decide between Chanel's Le Vernis in Holiday (the orange) or Distraction (the corally pink), so they're both coming too.
And that's it! Are you shaking your head at my delusions of travelling light, or are you amazed I'll get by on so little? God, WILL I get by on so little? Ah well - there's always duty free!