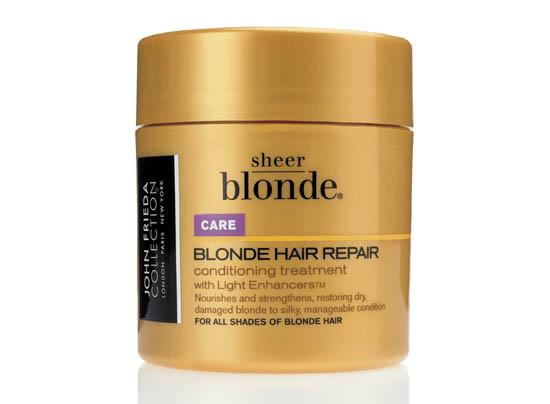 Technically, I shouldn't even be using anything from this suite of "for blondes" John Frieda products.
After all, I ain't actually blonde anymore.
Sheer Blonde Hair Repair, €5.99, doesn't seem to mind, though: this stuff is an equal opportunities mask and does a nice job of rehabilitating my stressed ends regardless of their hue. It's dead easy to use: bung it in damp hair in the shower, leave in for three-to-five minutes (or 15 minutes to give really damaged or dry hair a boost), and rinse out.
Advertised
Simples.
I usually just give it the bare three minutes, but my hair has been looking and feeling smoother and silkier and healthier and is less prone to stupid winter flyways since I started using it. You'd certainly never know now that I'd been abusing the hell out of it over the last couple of months (using hot styling tools without a protective product? Repeatedly? Er, guilty.)
I could nearly give Cat Deeley and her swishy-haired Pantene ad ways a run for her money.