 I seriously had to laugh when I saw this product - it's just SO KARDASHIAN.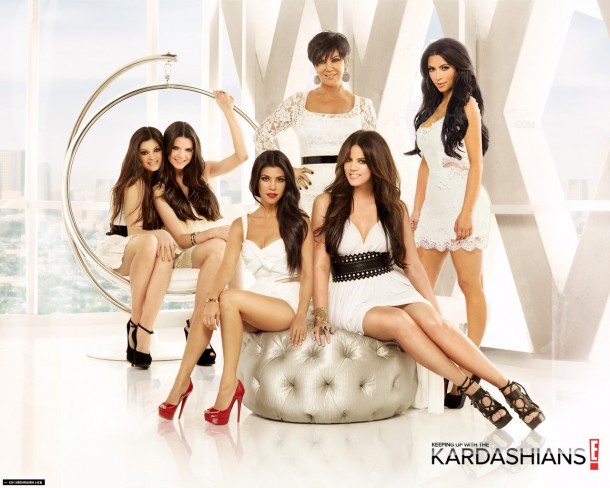 In fact it couldn't be any more Kardashian.  Full disclosure - one of my guilty pleasures is Keeping Up With The Kardashians.  On a hangover Sunday what could be better than curling up on the sofa to watch the hilarity of Bruce being henpecked by Kris; of extreme control freakery of Kris to everyone; of Kim acting like the biggest prima donna in the world and seriously getting on everyone's tits and Khloe endlessly fretting about her relationship with Lamar and everyone doing loads of made up activities to pretend they actually have interesting lives.
And of course the introduction of Kanye into the whole scenario was just telly gold - he's a flippin comedy show all by himself,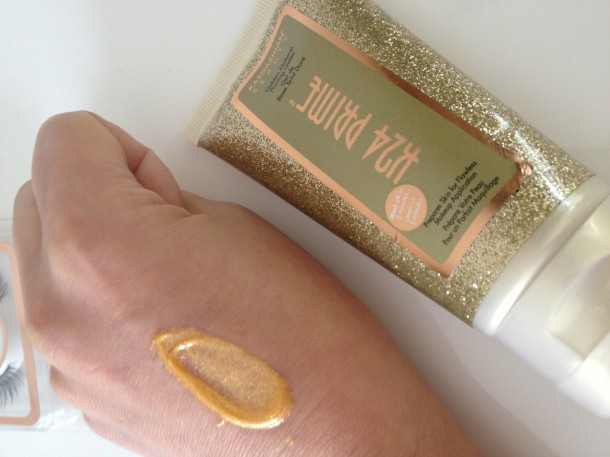 So anyway back to the product.  A gold glittery tube promising to be a sparkling primer, perfect for all those red carpet events you have to attend - seriously it actually says that.
Advertised
The product says it's a primer - but it is not a primer in any way shape or form in the known universe.  It is a moisturising mask that you rinse off after 5-10 minutes.  Konfusingly though many online reviews seem to have missed the rinse off bit, enthusing that it brings "shimmer and sparkle under foundation all day long".
Er yes.  If C3PO is the look you're going for.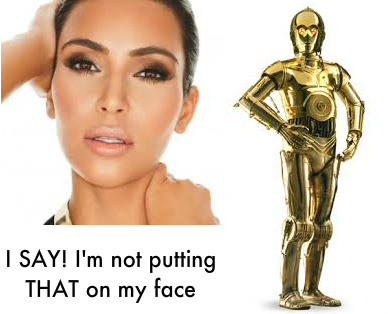 If you're going for a primer (something to hold your makeup on and make it last longer) this is not it.  If you're going for a moisturising face mask this isn't it either - it's not great to be honest.
I'll stop short of saying it's Kat - but the temptation is strong in me.  Oh it's so strong.
Advertised
All things Kardashian are available on FeelUnique