 If you are looking for a hair mask that will help to tame your mane then you're in luck. We've been testing out the Kerastase Nutritive Magistral Mask and it's flipping brilliant.
Much like a good face mask, a hair mask should act as a booster to give your hair the help it needs. It should offer a quick way to treat an issue (such as dryness or dehydration) without interfering with a regular hair care routine. Dry unruly, course hair can be very difficult to tame. We've tried and tested quite a lot of hair masks over the years that have promised to do it. Now we've found one that ticks all the boxes. Enter, the Kerastase Nutritive Magistral Mask.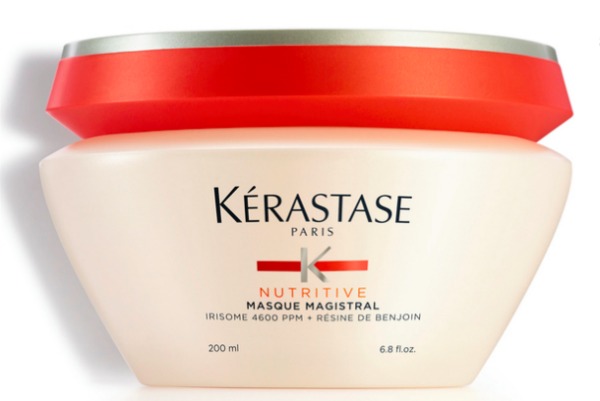 Advertised
This mask genuinely does exactly what it says on the tin. It acts swiftly to tame and smooth thick dry, unruly hair that can be tough to keep in check. Oh, and it smells gorgeous too (always a bonus!). The texture is quite rich, so if your hair is fine, (or has become dry through heat damage/colouring), a little will go a long way. For anyone who has a thick head of hair, the Magistral Mask can be used more liberally.