 Is there anything more disappointing than when a sister product to one you already love turns out not to be so hot? As we all know there's no need to take your skincare products all from the same line, but there's something that appeals to my slightly OCD side about having a neat row of matching  bottles lined up in the bathroom cabinet. So when I was looking for a new eye cream recently, I couldn't resist the little blue tube of Kiehl's Midnight Recovery Eye (€29), figuring it would look great beside my bottle of Midnight Recovery Concentrate.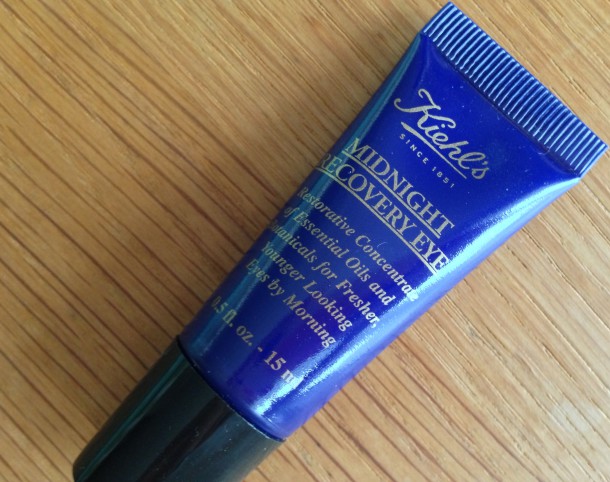 I didn't buy it only for its looks, of course. I've loved the Midnight Recovery Concentrate for ages now, and I know I'm not alone - Lynnie's a big fan of it's overnight skin-transforming ways too. I do find it a bit rich for applying around my eyes, however, so a cream specially for the eye area and promising the same great benefits sounded perfect.
On paper, Midnight Recovery Eye sounds right up my street - it's paraben-free, fragrance-free (though it does contain fragrant essential oils, so I suppose they mean added masking fragrance) and free of mineral oil. It's formulated with the same ingredients as the Midnight Recovery Concentrate, with the addition of Butcher's Broom (a botanical ingredient with astringent properties) and promises to reduce the appearance of fine lines for "fresher, younger-looking" eyes by morning.
Advertised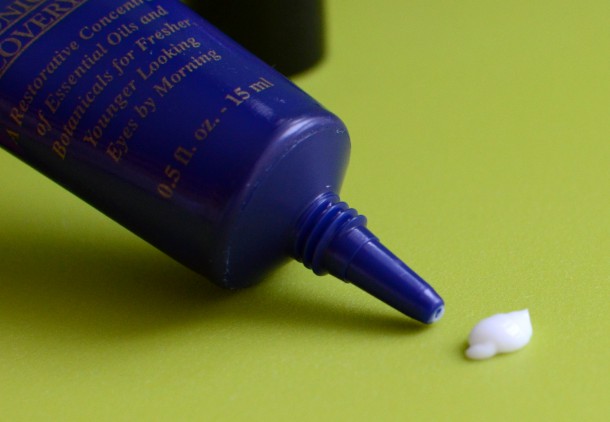 Given how instantaneously Midnight Recovery Concentrate always works for me, I was ridiculously excited to peer into the mirror after my first use of the Eye treatment. I was pretty underwhelmed by what looked back at me. My eyes certainly didn't look any better than usual and in fact, after regular use I found they were actually looking more dry and lined than they do even when I don't apply any product to the eye area. Not exactly the kind of overnight miracle I was hoping for!
So my Kiehl's Midnight Recovery Concentrate will have to make friends with other products from different brands, as its little sister eye cream won't be gaining a place in the bathroom cabinet. Have you ever been similarly disappointed in a product related to one you absolutely love? Let us know in the comments!