 The whole idea of contouring using cream products was made famous by Kim Kardashian. The infamous picture of her tan and white striped face took the world by storm and inspired makeup artists globally to share how they too contour the face using cream products.
I have been a qualified makeup artist for the past 7 years but when I first started out I was terrified of using cream products. Simply because I was so used to my routine of applying foundation, setting with powder and then contouring with powder. Once you've applied a liquid foundation and set it with a powder, you can't go back in on top of the powder with another cream or liquid product.
So that's what scared me, the idea of reversing my whole routine to get base, contouring and highlighting done before setting the whole lot.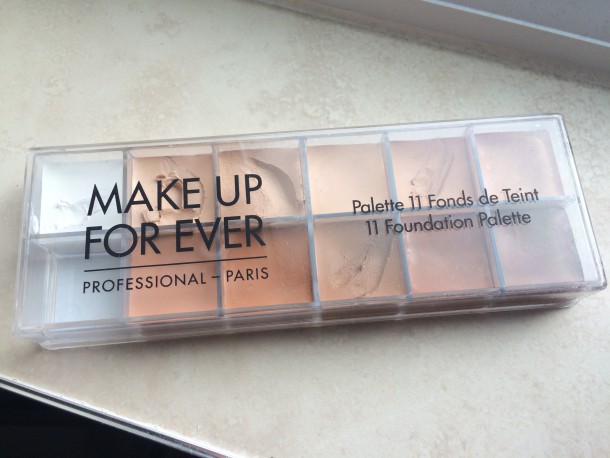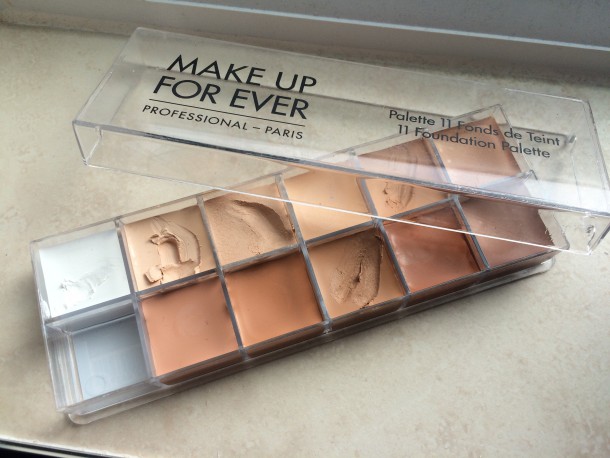 It was a fear I wanted to overcome because looking at all the pictures and videos online, the finish of cream contouring and highlighting looked unbelievable. Once I practiced it a few times, I became really comfortable and now, it's something I love doing. Not only does it give you an unbelievable finish but it cuts your makeup application time in half because you are targeting 3 areas with the one product or palette essentially.
The cream palette I'm using today is the Make Up For Ever 11 Colour Foundation Palette. This product is a bit of a splurge at €105 but when I discuss with you all its positives you might agree with me that it's worth every penny.
Firstly all 11 colours can be mixed together to create lighter or darker versions of themselves. The white can be added to any of colours to take them down a notch. This would come in especially handy if you are a makeup artist and are using your kit on clients with lots of different skin tones, but for the average woman this is also especially handy because overall you are minimising your expenditure on makeup.
I bet you have a different makeup for summer, winter, for when you're wearing tan etc? This palette will take you through the seasons and will match nearly every colour your skin is going to turn from one end of the year to the next.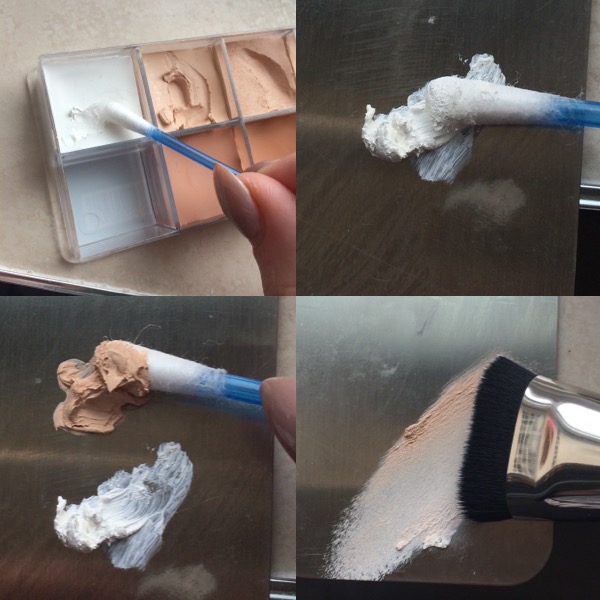 I started off by removing some product from the palette with a cotton bud on to my steel mixing tray. I wanted to keep the highlighting fairly bright which is why I only mixed it with a small amount of one of the lighter skin tone colours.
I then used my flat headed Mac #163 brush and applied the product on top of my cheekbones, down the bridge of my nose, my t-section, my cupid's beau and my chin.
Advertised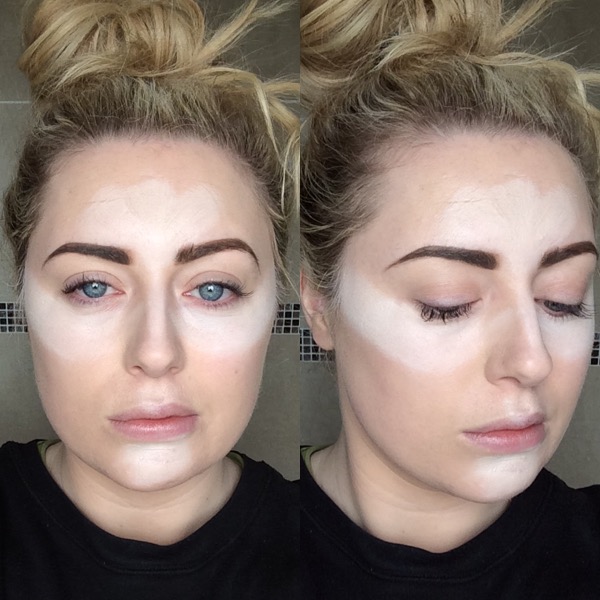 Next I found my desired contour colour by mixing two of the colours in the palette together, one was too pink and the other was too yellow but when mixed together, they made the perfect colour combo.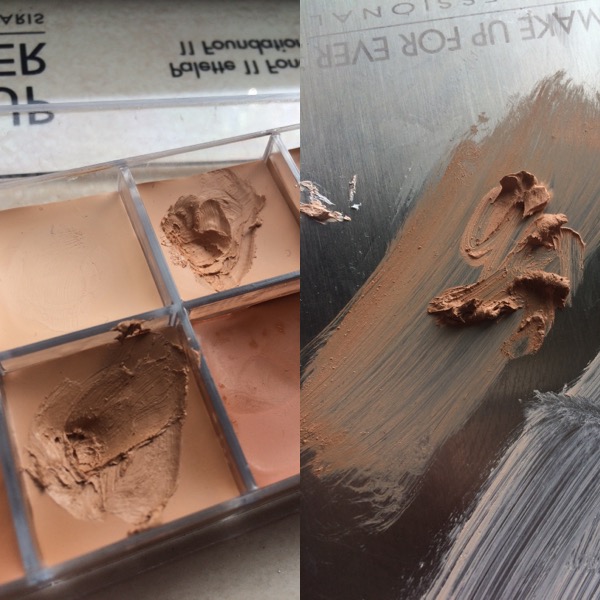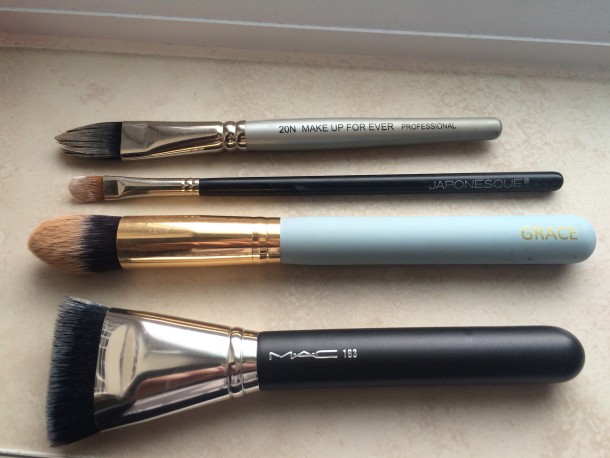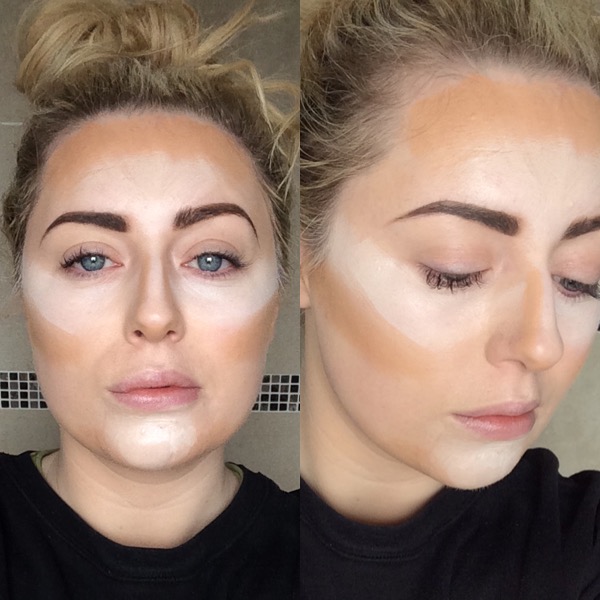 I contoured using the 20 Make Up For Ever brush underneath my cheekbones, around the hairline and my lower chin. I applied the product in precise lines down the side of my nose using a Japonesque #310 brush. Next the only thing left to do was blend out all the product and I did this using the Grace by Nima Brush.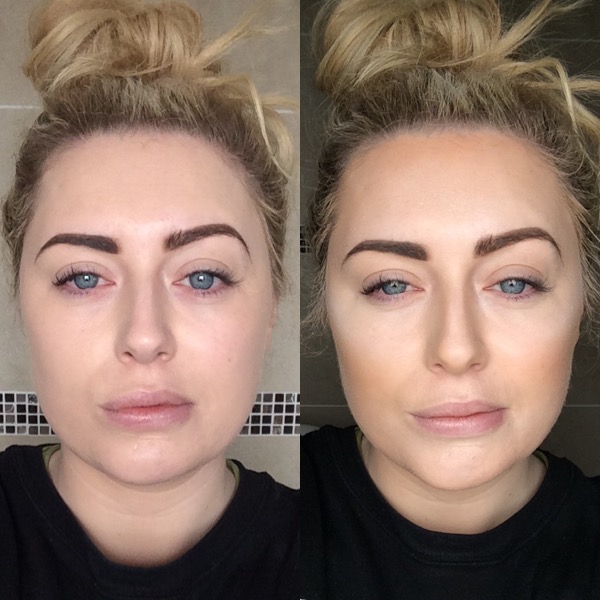 I haven't applied any concealer or powder to the finished look and as you can see there is a huge difference in the shape and appearance of the face.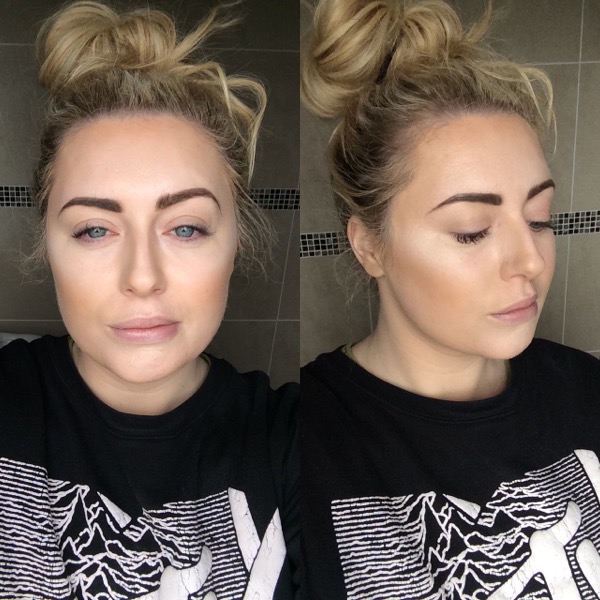 Advertised
Do you guys like working with cream contouring products? If so, which ones are your favourite to use?