 Kylie Jenner has brought out about ten thousand new shades of lippy. (Who knew there were so many variations of brown?) While most of them are wearable, this one has us scratching our heads.
Just in time for Halloween, we guess, Kylie has launched a lip kit in a very hard to pull off shade of green. Don't get us wrong, we know many of you love it and we expect to see masses of teenage nu-goths sporting the shade of something similar down by the Central Bank, but for us it's a clear N and O.
We applaud her creativity. If Kylie wants a teal lip kit, Kylie shall have a teal lip kit. We just don't think it's the kind of shade you'd keep in your handbag for emergengies. Unless, of course, you're stuck in a Groundhog Day type situation, only it's Halloween.
Here's what it looks like on:
Advertised
According to Instagram, 'Trick' launches on her site tomorrow for $29. Other shades to join the collection are Moon, Spice and Pumkin, all of which are very striking indeed. Yes, even Pumpkim. Orange you glad you saw this?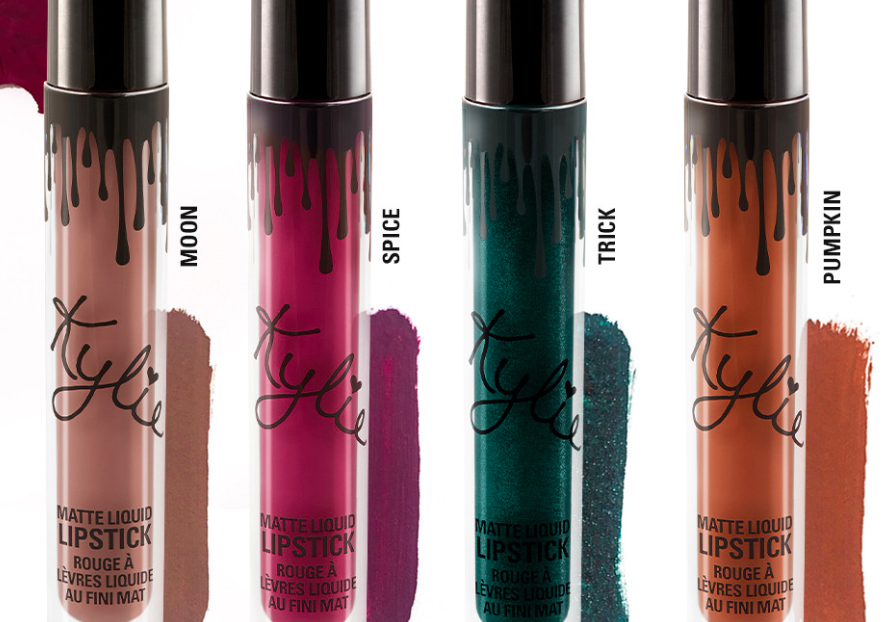 Advertised