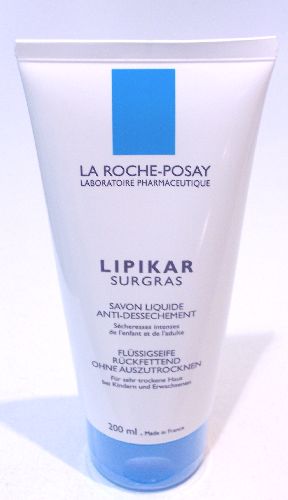 Know the one that's one too many
Aaaah I wish I did. Well, I usually do (honest) but sure you know yourself, one drink leads to another and it's all fun and laughing and a bit of slagging thrown in and the wine keeps flowing... We were out in Cafe La Serre with friends having the most gorgeous dinner. I highly recommend this place by the way. It took us three weeks to get a table so we sure as hell were going to make the most of it while we were there.
Anyway the next morning I woke up, in need of a big glass of juice and with a mysterious bruise on my leg. Does this happen to anyone else? After a night out I usually have a bruise somewhere and I have no recollection of an ouch moment that may have created it.
Advertised
My skin was dehydrated too. I turned to the Lipikar Surgras to deal with this situation. This stuff is truly gorgeous. It's a shower cream that smells like roses and has a rich luxurious texture. After the shower my skin was silky soft and nourished - with no effort required by lazy me at all. Just what I like!
This is a product that works. It's a real treat for your skin. Get some, you'll absolutely love it.