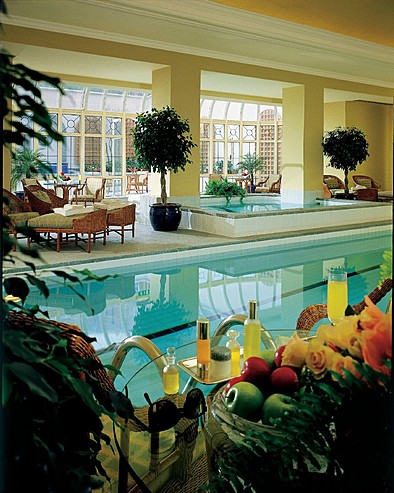 It's fair to say I've had a special place in my heart for the Four Seasons in Dublin ever since a recent evint... And now I want to tell you about something equally sublime. Well nearly.
La Prairie is exclusive to the Four Seasons in Ireland so it was only a matter of time really before I went to see what all the fuss was about. Let me tell you that the fuss has not been over rated. The spa is a total pamper zone and the therapists so highly qualified that you totally relax in their safe hands. My skin was (as usual) dehydrated - and congested so Shona my therapist recommended a hydrating facial and promised me a little of the fabled caviar goodness at the end. This facial was all about the massage techniques and oh boy was it delightful. Back, neck and shoulder massage kicked off the facial and hands and arms were done while the mask was working its magic. I was cleansed, moisturised and masked to within an inch of my life - the eye massage was my favourite element - and to top it all off little pops of firming caviar treatment were detonated all over my visage.  And divil a sound of pan pipes.  Thank god.
"Your makeup will glide on tomorrow" Shona promised me. And it did.
And now want to hear all about the afternoon tea? Thought you might.
Advertised
After the bliss of the spa came, well more bliss really to be honest. Afternoon tea in the Four Seasons really is all about the tea - as I was to discover. Planning on having a big durty pot of coffee to go with my scones I was persuaded out of my heresy by Kevin . One look at his shocked faced persuaded me to just have one Americano before launching myself into a tea odyssey. The afternoon tea at the Four Seasons has courses. Oh yes. Three of them to be exact - all yummy and each one can be matched with their own fragrant and eminently drinkable tea.
Kevin is a man knows everything about tea - and then some. I'm a coffee drinker and don't usually get more exotic than Lyons pyramid bags, so it was a real pleasure to meet this tea sommelier.