 I completely missed the boat on La Roche Posay's original Effaclar Duo but was recently sent their update on it, Effaclar Duo +.
LRP's Effaclar range is designed for those with blemish-prone skin. Now, I have never suffered from acne (touch ALL the wood!) but I pretty much always have at least one spot on the go at any one time. When it comes to that special time of the month, I have at least four, all on my chin and jaw region. (Spots in those areas are known to be caused by hormones. Obviously my skin got the memo.)
Effaclar Duo targets blemishes, clogged pores and excess sebum while Duo + does all of the above AND claims to eliminate acne marks from the time they start to form.
It seems like the gloves are coming off in the fight against adult acne.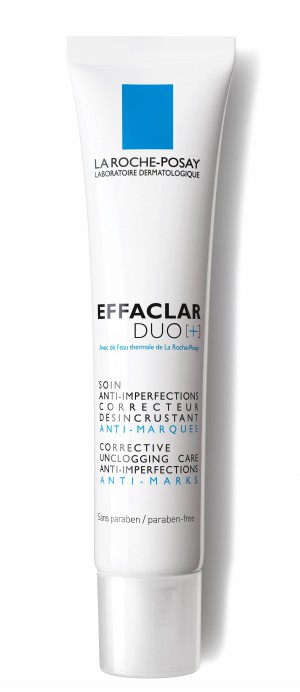 I assumed it would be a spot treatment but the cream-like formula can actually be applied all over your face, which I did as I'm good and follow the rules like that. And as it has mattifying agents, LRP claim that it makes a good makeup base. Now, I was reluctant to give up my holy grail Benefit POREfessional but decided in the name of being a good tester, I would do just that and trial this as a primer too.
Advertised
This doesn't fill in or blur pores like my PORefessional does but then again, this product is designed to treat clogged pores so it probably shouldn't. I have been using it daily without applying a moisturiser and have found that while it doesn't feel moisturising per se, my skin doesn't feel tight or dry after use. It absorbs instantly in to the skin and my make up sits perfectly on top. In fact, it feels like I'm wearing nothing at all. (Nothing at all *shakes bum a la Ned Flanders*).
While I'm not super oily-skinned, I would get shiny throughout the day but not with this! It keeps me matte literally from the time I apply my makeup until I take it off that night. Yet not a dry, cakey matte - it just prevents that greasy faced look half way through the day. Muchos impressed!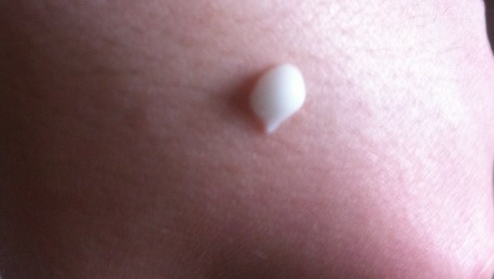 While it works great as a primer, the real results were seen on my makeup-less face. My skin brightened, the pores were less visible, it looked smoother and fresher, small areas of darker pigmentation disappeared altogether. My skin looks incredible and I have only been using this for a week! Not to mention the few spots I have (it IS that time) have looked remarkably less red and angry since the first use.
Now, I cannot say if it would remove a teenhood's worth of acne scars, but this product has absolutely transformed my skin and I am very much in love with it. I would be really interested to hear how someone who does suffer from acne gets on with it but even if you don't, you should try jumping on this bandwagon right away!
Advertised
It will set you back €19.99 which is very cheap for a face transplant, if you ask me.
Have you tried this product out? And what do you rate to eliminate acne marks? To the comments!