 There are so many excellent affordable skincare options in pharmacies across the land. Some products are worth paying for, but much of the time you don't have to sacrifice quality when your budget is less than you'd like. Even the priciest products, like serums, can be affordable and effective.
That said, when prices go under the five euro mark, I get a bit suspicious. Generally (and of course there are exceptions) any product which comes in large quantities, like oils, cleansers or moisturisers should cost closer to, or over the ten euro mark. If it doesn't, odds are that it's crammed with filler ingredients - like mineral oil - and more undesirable alcohol components.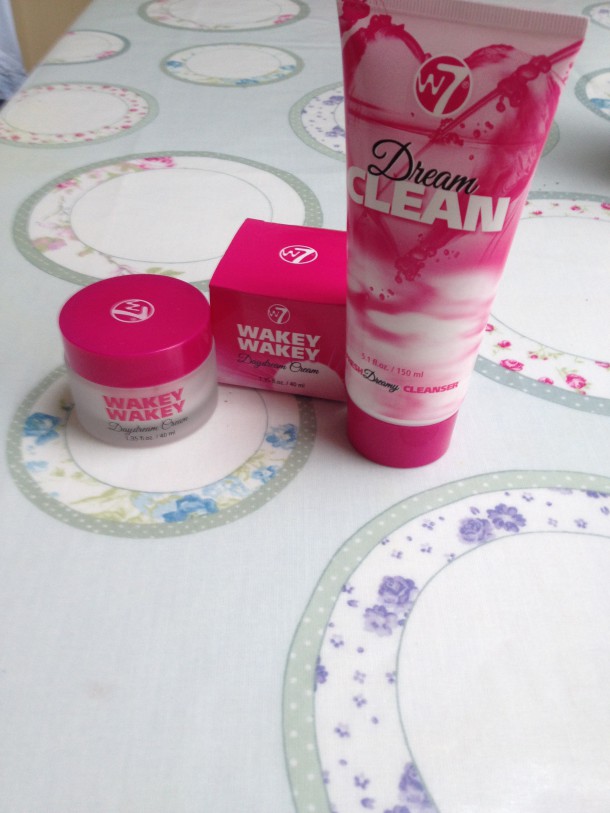 Incredibly heavily scented products are always a giveaway, or at least a particular type of scent. I was perusing some oils from Sunday Riley that I'm seriously coveting in Space NK recently and they smelled almost exactly like day-old lasagne that you get a whiff of from your nasty, unwashed hair. In other words, not nice. But that often happens when a product contains a blend of oils without artificial fragrance. It's a good sign!
The scent I'm talking about is the incredibly sharp, 'perfumey', headache inducing-stench that you recognise from elderly ladies in floral dresses at weddings, or from smelly public toilets full of air freshener. That scent screams 'I AM FULL OF ALCOHOL! FEAR ME!'
Unfortunately this is the case with these new skincare products from budget brand W7. Their affordable makeup is pretty good and they seem to offer a lot of dupes for more expensive products. Heaven knows we love a good dupe!
That said, the products I've been trialling - W7's Dream Clean Cleanser and Wakey Wakey Daydream Cream, left me unimpressed.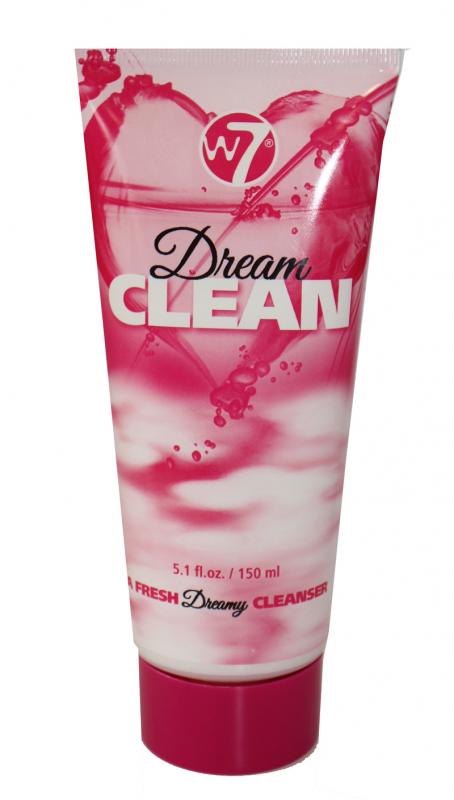 Advertised
W7 Dream Clean Cleanser (3.95)
The minute I took the cap off this product, I was trepidatious. If I'm completely honest, based on the overwhelming smell alone, I didn't want to put it on my face. It works like an old fashioned cleanser - you apply it and wipe it off with cotton wool. That rang alarm bells immediately - the residue wouldn't be washed off that way!
It has a pleasing, moussey texture, but the scent is just overpowering. It feels quite stripping on the skin and while it removes makeup, it leaves a white residue behind and leaves skin feeling tight. The packaging says to keep this away from eyes and mouth, which is not a good sign in a cleanser. It says you can cleanse around the eye area, but implies that you need to keep this away from eyes. With the volume of alcohol in this, I wouldn't put it anywhere near my eyes! Overall, I definitely wouldn't recommend this cleanser - it will strip the skin and the scent will give you a headache.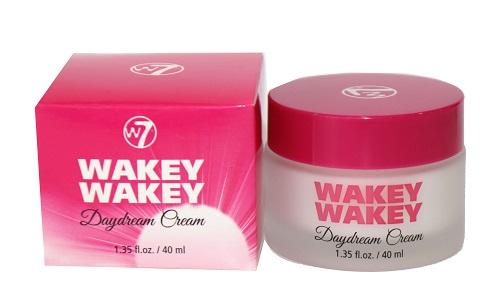 W7 Wakey Wakey Daydream Cream (3.95)
Though this has a nice light texture, the ingredients list mineral oil as the second ingredient. After water, fragrance and alcohols, it doesn't appear to contain anything particularly good for the skin. The primary ingredients are not going to make much positive difference to the skin. Again, the smell of alcohol-based fragrance is just overpowering.
I didn't enjoy using this moisturiser at all. Very sensitive or reactive skin types should avoid it - the heavily fragranced formula could break you out. Overall, it's a very emphatic no for me to these products; they won't be finding a home on my dressing table.
Advertised
Have you tried these with good results? Or bad results? Let us know in the comments!