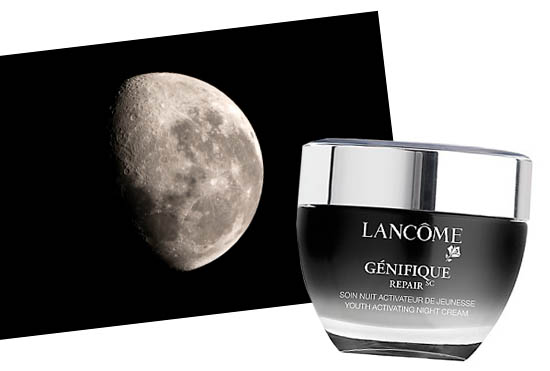 So we gave you the lowdown and our take on Lancome's swish new Genifique serum when it first appeared last year.  With seven bottles sold every minute since then it's been a runaway success.
But I have to admit that I personally wasn't too gone on the serum. I'm sure it was grand and all, I knew it was packed with science and should be doing my skin a power of good - but when I compared it with something like Estee Lauder's Advanced Night Repair, it just wasn't doing it for me.
What's the gross term they have in the food industry? Mouth Feel.
Advertised
Yeah it just didn't have the right Mouth Feel for me. Or skin feel - you know what I mean.
But the Genefique Repair (€70, 50mls) - oh now we're talking. Promising to work on the genes that are responsible for ageing - while you sleep - this is a velvety smooth night cream that leaves your skin feeling so soft and hydrated when you wake up of a morning.  The word baby's bum springs to mind.  And as Genifique promises to be a youth activator - who knows? I have a bit of a thing for a good night cream and I've been trying out various pretenders to the throne - all of which were grand, but nothing compared to this .
Yep loving it. Ten out of ten from me.