 Once again, Western makeup brands are looking East for their inspiration. This new foundation offering from Lancôme is a first here, but this sort of formulation has long been available (from other brands), in places like Korea and Singapore.
So while savvy Asian consumers will be well versed with this sort of thing, Irish ladies will naturally be a bit baffled. It looks weird, it's a liquid, but it comes in a compact - what the hell IS this stuff?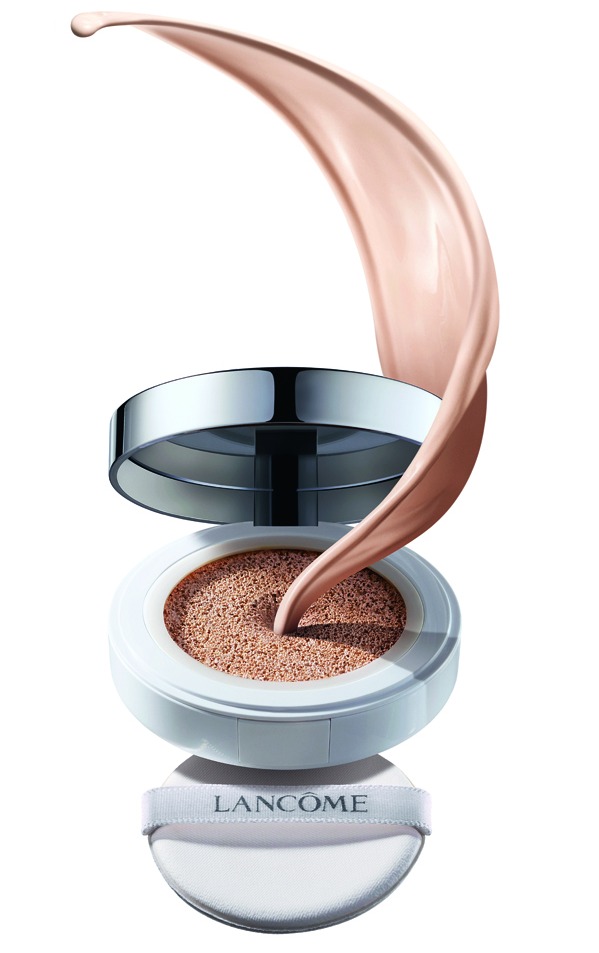 It's Lancôme's Miracle Cushion Foundation. It offers light to medium coverage, has a really light and cooling texture, and offers SPF 23. I think we can learn a lot from Asian women's preferences. Their focus is generally on skincare, and many women layer up to fourteen skincare products in their night time routine alone! That may be a bit much, but we can learn a lot from the ethos of looking after skin more, and wearing lighter foundation. Foundation is not for coverage, it's for evening out whatever is left when you tackle skin issues with a serious skincare routine. I adore this foundation for its formulation alone, which is a perfect light base for Spring.
It is essentially a compact which contains a fluid-soaked sponge. So it isn't a compact foundation as we are accustomed to them, but something else. The sponge is pleasantly squishy, and you can apply this with fingers, a brush, or with the pad supplied.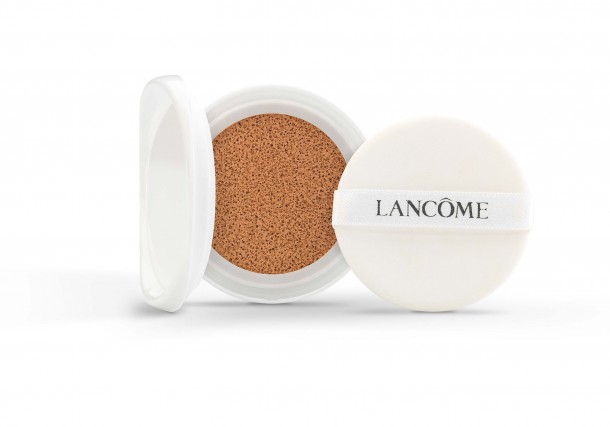 Advertised
The obvious question is this - if it's a liquid foundation (and it is) why not just bottle it like every other liquid foundation? I can't supply an answer which doesn't assume that there is some playing to gimmickry afoot here. A tiny bit of the foundation goes a surprisingly long way. It's very light and very fluid, and feels lovely and cooling when applied to the skin. It does dry down, but the finish is pleasingly dewy rather than straightforwardly matte.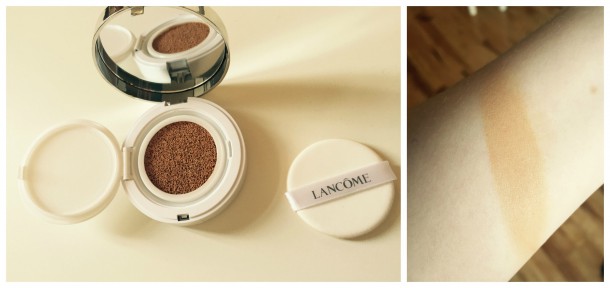 A bit of gimmickry is pretty standard when it comes to makeup, and if the product works (which it does, beautifully) I'm fine with slightly weird presentation. My major issue is the same issue I've always had with Lancôme foundations. Though they do cater for darker skinned women, which is brilliant - not enough brands do - we palefaces are very much left to our own devices. The shade I have, 03, is leagues too deep for my very pale skin, so even though I love the foundation, I can only swatch it for you. There's no shade match to allow me (and probably lots of other Irish women) to wear this product, which rather disgruntles me!
Have a gawk at our beauty section for more reviews and advice!
This foundation will set you back €38, which gets you the compact initially. After that, you can get a refill for €25.
Advertised
What do think of this? Gimmick or gimme? Share your thoughts in the comments!