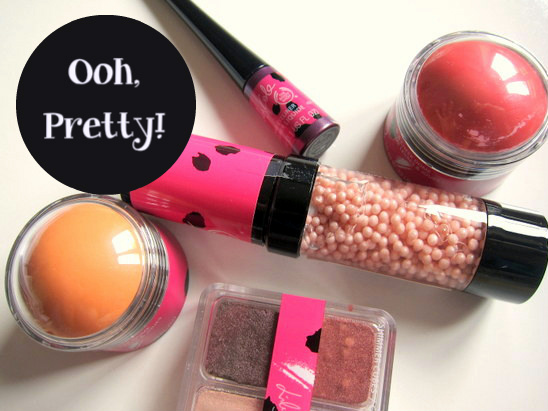 Lily Cole seems lovely, doesn't she? Clever and talented as well as gorgeous, she also seems like she's got a good head on her shoulders. So a good choice all round then for the first global ambassador for The Body Shop, fronting the freshly launched Beauty With Heart Campaign.
Her collaboration with the brand includes a new limited edition make up line that's out this month - we've already given you a sneak peek, but let's take a closer look, shall we?
The line includes 7 products which are all 100 per cent vegetarian and cruelty free. As well as the bits you see here, there's also a highlighting powder and some mini lip glosses which I've yet to clap eyes on.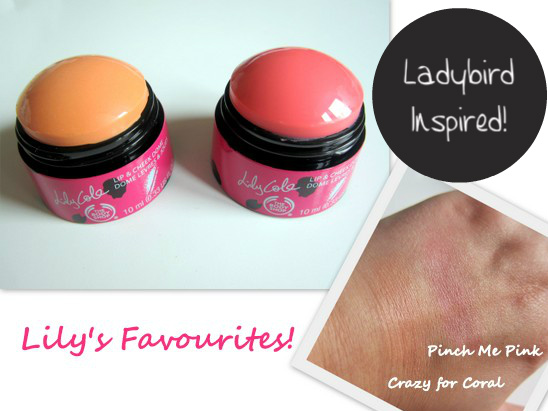 My first thoughts on seeing the products was that some of them seemed quite familiar. The lip and cheek domes, for example - said to be Ms Cole's favourite piece - are very like the Shu Uemura Creamy Dome Blushers we saw earlier this spring. Even the colours are similar - but the Body Shop products are a good bit cheaper at €15 instead of €23/€24.
They're more sheer than the Shu offering and would be good on paler skintypes.
Advertised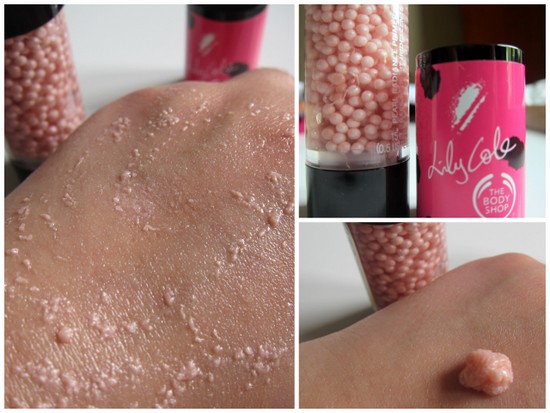 And the Pearl Radiance primer put me in mind of the Paul and Joe Pearl Foundation Primer, which I've read a lot about. The consensus seemed to be that it was beautiful in the bottle but not wildly effective, and that's what I've concluded about this one, too. The pearls are tricky to break down and blend and when they finally do, the effect on my skin is negligible. At €20, test this in store before you part with your cash.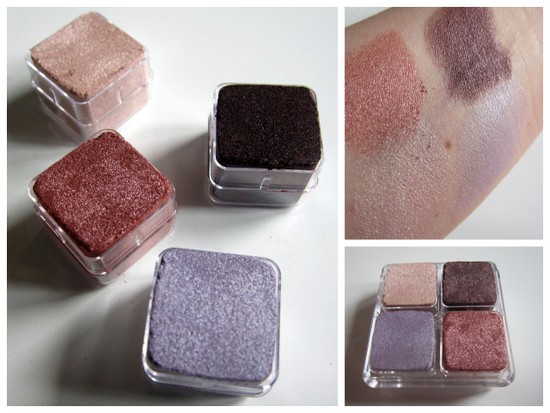 But I like everything else from this pretty collection. The shimmer cube is actually my very first one and I was impressed with the pigmentation and how smoothly the colours blend and apply. The colours here are Think Pink, Live Lilac, Tint it Pink and Go Violet, and it's €24.95 for the lot.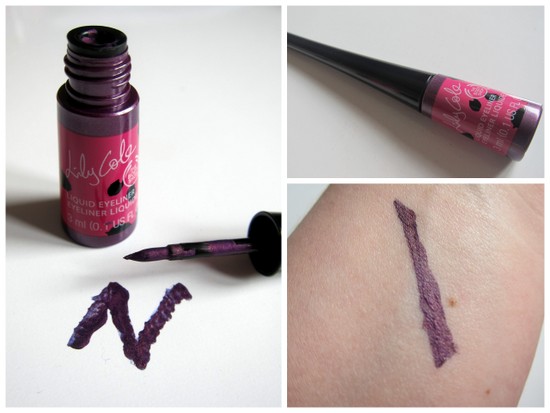 They're complemented perfectly by this liquid eyeliner in violet, €13.95, which gives a pretty, slightly metallic flash of colour to the eyes. Liquid liner can be tricky but the felt tip applicator on this one is fairly easy to get to grips with.
My favourite parts of the collection are, like Lily, the Lip & Cheek domes and if you were just going to invest in one piece, that's where I'd point you to start.
Advertised
Between this range and the new facial oils and body mists, The Body Shop are playing a blinder with new products lately. Have you picked up anything from them recently? Tell us in the comments!