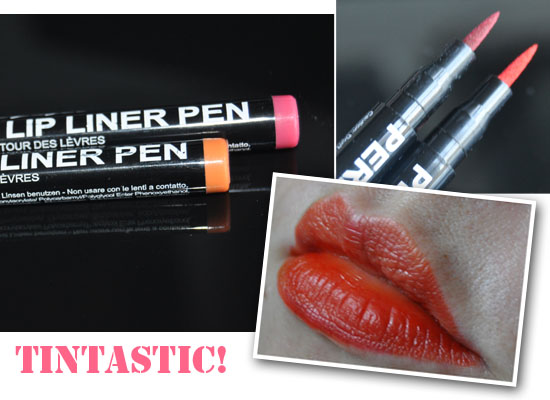 This my friends, is flippin' brilliant. A mere €4.60, Stargazer's Permanent Lip Liner Pens come in six shades and while they're marketed as a liner, they actually make a stellar lip tint. I am very fond of tinted waters and anything lip-tinty in any case, and these definitely give Mac's recent Pro Longwear Lipstain Markers a run for their money.
In fact, Stargazer's offerings are a hell of a lot easier to use - you do still have a bit of awkwardness getting in and around the cupids bow but the felt-tip dispenser is soft and more malleable than Mac's pretty stiff tips. The shade you're looking at on my lips (soz for the rest of my face, I had zero makeup on, hence pores and yuckiness) is 01 and it's a bright, vibrant orange. Longevity is good and you can use these solo, with a bit of balm for comfort or layer a gloss or lipstick over the top.
Advertised
All-in-all, for the price, this is a brilliant performer and you can colour me impressed.