 Give your hands a 'facial' in three easy steps thanks to L'Occitane's latest releases
If there's only one product by L'Occitane you're familiar with, I would bet €100 that it's the Shea Butter Hand Cream. It's a bona fide hero product, which has been 'taking care of hardworking hands' since 1976.
Pretty much everyone I know carries a little tube of Shea hand cream with them everywhere they go. I credit my soft claws to slathering it on them at least five times a day. Honestly. My hands look ten years younger than my witch face. Now, L'Occitane has launched three new companion products that may just take our handies back in time another decade or so.
Describing the four-piece Shea hand care line as being like a facial for your hands, L'Occitane's new three-step hand care routine is the quick and easy pampering session you didn't know you needed. On Sundays, I love to prepare for the week ahead with a little skincare TLC: a long shower using my nicest products; a face mask; and an at-home manicure. Yesterday, I added the Shea hand products to my routine - and now it's complete.
It starts with the One Minute Hand Scrub.
Step 1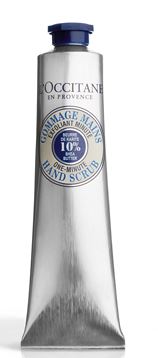 Shea Nut and 10% Shea Butter rid skin of dead skin cells; groundnut husks exfoliate. It is really gentle, but it also feels like it works - and my hands felt gorgeously soft after.
Advertised
Step 2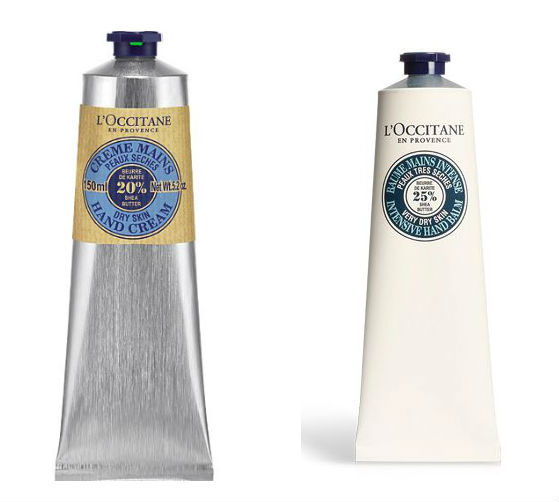 Hand Cream 150ml 20& Shea Butter €23 / Intensive Hand Balm 150ml 25% Shea Butter €25
Depending on your hands' level of dryness, use either the Dry Skin Hand Cream or the Very Dry Skin Hand Balm. I use the Hand Cream and love it because it instantly nourishes and doesn't leave skin feeling greasy. My hands aren't even particularly dry, but I tried the balm for the sake of this and Holy Sh*t it's hydrating! L'Occitane did a survey an 97% of people who tested the balm said their hands felt immediate relief after one use.
Step 3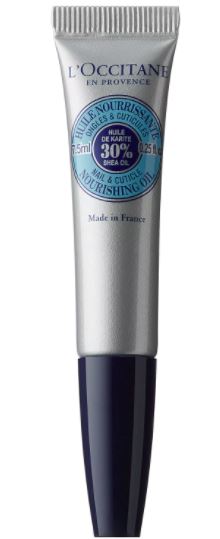 One of the best cuticle oils I've used. And I've used quite a few. I love the brush applicator and the immediate effect. It softens cuticles, but it's also supposed to strengthen nails, too. It will take longer for me to see whether this happens, but I'm impressed already so would be surprised if not.
Advertised
Welcome to the Shea hand care family, Scrub, Balm and Oil!