 And if your hair is not yet damaged from colouring, L'Oréal Smartbond can help keep it that way
For as long as I can remember I have always been dying my hair a stream of different colours. I have had every hair colour over the years, from black to white, pink to red and then back to my natural colour brown. I'm basically the type of person L'Oréal Smartbond was invented for.
After being brown for two years, I got bored and decided to go back to having a bit of blonde in it to break up the block of brown colour. A local hairdresser did the job, and afterwards, I had orange streaks in sporadic patches in my hair. That wasn't the worst part; my hair felt and looked like chewing gum.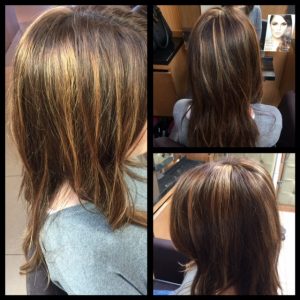 I thought I would get some kind of solution by doing treatment after treatment. They helped a little, but my hair just seemed to get duller and dryer and I had to wash my hair more often because it would get greasy too quickly, which in turn led to more dryness and breaking.
As my wedding is fast approaching, I really started to panic, and when I started some intense research, L'Oréal Smartbond were the words that kept coming up.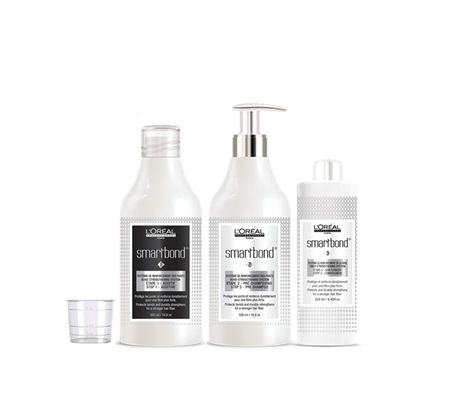 In my professional opinion this three-part system is a revolution in hair colour and should be used every time you get your colour done whether your hair is brown, blonde, red or blue. (Or green, or pink, or purple...) The difference in my hair after having my colour done with this treatment is insane. My hair is softer, easier to manage and shining.
Advertised
Smartbond was designed in the fancy L'Oréal labs with colour correcting in mind. The tricky part was to develop a treatment that would fix the damaging done by colouring without drying or damaging the hair any further. (Or making it look greasy, like so many other treatments tend to do).
Parts one and two of the system is done in the salon by the pro. The first part - malic acid - is applied with the colour, becoming absorbed into the hair shaft during the chemical process. Ten minutes before the colour is washed out, part two - the treatment - is added.
You take home part three with you, to be used as you would use any other special hair treatment at home.
Who is this treatment for?
Anyone who colours their hair, but especially for blondes. That horrible dry and chalky feeling where you struggle to get a brush through it for the first few washes is gone when you use this treatment. The damage is minimal, and the breakage is almost non-existent.
Advertised
Smartbond is available at Sugar Culture Salons and leading L'Oreal salons.